Peter Parcon
August 8, 2014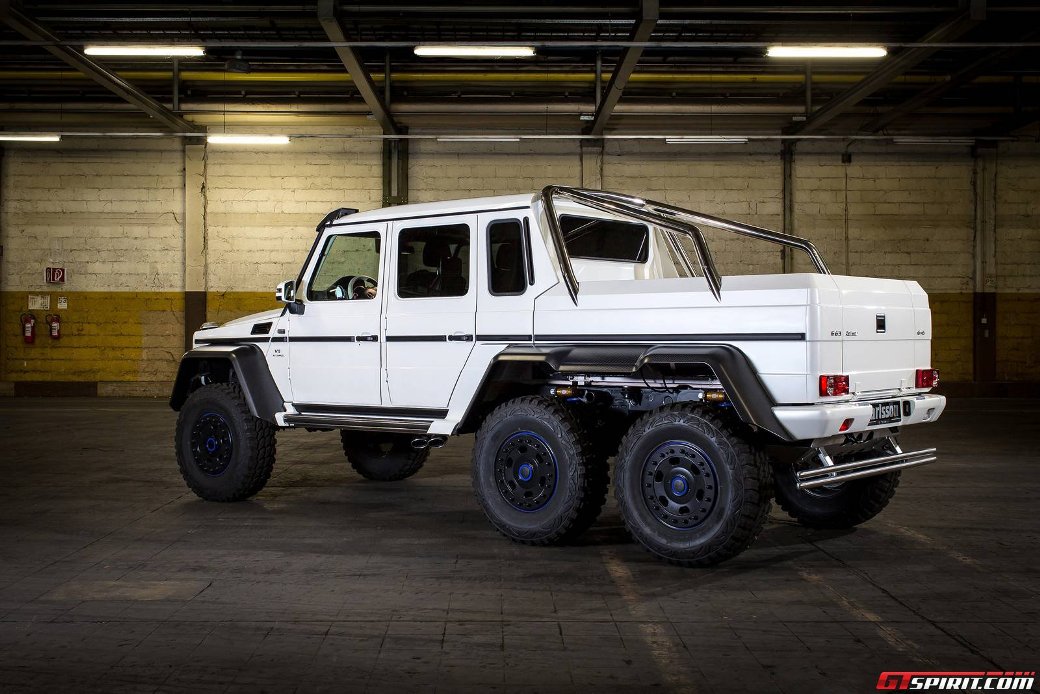 Tuning specialists look forward to the introduction of the latest vehicle model into the market. Each time a vehicle is released by an automobile manufacturer, after market tuning specialists would find a way to enhance the vehicle. The Mercedes-Benz G63 AMG 6×6 is one of these vehicles that were enhanced by a number of tuning companies, according to a report from gtspirit.com.
Among the tuning specialists that offered their own versions of the off-road behemoth were Brabus, Mansory, Dartz and Texas Armoring. Brabus increased the power output of the G63 AMG 6×6 with the B63S-700 6×6. Mansory and Dartz also provided similar enhancements on the vehicle as the two tuning companies increased its power to 828 HP and 1,019 HP, respectively. On the other hand, Texas Armoring turned the G63 AMG 6×6 into a tank.
Carlsson is the latest tuning company to offer a number of enhancements for the off-road behemoth. The major enhancements made by Carlsson were under the hood. The 5.5-liter twin turbo V8 engine of the Mercedes-Benz G63 AMG 6×6 was given a CK63 performance kit including an optimized ECU by Carlsson. This increased its power output to 650 HP.
The power increase of the M157 engine of the G63 AMG 6×6 was made possible through a simple remapping of the ignition, fueling and boost into full throttle. Aside from increasing its power, the torque of the G63 AMG 6×6 also increased to 900 Nm.
In addition to tuning the engine of the Mercedes-Benz G63 AMG 6×6, Carlsson also provided the vehicle a luxurious interior that included its signature leather and Alcantara upholstery. It also added carbon fiber and wooden inserts. Soft suede or sheepskin floor mats also enhanced the interior along with illuminated door sill plates, stainless steel scuff plates featuring the logo of the tuning specialist, aluminum door-lock pins, and aluminum pedals.
For the moment, Carlsson has not revealed the cost of its enhancements on the Mercedes-Benz G63 AMG 6×6, but it is expected to leave one's wallet considerably lighter.