Peter Parcon
July 8, 2014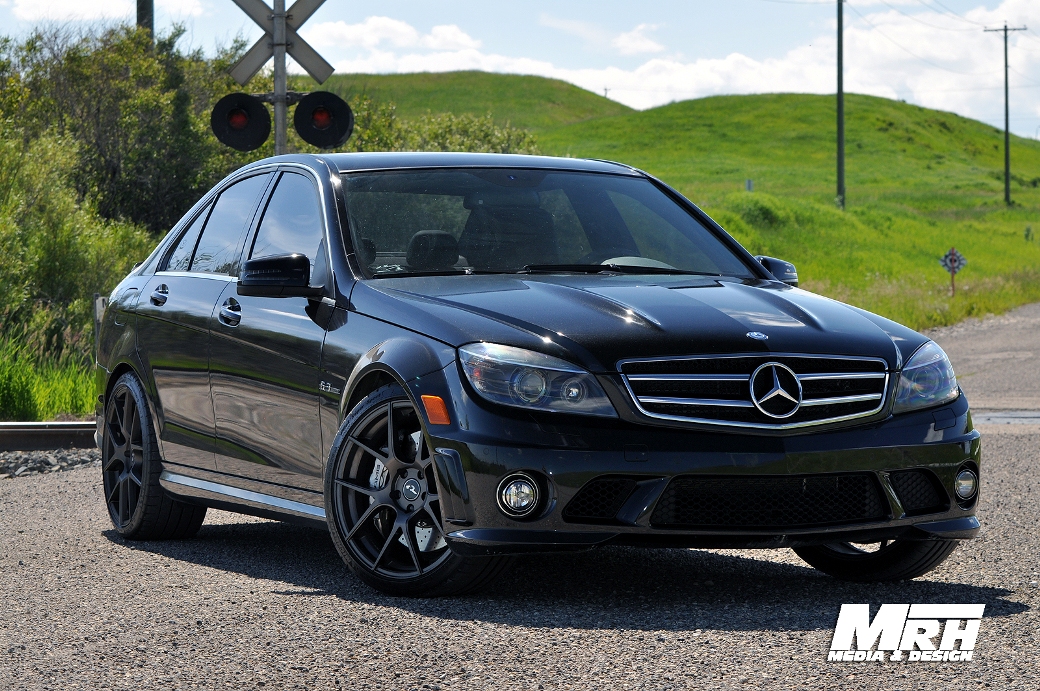 The Mercedes-Benz C63 AMG is an impressive vehicle with its 6.2-liter eight-cylinder V8 engine offering 507HP of power and 450 lb-ft of torque. It is capable of accelerating from 0 to 60 mph within 3.9 seconds. It also features an electronically-limited maximum speed of 250 mph.
These features have allowed the C63 AMG to stand out in a market filled with a good number of luxury supercars.
The luxury, power style and performance offered by this luxury supercar forms part of its appeal in the market. This is an ideal choice for people looking for a luxury vehicle that combines power and comfort. Despite its remarkable features and design, some people still want more from the German-manufactured vehicle and Mode Carbon has added a set of brand new Renn Motorsports wheels, as indicated by a report from gtspirit.com.
The C63 AMG in question is simple and clean model that is completely stunning.
Mode Carbon equipped the Mercedes-Benz C63 AMG with a set of 19-inch Flow-Forged RS-51 wheels with a gunmetal grey finish from Renn Motorsports. The wheels are clad in Pilot Super Sport tires, which add to its overall appeal.
The new set of wheels complements the gloss black finish, giving it an inconspicuous yet aggressive appearance. Aside from the new set of wheels, the stock trunk spoiler of the luxury vehicle was removed by the owner. In its place, a customized carbon fiber spoiler from Mode Carbon was added.
The tuning specialist has raised the level of the already-extraordinary supercar one notch higher. Despite the customizations made on the C63 AMG, it does not have that over-the-top modification, which makes it quite a sight to behold.
With its light tinting, brand-new customized spoiler and impressive set of wheels, this Mercedes-Benz C63 AMG is indeed a unique work of art.