Peter Parcon
July 8, 2014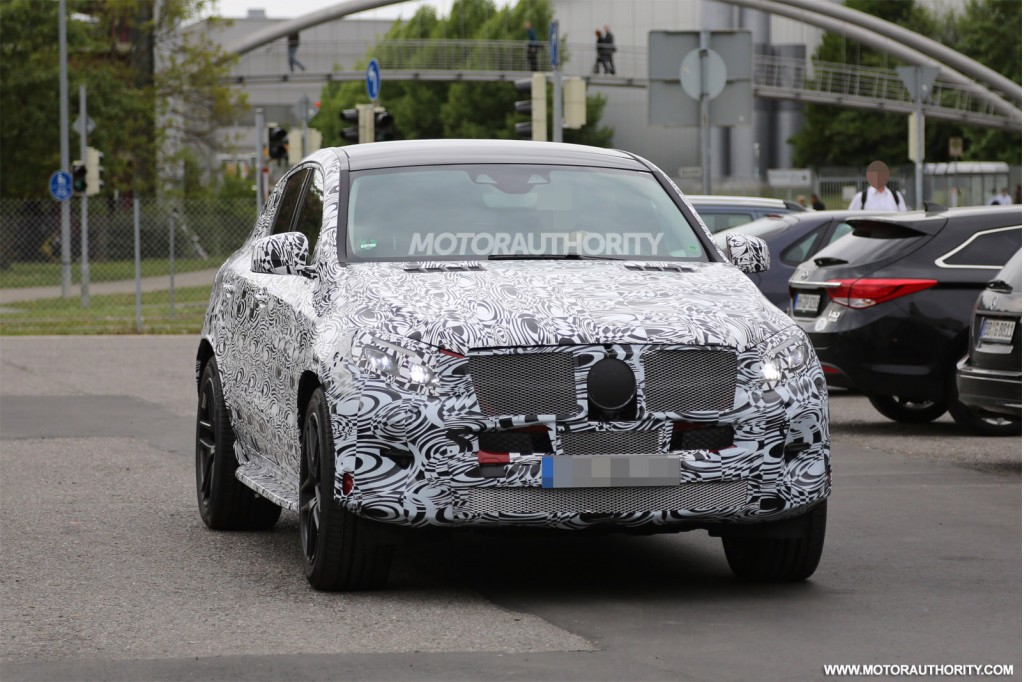 A new set of pictures of the Mercedes-Benz M-Class Coupe or the Mercedes-Benz ML Coupe have emerged recently, according to a report from motorautority.com. The Concept Coupe SUV that was unveiled during the recent Beijing Auto Show is the basis of the latest utility vehicle of the luxury car manufacturer.
Although the recently-sighted vehicle was camouflaged, it had a similar overall profile and detail. The LED headlights, front overhang angled hood, and wide air intakes can be seen through the camouflage that covered the details of the front end of the vehicle. With lesser camouflage cover, the large wheels, wheel arches and arched roof line of the Mercedes-Benz ML Coupe were also quite noticeable.
Even though the taillights seemed to be taller compared to the ones featured on the Concept Coupe SUV, the long rear overhang, high deck and thick rear end appear to be the same.
The interior shows an outline of the upper section of the dashboard and instrument panel. It gave indications that the M-Class will have a similar design as the current products of the German luxury vehicle manufacturer.
The Mercedes-Benz ML Coupe is meant to make the SUV models of Mercedes-Benz appear sporty and have an on-road appearance. It was also set to compete in the same market as the BMW X6. The Alabama facility of Mercedes-Benz will manufacture the upcoming vehicle by 2015 and will be offered as a 2015 model.
The powertrain is expected to be similar to the M-Class including 1 3.0-liter turbo-diesel model, 3.5-liter V6 gas engine model, 4.6-liter twin-turbo V8 model and an AMG variant. The prototype of the AMG variant was spotted recently, A hybrid model of the vehicle is expected to use a 3.5-liter V6 engine together with a hybrid electric motor. The setup will be similar to the E400 hybrid sedan model.
For the moment, no other details are available for the Mercedes-Benz ML Coupe.