Giancarlo Perlas
June 16, 2014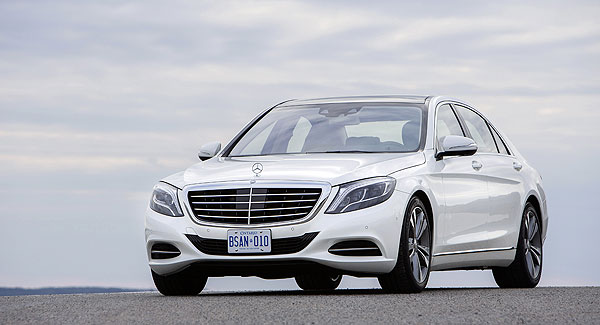 The research firm, Auto Pacific, conducted its latest vehicle satisfaction survey this year. The results became the basis of the recent Vehicle Satisfaction Awards. Mercedes-Benz, being a top-of-the-line brand when it comes to comfort, performance, luxury, and safety, was one of the awardees. The German marque received awards in two categories according to The Car Connection website.
The Vehicle Satisfaction Awards gave the Mercedes-Benz S-Class the President's Award for Highest VSA Score Ever. Then, for the passenger variants, the same class received the Best Premium Luxury Car Award.
The poll of Auto Pacific involved more than 92,000 vehicle owners. Each owner was asked to score his or her vehicle on 50 separate criteria. The scorecards included fuel economy, performance, and interior comfort.
The research firm noted that the results this year were unusual because no single brand or company dominated the awards. The awards were spread on major brands such as Chevrolet with four models on the list; Lincoln with three; and Mercedes, BMW, GMC and Kia with two each.
Mercedes-Benz, is no longer new to getting distinctions for its excellent products. The latest recognitions that were given to the three-pointed star brand were the Top Safety Pick+ Ratings from the IIHS for the 2014 E and M-Classes.
Then, the G-Class has been awarded the 2014 Vehicle of the Year by Off Road magazine. It should be noted that the same recognition has been given by the publication to the G-Class for eleven years in a row.
In addition, the Unimog garnered the distinction of being the Cross-Country Vehicle of the Year. It was the tenth time for the Unimog to receive the award.