Peter Parcon
March 31, 2014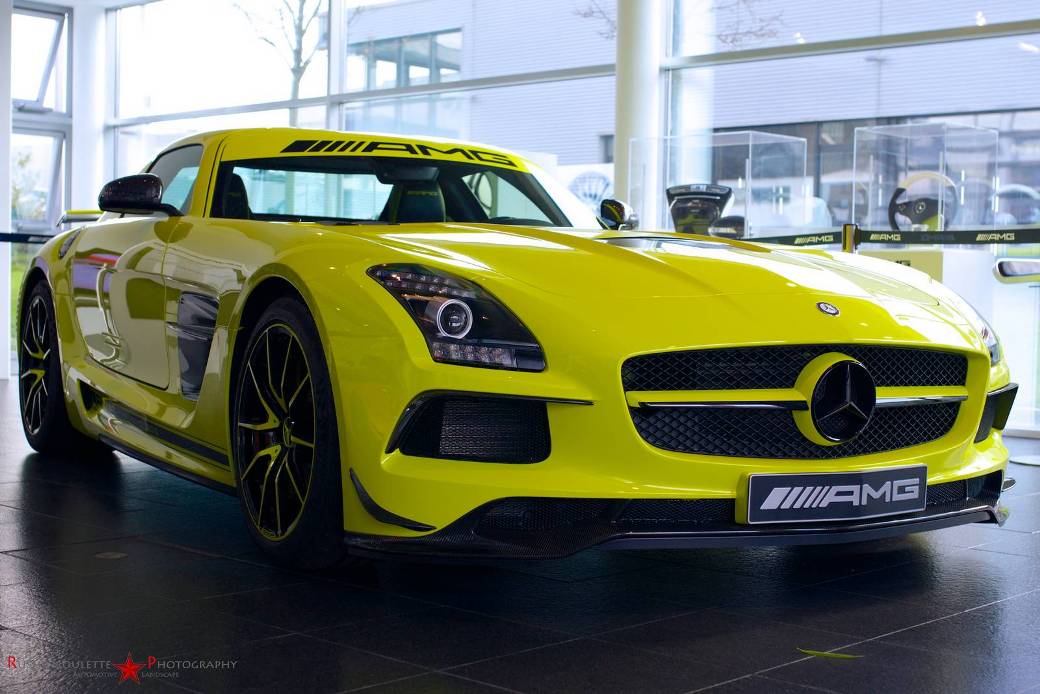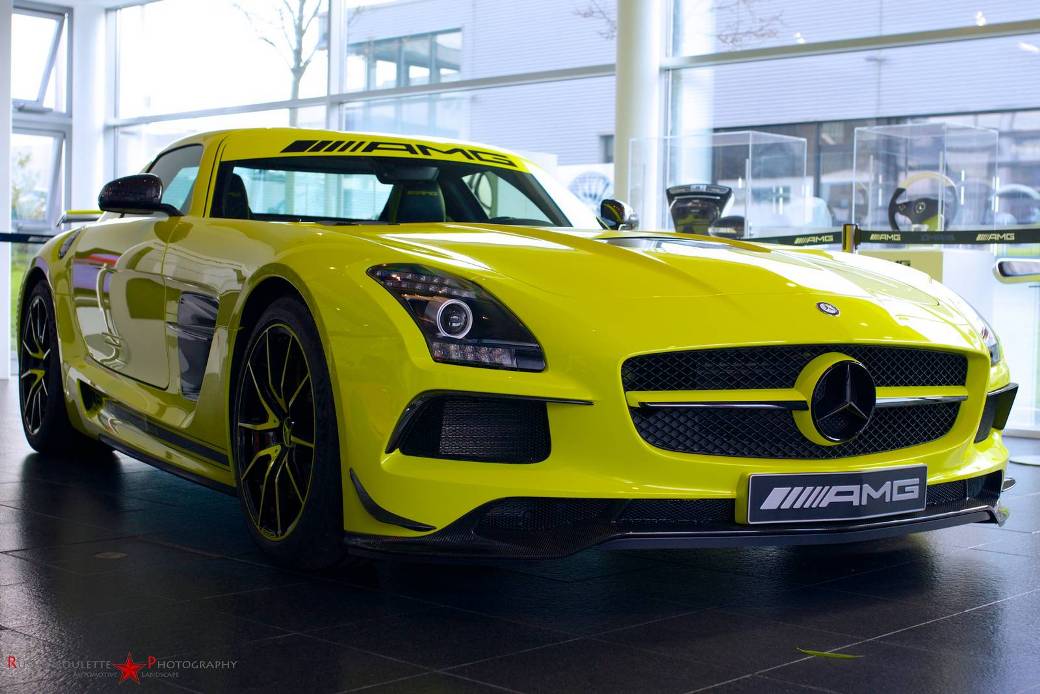 A number of images showing a neon yellow-colored Mercedes-Benz SLS AMG Black Series were initially reported at the start of the year. This luxury vehicle was enhanced by the AMG Performance Studio upon the order of an owner of the vehicle, and was seen recently at the showroom of AMG in Affalterbach, Germany, according to a gtspirit.com report.
The fluorescent yellow paint on the SLS AMG Black Series is its most noteworthy enhancement. The paint job is evokes the images of the SLS AMG Electric Drive of Mercedes-Benz. The AMG wheels of the vehicle were also integrated into its florescent yellow finish. The name of this brand new color scheme has yet to be finalized by the luxury vehicle manufacturer from Germany.
This particular model of the vehicle has similar features as its standard model. This gives an indication that the luxury vehicle will offer new air intakes, custom-made camshafts, and an enhanced water and oil cooling system. The 6.2-liter V8 engine of the Mercedes-Benz SLS AMG Black Series provides a power output of 635HP and torque of 635Nm. Its RPM was also increased to 8,000 rpm from 7,200 rpm.
The luxury vehicle is also able to go from 0 to 60 mph or 0 to 100 km/h within 3.6 seconds due to its enhanced performance and quicker gear shift time. This is around two-tenths faster compared to the standard engine that offers 571HP of power. The top speed of the luxury super car is 315 km/h, which is slower than the 317 km/h top speed of the SLS AMG GT of the luxury vehicle manufacturer. The 2 km/h difference between the two vehicles is mainly due to the modified aero package and rear wing of the Mercedes-Benz SLS AMG Black Series.