Ryan Joseph Ramos
March 31, 2014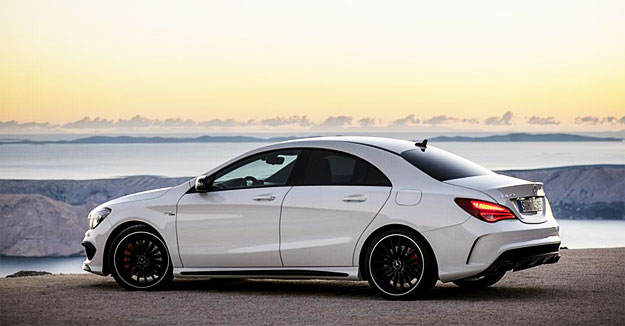 Somewhere between practice and winning the 2014 Malaysian Grand Prix, Mercedes-Benz was still able to launch the CLA-Class in Malaysia last Saturday, right at a party for its Mercedes AMG Petronas F1 team. It was confirmed that the CLA 200 as well as the CLA 45 AMG will be available for prospective buyers in the country.
The estimated price for the two models are as follows: RM235,888 (around $72,250)for the CLA 200, and RM400,000 (around $122,500) for the CLA 45 AMG variant. Of course, there's still a chance that the prices will go down a bit once the final price tags are confirmed by the automaker.
In addition, sources say that the initial batch of CLA-Class units in the pipeline have already been purchased or pre-ordered, so subsequent orders might take a while before they get delivered. This should be more true for the scarcer and higher-end AMG variant.
Apart from the launch during the F1 party, the CLA-Class (the CLA 200, in particular) was also previously on display at the Petronas Malaysian Grand Prix Showcase, held at the Suria KLCC concourse, where the team's F1 drivers Lewis Hamilton and Nico Rosberg were also on hand for a fan session.
During the week before the GP, Mercedes-Benz also managed to launch the S-Class (W222) for the Malaysian market.
It was clearly a big couple of weeks for Mercedes-Benz. The CLA-Class represents the automaker's bid for a more affordable option that still retains the Mercedes-Benz quality, performance, and style buyers expect from the brand. It's geared toward a younger demographic, and should see much success in the markets it's introduced in.