Peter Parcon
March 23, 2014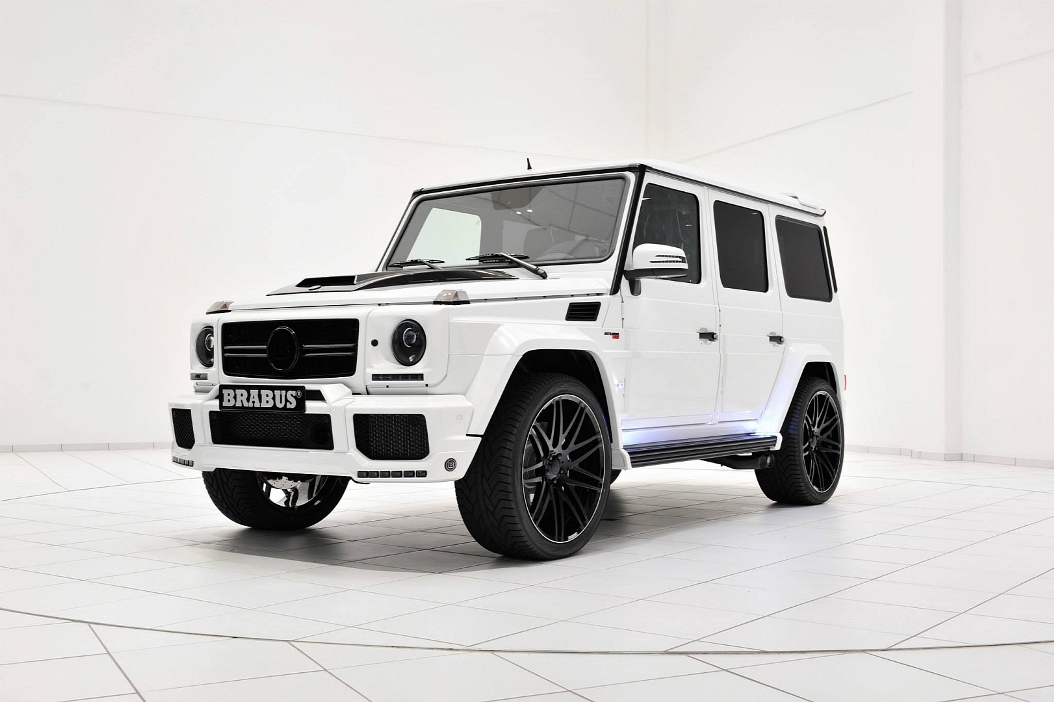 The people at Brabus recently pooled their creative juices together and gave a Mercedes-Benz G63 AMG a look that seemed to have come from a galaxy far, far away, as indicated in a recent report from autoevolution.com.
The Brabus B63S 700 6×6 has been considered as the most attention-grabbing vehicles last year. Inasmuch as this four-ton, six meter-long tank-on-wheels is quite an impressive vehicle, it may not be considered as something that anyone can use for everyday driving, unless your name starts with the word Sheik.
The 700 kit of Brabus increased the power output of the 5.5-liter engine of the Mercedes-Benz G63 AMG to 700HP and torque of 980Nm. The vehicle has a rather low mileage with 17.2 liters for every 100 kilometers for city driving and 11.8 liters for every 100 kilometers for the highway due to its weight. However, it does grab the attention of anyone who may find themselves in the same road as this monstrous vehicle.
The body of the G-Wagon is colored white, similar to a storm trooper of the Empire on Star Wars. It also has some black accents in all the right places. The 23-inch wheels of the monster vehicle also enhance its presence on the road and emanate a sense of power that is readily sensed by onlookers. The vehicle also features a mammoth carbon fiber hood.
Even though the engine of the vehicle is considered as among the best ever produced by AMG, Brabus provided the charge-air and intake pipes with a gold heat reflection sheathing. The modifications provided by Brabus provided an added oomph into the already impressive of the Mercedes-Benz G63 AMG.