Giancarlo Perlas
March 20, 2014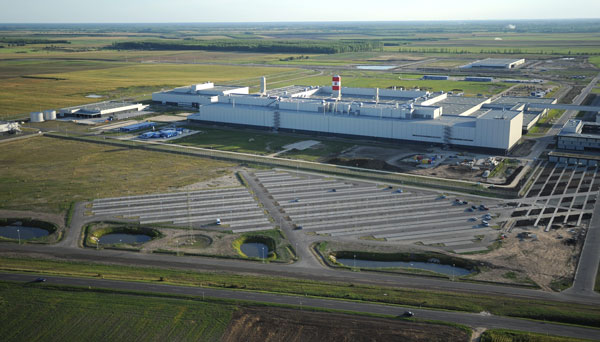 The Mercedes CLA has been very instrumental in boosting the sales momentum of Mercedes-Benz in the U.S. Due to the overwhelming demand of the luxury car particularly in the U.S., Daimler has warned consumers earlier this year that they might have trouble with the supply. The US dealership of Mercedes-Benz also said that the tight supply might remain until June this year.
Extra Shift in Hungary Plant for the Production of Mercedes CLA Announced
According to Automotive News, the parent company of Mercedes-Benz has recently started to take action on the issue by adding a third-shift in its plant located in Kecskemet, Hungary.
Daimler stated that the extra shift in the Kecskemet plant will commence in May this year. Work will also continue on some Saturdays of 2014 to speed up production and address the ever-increasing demand for the Mercedes CLA.
The Hungary plant of Mercedes makes the B-Class and the CLA-Class cars. Based on the 2013 record of the company, around 3,400 people are working in the Kecskemet plant. Sebastian Wahle, a company spokesperson revealed that the number of personnel will be increased to accommodate the extra shifts.
The Level of Production of Mercedes Hungary Plant
As of last year, the Hungary plant of Mercedes has produced approximately 109,000 cars. However, the continuing spike in the demand for the brand's compact cars has been foreseen outpace the level of production of Mercedes plants. So, the extra shifts and the recruitment of additional manpower in the very near future are definitely vital in meeting the demand of the brand's consumers.