Peter Parcon
March 23, 2014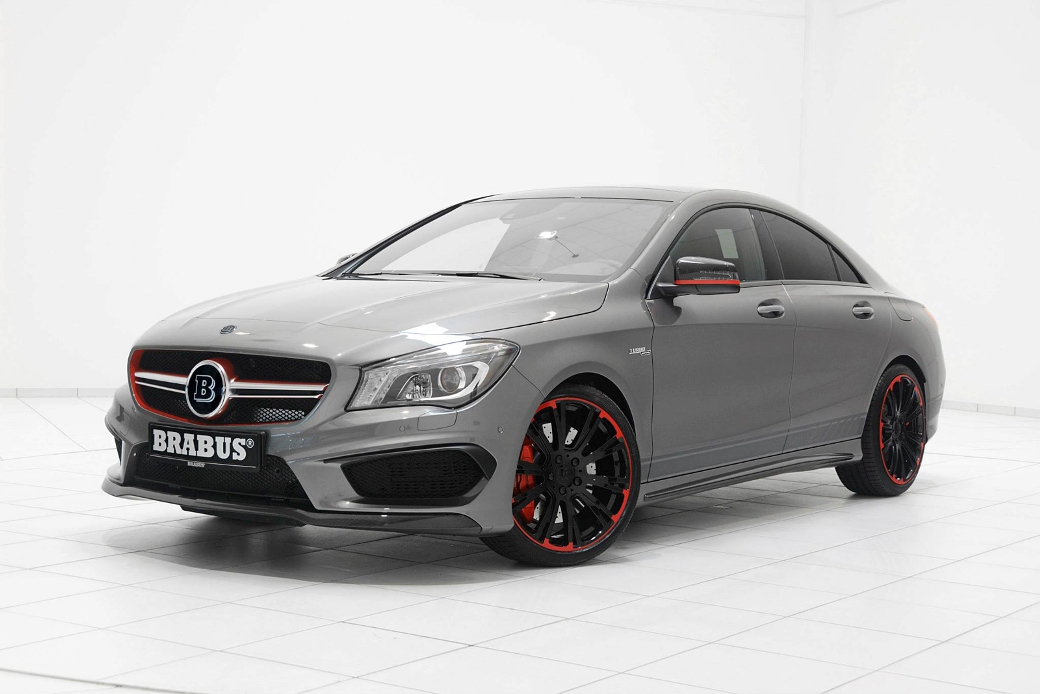 The Mercedes-Benz CLA 45 AMG is considered a rather impressive four-door compact coupe that gained the attention of traditional customers due to its design that is based on the A-Class hatchback. Although it is considered a rather notable vehicle, there is always some room for improvement.
A recent report from digitaltrends.com showed some enhancements made on the vehicle by famed Mercedes-Benz tuning company, Brabus. The tuner is known for providing enhancements to just about all vehicles manufactured by the luxury vehicle manufacturer from Germany.
Since the body kit of the vehicle was already impressive, Brabus has made subtle modifications for the most powerful model of the CLA.
The styling package offered by Brabus for the Mercedes-Benz CLA 45 AMG provided red bands to its black wheels, which enhanced its appearance and contrasted suitably with the silver exterior of the vehicle. In addition to the red inserts, the company also provided the sporty vehicle matching carbon fiber mirror caps.
It also provided roof spoilers and rear deck lid to the vehicle. On the other hand, the interior of the vehicle also featured similar red trim accents that complemented the exterior.
Customers who find the 355HP power output of the Mercedes-Benz CLA 45 AMG inadequate will be happy to know that Brabus is offering to increase it to 394HP. The PowerXtra B45 software upgrade is used to increase the power output of the 2.0-liter four-cylinder turbo engine of the vehicle. In addition to increasing its power, the modification also increases its torque to 500Nm from 450Nm. The additional power has decreased the 0 to 60 mph time of the CLA 45 AMG to 4.2 seconds from 4.4 seconds.
The PowerXtra CGI B45 of Brabus is composed of an added control unit designed for engine management. It can be linked to a conventional engine harness through the plug & play wiring harness of the vehicle. Although the enhanced Mercedes-Benz CLA 45 is not as imposing as other Mercedes-Benz enhancements made by Brabus, it still allows owners of the vehicle to stand out in a crowd.