Peter Parcon
February 28, 2014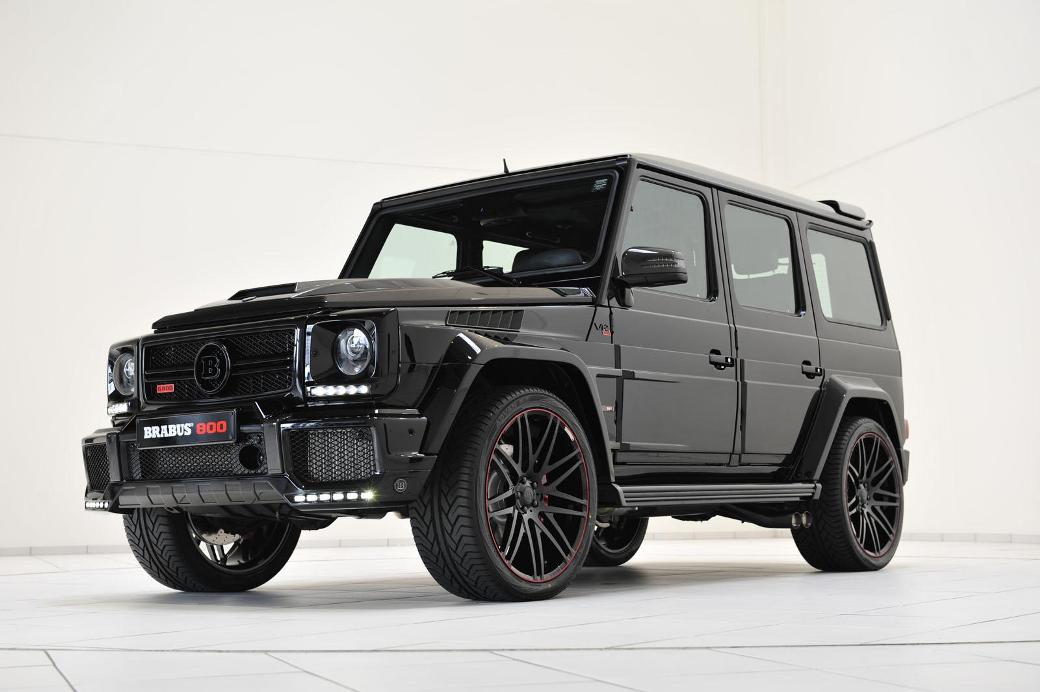 The 800 iBusiness, which is based on the Mercedes-Benz G65 AMG, is expected to be officially unveiled by Brabus during the Geneva Motor Show, according to a carscoops.com report. The luxury SUV features the Widestar wide body version of Brabus along with its Platinum Edition 23-inch forged wheels that were designed specifically for the vehicle.
A twin-turbo system, optimized ECU, four water-to-air intercoolers, and stainless steel exhaust system were added by the company into the 6.0-liter V12 engine. These modifications increased its power output to 800HP along with an electronically-limited torque of 811 lb-ft.
The performance of the modified Mercedes-Benz G65 AMG is impressive despite its heavy and less-than streamlined design. The Brabus-customized G65 AMG can sprint from 0 to 62 mph or 0 to 100 km/h within 4.2 seconds. The vehicle also has a limited top speed of 155 mph or 250 km/h. However, when the speed limiter is removed, it is expected to reach a top speed of 167 mph or 270 k/h.
The interior of the vehicle features leather seats, Alcantare headliner, and lighted alloy pedals and sill plates. It also features a full-length console, where rear table trays and a refrigerator are housed.
However, the main feature of the vehicle is its multimedia system, which is composed of Apple products. A Mac Mini computer functions as the heart of the system. The devices used on the multimedia system are an iPod Touch, iPad Mini, Mac Mini and the Apple TV.
These modifications resulted to the use of individual seats at the back. Seat ventilation is integrated into the seats of the luxury SUV. The vehicle also features docking stations containing built-in chargers for the iPod Touch and iPad Mini.
The Mercedes-Benz G65 AMG also features a special console that was integrated into it headliner that stores the 15.6-inch monitor.