Peter Parcon
March 1, 2014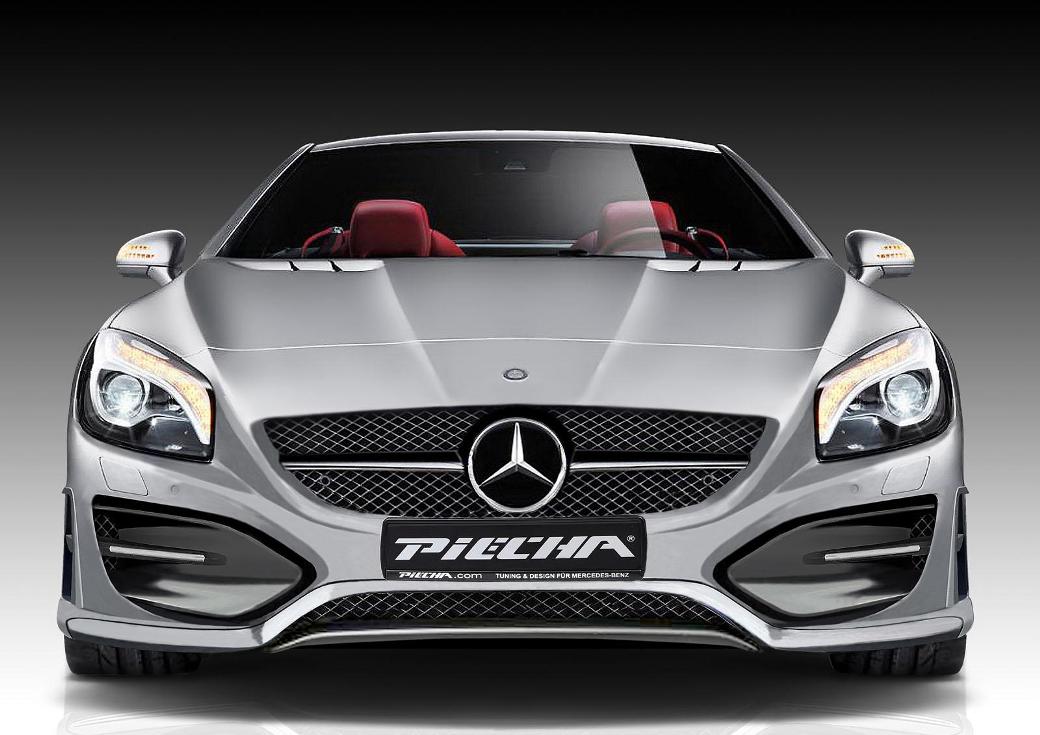 The Geneva Motor Show is expected to have a good number of tuners showing off their own versions of the best automobiles available in the market today. Among these tuning companies is Piecha Design, which collaborated with JMS to unveil a notable redesign of the Mercedes-Benz SL Avalange GT-R, according to a report from gtspirit.com.
The Mercedes-Benz SL Avalange GT-R of Piecha Design is set to be unveiled during the Geneva Motor Show 2014. Numerous modifications were made on the appearance and performance of the vehicle from the German luxury car manufacturer. Even though Piecha Design did not give any hints on the technical modifications and specifications of the vehicle, the physical upgrades were quite noticeable making the somewhat uninteresting convertible into an exciting motor vehicle.
A new front bumper was added by Piecha Design. It features newly-design brake air intake ducts, redesigned front grille and daytime LED running lights. The front grille also features a silver-colored diamond-hatched design. A new splitter was also added into the vehicle.
The rear bumper of the vehicle was also redesigned. It also features AMG quad exhaust pipes, giving it a sportier look, and highlighted by a notable boot lid spoiler. Blacked-out side skirts were also added along with yellow-colored brake calipers and new wheels.
The two companies revealed the new styling is rational and it provides an impression that the vehicle did not have any other front, when asked about the redesigned form of the vehicle. Although the complete details of the modifications made on the Mercedes-Benz SL Avalange GT-R will be revealed by the two companies by April, Mercedes-Benz fans can have a peek at the vehicle during the Geneva Motor Show.
The cost of providing the modifications on the vehicle is at around 12,000 Euros or around $16,570. However, this price tag does not include the wheels, cost of assembly and painting of the Mercedes-Benz SL Avalange GT-R.