Giancarlo Perlas
December 31, 2013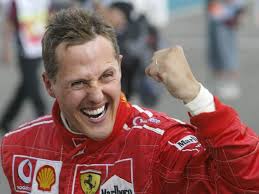 Just a few days before New Year, the world was shocked (including me) when Michael Schumacher was reported to be in a critical condition following a skiing accident. The event took place in Meribel, which is a ski resort located in Tarentaise Valley in the Frech Alps.
The incident, wherein Schumacher smacked his head on a rock following a skiing mishap, resulted to a serious head trauma. Then, the hospital attending to the multi-time F1 champion announced later that he was in a critical condition.
Schumacher's Health Improves
Yesterday, good news came to us about the condition of Schumacher. We have been informed that his condition has improved after the doctors have performed an operation that has relieved the pressure on his brain following the trauma.
However, doctors reminded that the scans which were performed on Schumacher showed only slight improvement. Dr. Jean Francois Payen stated in an interview with BBC that it is not safe to say that the seven-time F1 champ is already free from danger.
Payen added that the coming hours might become crucial. His fellow doctors also stated that a prognosis for his condition in the days to come is still impossible.
Fans and Former Colleagues Showing Strong Support
The people at Mercedes, where Schumacher spent the last part of his F1 racing career, have issued statements wishing the racing veteran well. Ferrari, the rest of the F1 community, the German government and fans also did the same.
We at BenzInsider are hoping for more good news following the update and we wish for Michael Schumacher's speedy recovery in the days to come as well.