Ryan Joseph Ramos
December 29, 2013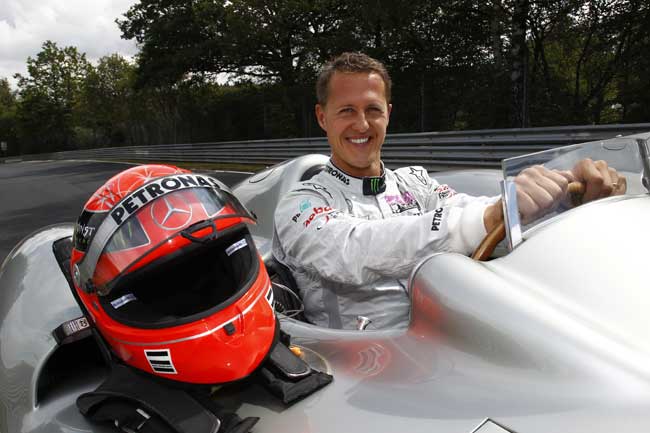 Mercedes-Benz brand ambassador Michael Schumacher is in critical condition after the seven-time F1 champion underwent brain surgery needed as a result of an accident while skiing in Meribel, a ski resort in the Tarentaise Valley in the French Alps.
The surgery was needed for Schumacher's serious head trauma, and the official statement from the hospital says "he remains in a critical condition." The press statement is signed by a neurosurgeon, the Grenoble University Hospital Center's deputy director Marc Penaud, and an anesthesiologist.
Schumacher, whose 45th birthday is only a few days away (January 3) suffered "serious brain trauma with a coma" requiring an "immediate neurosurgical operation" after hitting his head on the rock while skiing. He was wearing a helmet, but that was not enough to prevent serious injury to Schumacher's head. The press statement after the operation makes no mention of whether or not the F1 star is still in a coma.
In order to oversee the German motorsport legend's treatment, there was even a specialist neurosurgeon flown in from Paris.
In addition, Meribel ski resort director Cristophe Gernigon-Lecomte said that police are investigating the accident.
Schumacher  won F1 world titles in 1994, 1995, 2000, 2001, 2002, 2003, and 2004. He posted career totals of 91 wins, 155 podium finishes, 68 pole positions, and 77 fastest laps. He retired in 2006 after his prominent Ferrari stint before making a comeback with the Mercedes AMG Petronas F1 team. He retired again at the end of the 2012 season.
We here at BenzInsider are saddened to hear this news, and we hope that Schumi makes it through this operation and recovers quickly.