Giancarlo Perlas
December 30, 2013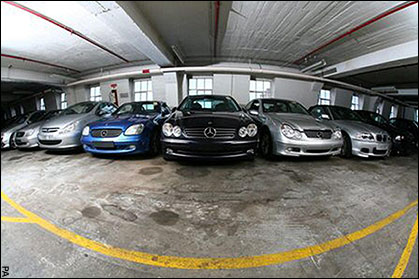 Mercedes is such an award-winning brand that its cars even bagged the distinction of being one of the most frequently stolen luxury cars. But does any of you have any idea where many stolen Mercedes cars and other stolen luxury vehicles go?
Recently, Australia's Sydney Morning Herald (SMH) revealed that Germany is currently probing deeply in the alleged involvement of Tajikistan's influential families in smuggling stolen Mercedes cars and other luxury vehicles.
The allegations from the German government came after some stolen Mercedes cars and other luxury vehicles which were reported to have stolen have found their way to the garage of people with strong ties with the president of Tajikistan.
Based on the report of SMH, German authorities were able to track down most of the stolen high-end vehicles using their embedded GPS systems. One of the functions of the GPS systems installed in the cars is that they serve as anti-theft devices also. These devices automatically activate whenever the car displays an unusual driving pattern.
SMH stated that the German police were surprised to discover that many GPS systems from stolen cars were pinging from Tajikistan. It also reported that when Berlin detectives went to Tajikistan to investigate, they found out that most stolen cars were being used by President Rahmon's inner circle.
Tajikistan Government's Comments
Tajik President Emomali Rahmon promised to conduct an investigation on the matter. However, he called the allegations of the German government as  a "provocation" and "astounding" in nature.
The Tajikistan ambassador assigned in Germany noted that German cars have to cross several state borders before reaching his country. So, any falsified documents would have been discovered already by the authorities of those areas before reaching his homeland.
On to Poland and Beyond
Berlin detectives said that the GPS reports of most stolen cars indicate a common passage to Poland or along the eastern points of Europe. From there, the cars are hauled to ships traveling to the Black and Caspian seas all the way to Russia or Iran and eventually to Tajikistan which is located on the northern edge of Afghanistan.