Ryan Joseph Ramos
August 1, 2013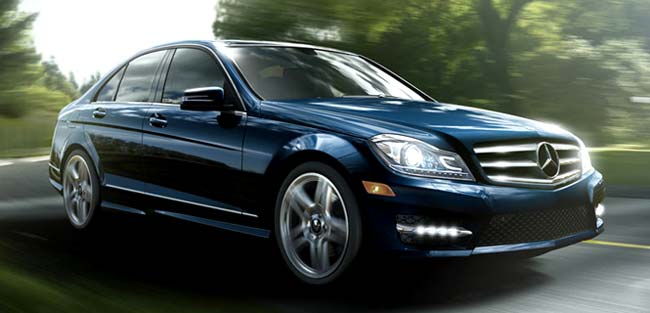 A report by the National Insurance Crime Bureau said that the Mercedes-Benz C-Class was the most stolen luxury car model between 2009 and 2012, accounting for 485 thefts during that period.
That figure accounts for over ten percent of the total 4,384 reported thefts within that time frame.
Mercedes-Benz is always among the top sellers in the luxury segment, and recent efforts by the German automaker have made owning one much easier. With the likes of the CLA-Class, Mercedes-Benz is a brand that's more accessible than ever before.
"It's really 'the car'," said Frank Scafidi, an NICB spokesperson.
It might not be such a reassuring statistic for Mercedes-Benz owners, but the figures in the NICB report in a way solidifies Mercedes-Benz's status as the leader in luxury, as well as being an indicator of desirability.
Owners shouldn't fret, though; modern Mercedes-Benz vehicles are equipped with technology to combat theft.
"A significant number of Mercedes-Benz models that are reported stolen are recovered, some very swiftly," said Mercedes-Benz spokesperson Donna Boland, pointing out the stolen vehicle tracking feature in the highly touted mbrace system.
The insurance industry group also stated that New York City featured the most incidents of theft during that span. Los Angeles went second, after which comes the Miami area.