Ryan Joseph Ramos
August 14, 2012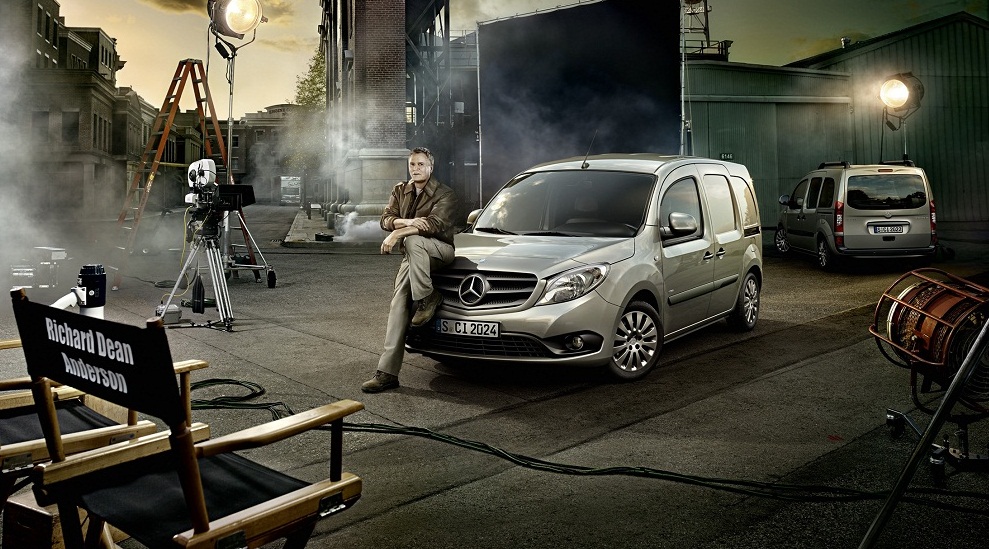 MacGyver was a very popular action-adventure TV series in the mid-80's to early 90's, and now Mercedes-Benz is tapping the iconic character for the marketing campaign of the Mercedes-Benz Citan van, drawing parallels between the character's craftiness and resourcefulness and the vehicle's wide model range and versatile functionality.
Due to be unveiled officially at the IAA International Commercial Vehicle Show scheduled for this September, the Mercedes-Benz Citan hopes to catch the attention and interest of people with the new advertising materials. The MacGyver-focused campaign so far involves an action advertisement as well as a trio of fresh online MacGyver episodes.
If you're not familiar with MacGyver, the eponymous hero usually has to deal with challenges using the most mundane tools. From duct tape to paper clips, MacGyver has defused bombs and battled gun-toting henchmen. Mercedes-Benz is tagging the Citan as the same kind of problem-solver, sort of like an excellent tool for whatever the driver needs to accomplish, all thanks to ample space, solid performance, and great comfort.
You can go to www.macgyver-citan.com to view the new advertisement as well as the trailer for the new episodes. The episodes themselves will be available for viewing on the site by September 18.
UPDATE: The link that Daimler provided so far just redirects to the MB site.