Clarissa
May 11, 2012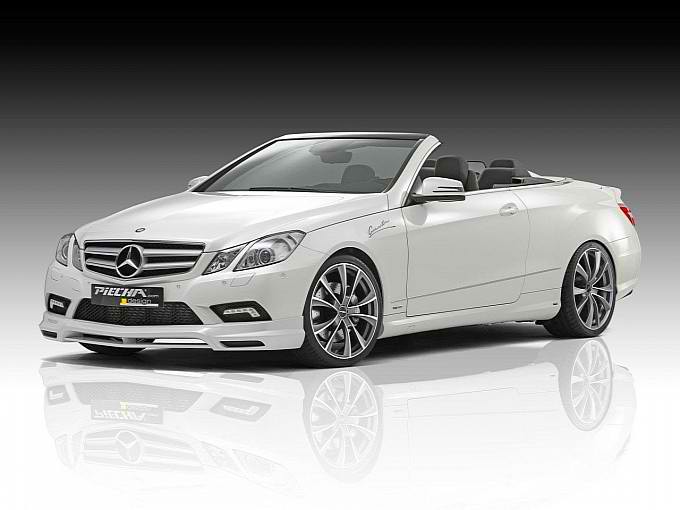 The German aftermarket specialist Piecha Design is celebrating its 30th year in the industry. In line with that, they chose the luxury car Mercedes-Benz E-Class as their new tuning project.
The two kinds of E-Class, the Coupe and Cabriolet now has 8.5×19 inch rims in front and 9.5x 19 inch at the back. The tires wrapping the rim are 225/35 front and 255/30 on the rear. Lowering is at 30mm, but you can opt for a size 24 to 400mm per axle too.
The body kit on the other hand, is inspired by AMG styling. The car became more masculine with three piece spoiler on the rear and the rear diffuser which has quad tipped dual exhaust. LED lights are also added in each side, which makes it a beauty. The Cabrio version has a vario roof module that responses faster at the press of the button. Power Converter CS-RC is fitted in the car as well which removes the sluggishe response of the accelerator, which means shifting gears will be no sweat.
As much as we want to feed you on the engine specifications and performance of the E-Class by Piecha Design, they have not release it yet. The price was not announced too, so we will just keep you posted. Meanwhile, check out the gallery for an idea of how this tune looks like.