Ryan Joseph Ramos
May 11, 2012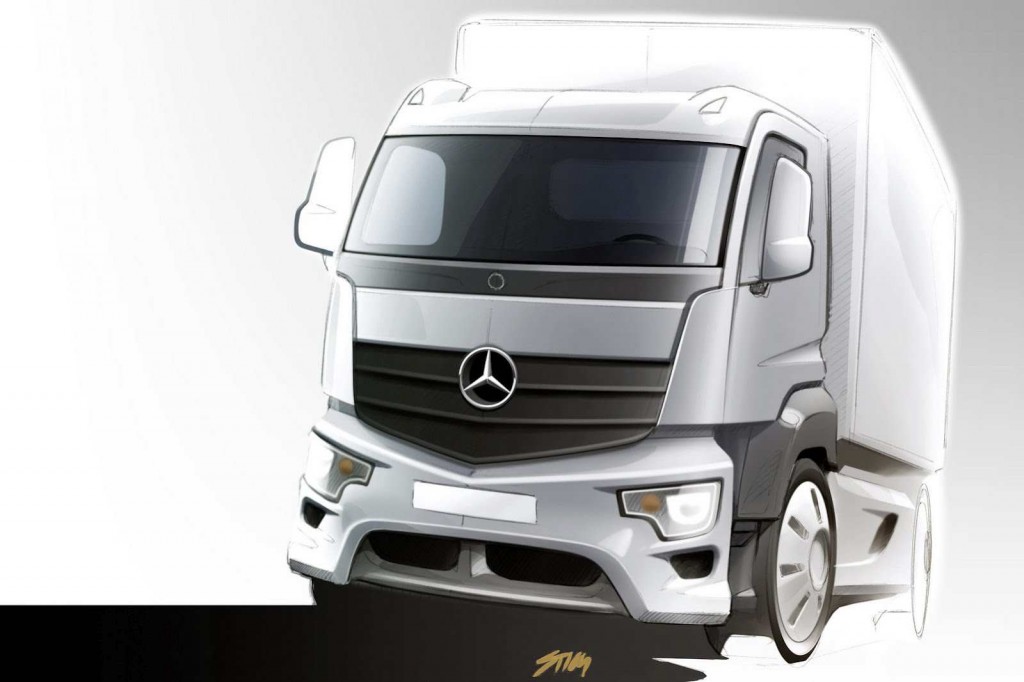 There's a new truck headed for its own special slot in Mercedes-Benz's range of trucks. It's called the Antos, and it's billed as a "heavy-duty, short-radius distribution transport," the niche of which is primarily the regional transport of food and other similar goods.
The truck is set to make its official world debut in September, at IAA Commercial Vehicles Hanover
2012. Ahead of this premiere, the company has released some definitive sketches of the exterior and interior details of the vehicle.
From the sketches, it's easy to spot the influence of the design philosophy found in the Actros, the larger long-distance and heavy-duty truck in the range. The minimalistic and modern-looking front underscore the simple and utilitarian appeal of the trucks.
According to Mercedes-Benz, the truck aims to provide haulers with easy and excellent handling while also allowing for superb efficiency. Evidence for this lies in the truck's Euro 6 engine options. Prospective buyers can choose from engines ranging from 238 brake horsepower all the way through 510 brake horsepower. The 2.3-meter cabs come in two sizes and there are reportedly 67 different wheelbase lengths.