Clarissa
November 28, 2011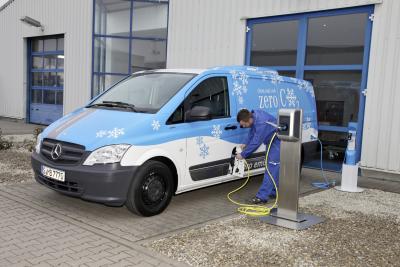 People are trying to search for more Earth-friendly solutions to transportation needs. Refrigerator vans, for example, are now becoming necessities, especially in business. That's why, refrigeration van specialist Kerstner is launching the first ref van of the Mercedes Vito E-Cell in Lyon/France for the Solutrans Show. This will be on showcase today until December 3.
The Kerstner refrigeration unit will be zero-emmission as it is run by lithium-ion battery. Additionally, it is independent from the Vito E-Cell's traction battery thus, it won't restrict the Vito E-Cell range. The refrigeration van company put the battery's service life at 3,000 charging cycles, or a lifespan of around 12 years.
As of now, there are already 4,000 Vito E-Cells being built in Vitoria plant in Spain, which may still increase depending on the demand of this new vehicle.
Source: Daimler