Clarissa
November 28, 2011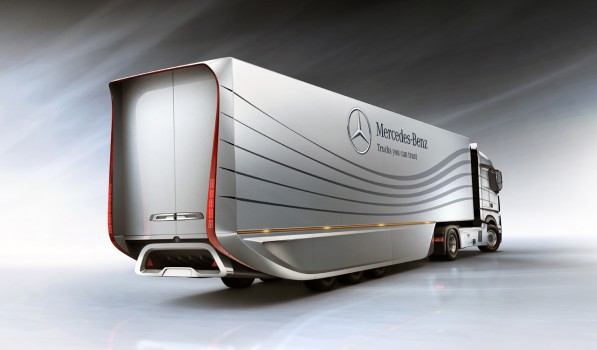 For years, car companies have been using the aerodynamic technology in cars, however, no one has done anything for trailers yet. As of present, trailers are like oven toasters with wheels.
Mercedes-Benz knows the need for a trailer designed with a front airdam, rear diffuser, rear end special design and lateral panels. Which are found in the Mercedes-Benz Aero Trailer. The three star brand also figures that the trailer can travel at 150,000km per year and the fuel consumption will be reduced by 5%.
There's one downside for this design though, with the rear end having a different design it will have to be half-meter past the length allowed by transportation laws. Well, let's see what Mercedes can do to get around this.