Muamer Hodzic
November 28, 2011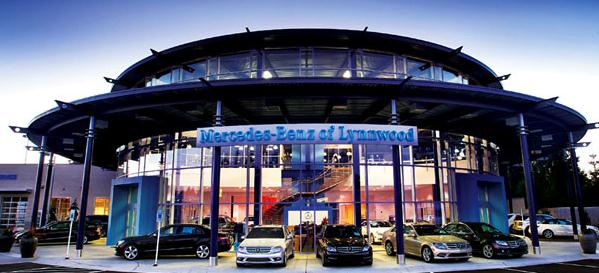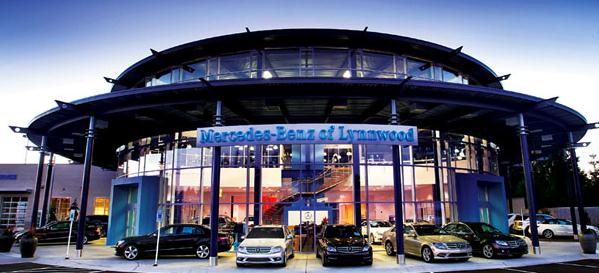 With the economy not improving and a weak US dollar (US $1 = $1.03 CAD), lots of Canadians are crossing the border to buy in the US and save money. Those in Vancouver, for example, go to Washington State just to shop. And yes, that may include shopping for a new Mercedes-Benz.
There are several reasons to shop for cars or get service in Washington rather than in and around Vancouver. The first one is its convenience. Mercedes-Benz of Lynnwood's location is only a 2-hour drive from Vancouver, thus it is not really a long-drive, considering you will be saving few hundred or even thousands of dollars. This brings us to the second reason – savings. Here is an example of the price difference: A 2008 Mercedes-Benz C300 model is priced at $29,881 with 22,476 miles at MB of Lynnwood, while in Canada, the same car with 24,874 miles costs CAD $33,800. On top of that, the US model has more standard equipment, plus it also saves customers almost $4,000.
While comparison shopping between Mercedes-Benz of Lynnwood in the US and the Mercedes-Benz dealership in Vancouver, Canada, we found a significant price difference in the services department.
| | | |
| --- | --- | --- |
| | MB of Lynnwood (US) | MB of Vancouver (Canada) |
| Service A | $206 CAD ($199 USD)* | 350 to 400 CAD ($337 to $385 USD) |
| Service B | $404 CAD ($390 USD)* | $650 to $700 CAD ($627 to $675 USD) |
| Transmission Service | $414 CAD ($400 USD) | $400 CAD ($385 USD) |
| Full Detail | $259 CAD ($250 USD) | Not Available |
Nov 28th 2011 (US $1 = $1.03 CAD). * with $50 coupon available at the Mercedes-Benz of Lynnwood website
As one can see above, Mercedes-Benz of Lynnwood offers significantly different and more affordable prices for the same services as compared to their Canadian counterpart.
This of course is not the only reason why Canadians are driving down to Lynnwood for their service or when buying new cars. The dealership provides additional amenities and features for people waiting for their car to be serviced, one of them is a shuttle that can take them to the nearby Alderwood Mall, where customers can shop, dine and spend the few hours to not only enjoy their stay, but also the cheaper department store prices. Once they are done shopping, a shuttle picks them up again and takes them back to the dealership. We spoke with Jeff Casey, the Assistant Service Manager at Mercedes-Benz of Lynnwood and he told us that "The reasonable prices, great services, professionally trained mechanics, and shopping malls are just a few of many more reason why we get four or five customers each week from Canada"
It literally pays to cross border and shop for cars or service, however, before you do anything, make sure that you look at a few things.
Check whether the vehicle you want is allowed to be imported, to find out check with Registrar of Imported Vehicles (RIV).
Ensure all the paperwork you need have copies, and of course, the original ones should also be kept.
Your Mercedes-Benz should also pass the Canadian standards, in fact, when a customer already crossed from the US to Canada, they will have to send a form to RIV and wait for them to send back another form, which contains what needs to be done to the car so that it meets the country's standard.
This might sound a lot of work, but as long as you find a reputable dealer, these things will be taken care of. Mercedes-Benz of Lynnwood for one, are experts in this process and ensures that all paperwork meets the Canadian rules.