Giancarlo Perlas
September 7, 2023
In the midst of a challenging Formula 1 season, Lewis Hamilton remains remarkably optimistic about the future, despite a series of "painful" races for the Mercedes-AMG Petronas team. As the team grapples with its current W14 car's performance, the driver's unwavering faith in the upcoming W15 car launch is evident.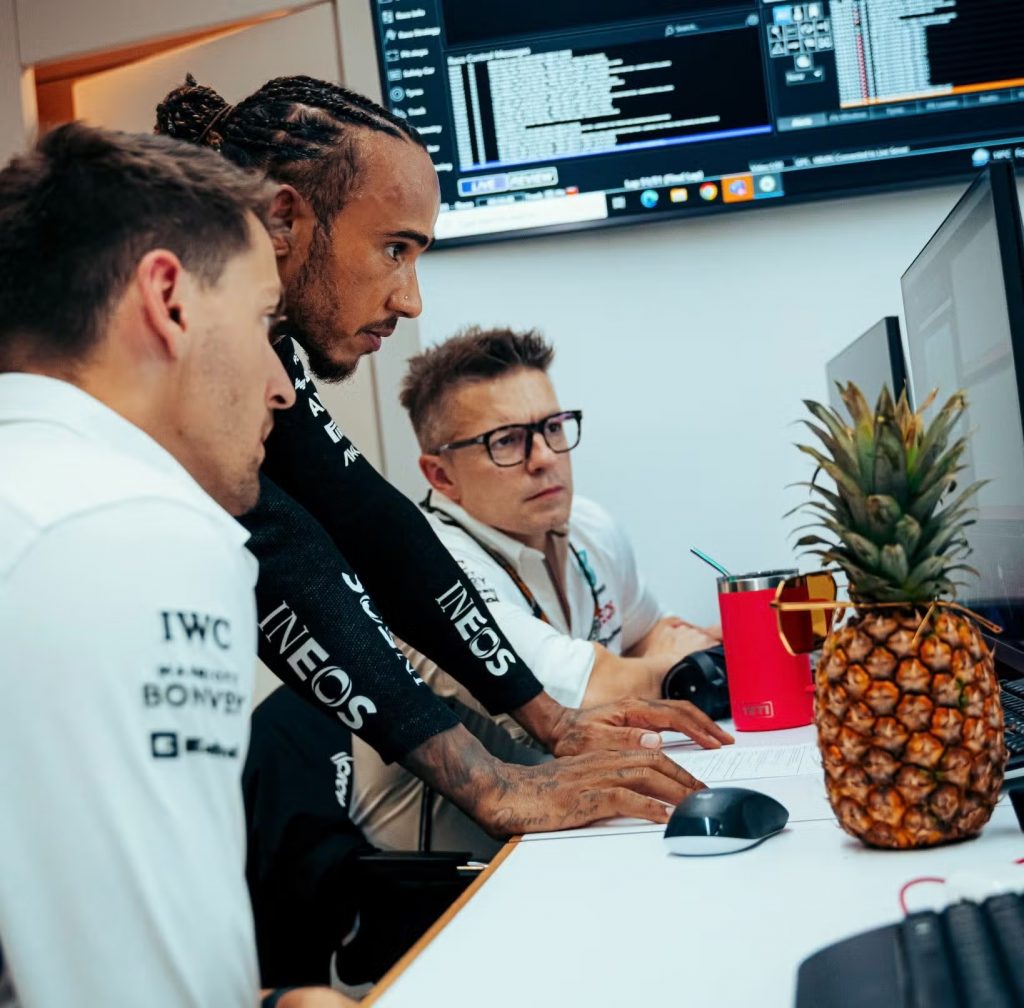 Post-Monza Statements of Lewis Hamilton
Mercedes recently faced a tough weekend at Monza, with Ferrari clearly outpacing them, relegating the W14 to the third-fastest car on the track. Hamilton and teammate George Russell finished fifth and sixth, highlighting the team's struggle with top-speed performance.
The seven-time champion acknowledges that races are straightforward once underway, but he's keen on improving qualifying to secure better starting positions. While the team trails Red Bull, Hamilton's optimism remains undiminished, with his eyes on the February 2024 launch of the new Mercedes W15 car.
This anticipation reflects Hamilton's confidence in Mercedes' commitment to F1 competitiveness. Despite current challenges, he focuses on the promise of the future.
Resilience of Lewis Hamilton at the 2023 Italian Grand Prix
In Monza, Hamilton showcased his adaptability with an unconventional tire strategy, opting for hard compound tires along with a select few. However, an early pit stop for medium tires raised doubts about the strategy's wisdom.
The veteran driver openly voiced his concerns, questioning the durability of the tires, saying, "Now we're in a difficult situation; I don't know if these tires will last."
Yet, Hamilton's tire management skills shone as he overtook competitors, securing a top-six finish. When asked about his radio messages during the race, he clarified that he wasn't upset but rather surprised by the unexpected pit stop.
The star driver of Mercedes F1 noted that he had been instructed to continue until lap 35, yet the team decided to pit him earlier. His adaptability and resilience under pressure were on full display here.
Final Thoughts
Overall, the optimism of Lewis Hamilton is not just about himself but also reflects Mercedes' unwavering commitment to F1 success. Despite the challenges of the current season, he looks ahead with hope and excitement, believing the forthcoming W15 car will provide the competitive edge needed to regain its status at the top of the F1 grid.