Giancarlo Perlas
September 13, 2023
As the Formula One season charges ahead, Mercedes-AMG Petronas F1 Team Principal Toto Wolff brims with optimism as he looks ahead to the upcoming Singapore Grand Prix. This iconic night race on the Marina Bay Street Circuit presents a distinctive set of challenges for teams and drivers alike. The insights into Wolff's mindset reveal his unwavering confidence despite the unpredictable nature of the sport and the venue of the Singapore GP.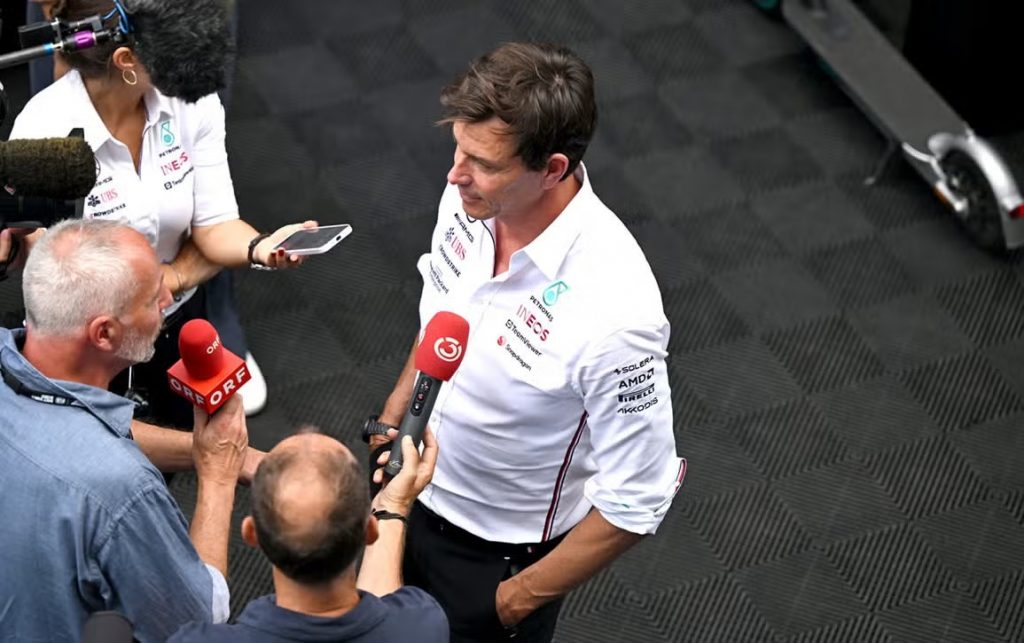 Adapting to the Marina Bay Circuit
According to Wolff's statement featured on the Mercedes-AMG Petronas F1 website, the Marina Bay Street Circuit has undergone subtle changes in its layout this year, promising a more flowing and tire-friendly lap. He acknowledges the significance of these alterations, hinting at their potential impact on the race. The anticipation of how these changes will affect the teams' strategies adds an extra layer of excitement to the event.
Mercedes' Strength in High Downforce Tracks at the Singapore GP
One factor fueling Wolff's optimism is Mercedes' historical prowess in high downforce tracks. He emphasizes the adaptability of the W14 car across various circuits, even those that don't necessarily favor its characteristics. Despite the close competition with rival teams, Mercedes' performance in Monza, where the car wasn't ideally suited, has bolstered their confidence in the car's capabilities.
The Battle for Constructors' Points
Wolff highlights the importance of maximizing results in every race to secure a strong second position in the Constructors' Championship. With the battle for points between teams being exceptionally tight, every race presents an opportunity to gain an edge. The Singapore GP, with its unique conditions and demanding track, is no exception.
Heading to Singapore GP on a Positive Note
In the ever-evolving world of F1, predicting race outcomes is a challenge. Wolff acknowledges that the competition is fierce, and the order of teams can shift from one weekend to the next. Nevertheless, Mercedes' optimism remains undeterred, backed by their confidence in the W14's high downforce setup.
Final Thoughts
As Toto Wolff leads the charge of Mercedes-AMG Petronas into the Singapore GP, his unwavering faith in the team's adaptability and performance across diverse circuits shines through. Based on his recent comments, the unique challenges of the Marina Bay Street Circuit only serve to fuel his determination to secure a competitive showing for the Silver Arrows.