Giancarlo Perlas
September 28, 2023
Mercedes-Benz just announced its new partnership with Mastercard to revolutionize the driving experience of its users. This innovative collaboration introduces embedded in-car payments at the point of sale, providing customers with seamless and secure digital payment options directly from their vehicles. This pioneering venture represents a significant step forward in the automotive industry, setting a new standard for convenience and connectivity on the road.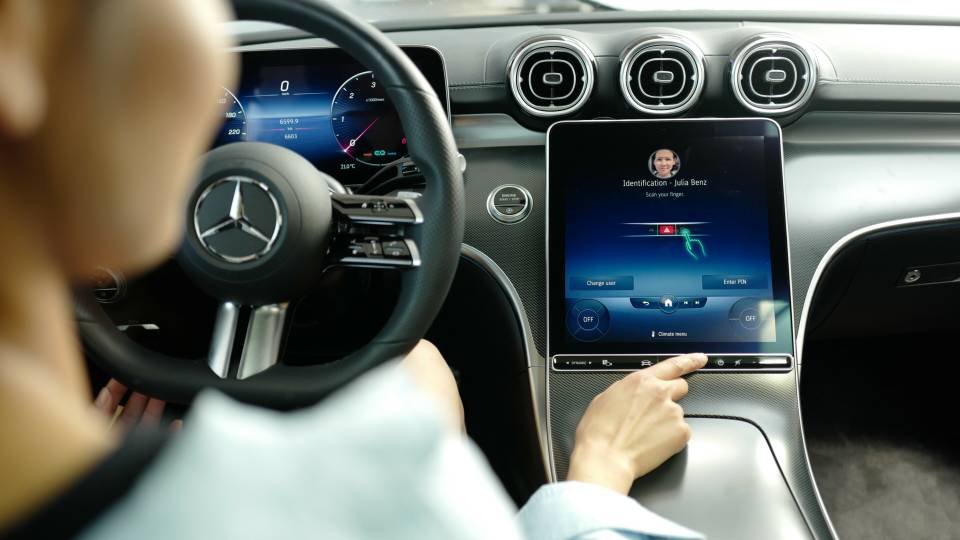 Fingerprint-Powered Convenience
Imagine driving up to a service station and, without stepping out of your car, effortlessly initiating the refueling process. Mercedes-Benz, in its quest to enhance customer experience, has made this a reality in Germany.
Using cutting-edge fingerprint recognition technology seamlessly integrated into their vehicles' MBUX infotainment system, customers can now authorize payments with the tap of a finger. No PINs or mobile authentication is required. This not only streamlines the process but also elevates security, making it a win-win for Mercedes customers.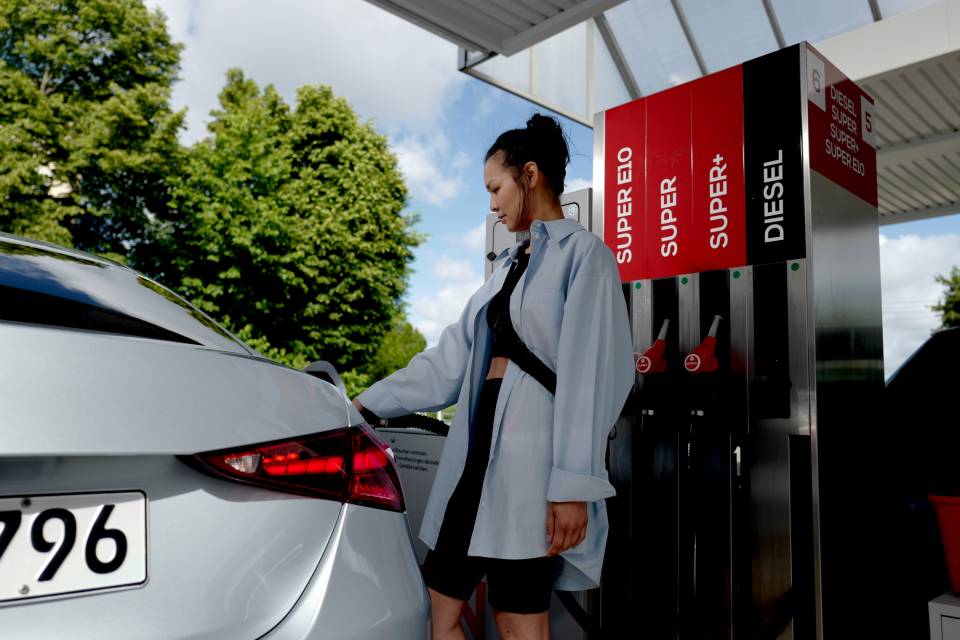 Mastering Secure Payments
Mercedes has taken the lead by becoming the world's first automaker to incorporate Mastercard Secure Card on File for Commerce Platforms technology into its vehicles. This integration guarantees that transaction data is securely encrypted with uniquely assigned cryptograms, safeguarding sensitive payment information.
As a result, customers can trust that their financial data is protected while enjoying the convenience of in-car payments.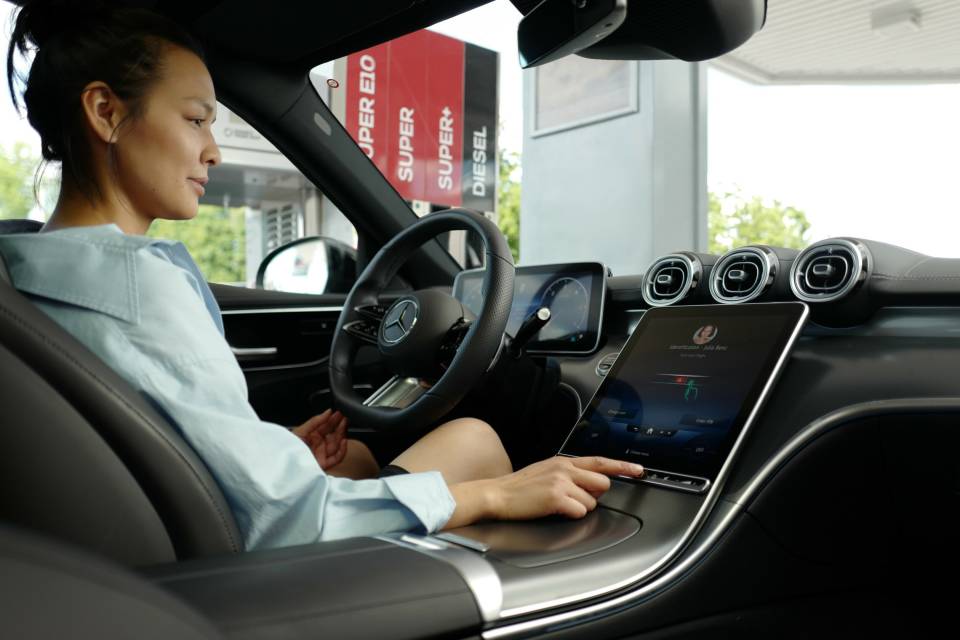 The Birth of Mercedes pay+
Introducing Mercedes pay+, a native in-car payment service that transforms your car into a seamless payment device. This innovative feature simplifies everyday tasks, starting with fuel payments.
A recent study conducted by German market research company GfK, on behalf of Mastercard, revealed that a significant portion of the younger demographic is eager to embrace such in-car payment solutions for various car-related services, including paying for fuel and electric vehicle charging directly from the vehicle's infotainment display.
The Future of In-Car Payments
Mercedes is at the forefront of digital transformation in the automotive industry. The Mercedes me Fuel & Pay service automates payment processes as soon as a driver pulls into a connected service station and switches off the engine.
This service calculates the maximum payment amount based on current fuel prices and tank capacity, all before refueling begins. The driver can then select the pump and complete the transaction seamlessly using fingerprint authentication.
After refueling, the invoice is automatically generated and sent via email, eliminating the need to visit the checkout area.
Expanding Horizons
This groundbreaking technology is now available in Germany. However, Mercedes has plans to extend fingerprint payments from the car to other vehicle-related services and additional European markets soon.
Furthermore, Visa cards will join Mastercard as digital payment options for Mercedes pay+, offering even more flexibility to customers.