Giancarlo Perlas
September 28, 2023
Chinese electric vehicle (EV) startup Nio has reportedly engaged in preliminary discussions with Mercedes-Benz concerning a potential collaboration. While the budding alliance was dismissed earlier as fake news, new developments indicate that the deal is pushing through and it likely involves technology sharing between the parties.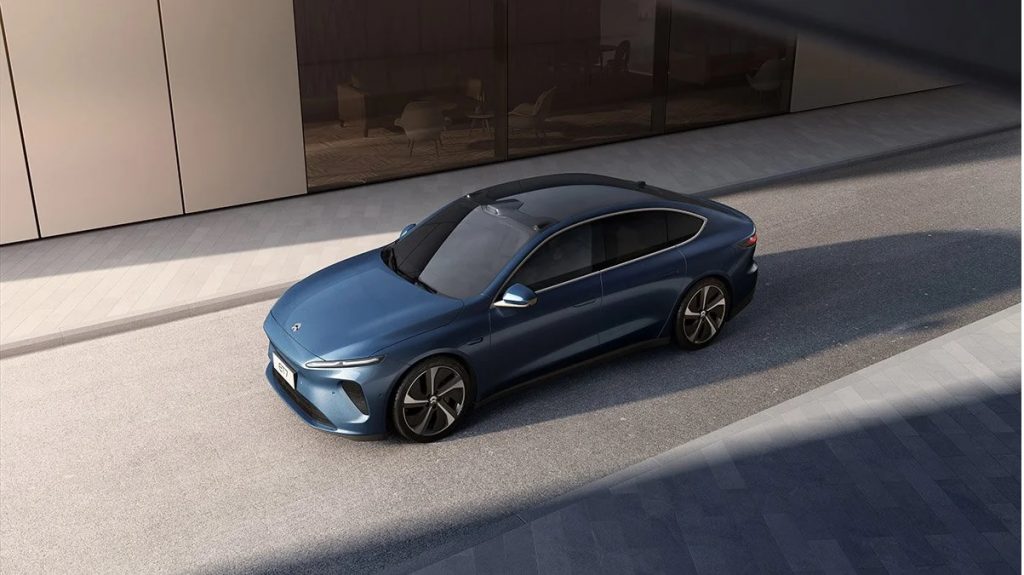 The Negotiations
According to Reuters, citing undisclosed sources with direct knowledge of the matter, Nio's founder and CEO, William Li, initiated talks with Mercedes CEO Ola Kaellenius earlier this year. The primary objective of these talks is for Mercedes to consider investing in Nio in exchange for access to the startup's cutting-edge technology.
While these discussions have not yet delved into the specifics of technology transfer or financial investment details, the proposal centers on the EV startup sharing its research and development capabilities with the German luxury automaker.
This strategic move is part of a broader trend where cash-strapped Chinese EV companies seek partnerships with established automakers, aiming to leverage their innovations in the competitive market.
Resistance Within Mercedes
Despite Nio's proactive approach, there are signs of resistance within Mercedes regarding this potential alliance. The company's research and development teams and strategy divisions have voiced concerns about the collaboration's impact on the brand's image. They worry that aligning with a Chinese EV startup might undermine their established reputation.
Another concern revolves around the existing shareholder landscape, where Chinese auto sector entities are among Mercedes' two largest single shareholders. This raises questions about potential disruptions to shareholder harmony if the collaboration proceeds.
Navigating an Evolving EV Landscape
Both Nio and Mercedes find themselves in a rapidly evolving electric vehicle landscape, where established players strive to catch up with industry leaders like Tesla. Chinese EV startups, following a playbook similar to Tesla's early years, seek investment and partnerships to accelerate their growth and innovation.
Nio, backed by investors such as Tencent Holdings, openly advocates for more collaborations with established automakers. Despite its push for such alliances, the EV startup currently lacks any formal partnerships with industry giants.
Financial Challenges and Innovation Investments
Nio, ranked ninth among Chinese electric and hybrid car manufacturers, has been intensifying its investments in developing critical components like chips and batteries. However, the company's foray into other areas, such as smartphones, has raised concerns among investors. They fear that Nio might be taking on too much while facing losses due to fierce price competition in the Chinese market.
As of June 30, Nio reported a net loss exceeding 6.12 billion yuan ($839.51 million) for the preceding three months. Additionally, its cash and equivalent assets declined from 42.3 billion yuan at the end of 2022 to 31.5 billion yuan by June 30.
Final Thoughts
While discussions between Nio and Mercedes-Benz are allegedly ongoing, the outcome remains uncertain. As the EV industry continues to evolve and adapt, such collaborations may become essential for companies to stay competitive and innovative.
It is a testament to the dynamic nature of the automotive sector, where established players and emerging startups seek ways to navigate the shifting landscape to gain leverage against the mounting competition.