Giancarlo Perlas
September 28, 2023
Everrati, a renowned UK-based electric vehicle (EV) conversion specialist, just unveiled its latest project at the Fairmont Monte Carlo Hotel in Monaco. This electrifying masterpiece is a reimagined version of the classic Mercedes-Benz SL "Pagoda" from the 1960s, combining timeless luxury with cutting-edge electric technology.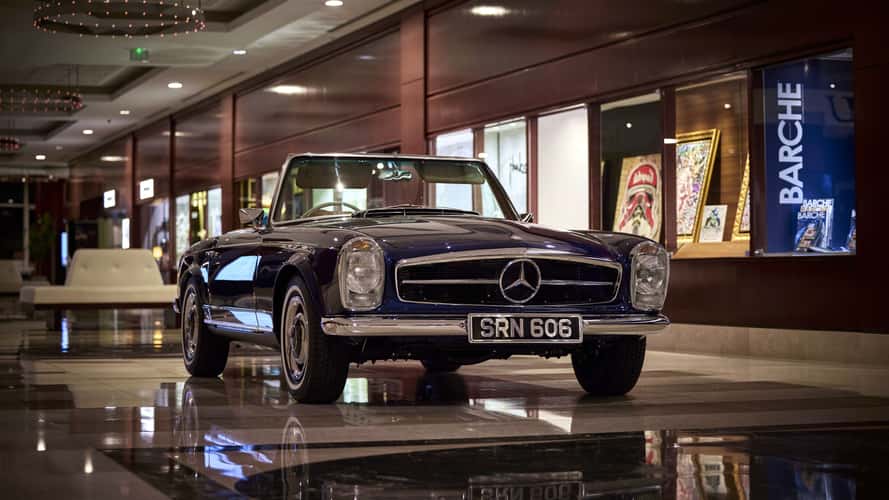 A Glimpse into Everrati's Innovation
Everrati, widely recognized for breathing new life into classic automobiles with electrification, has set a new standard for sustainable luxury. The specialist's transformed SL merging the past and present, which pays homage to the iconic "Pagoda," is a testament to its dedication to preserving automotive history while embracing a greener future.
The Restoration and Conversion
The SL "Pagoda" is a symbol of automotive heritage. According to Electrek, Everrati entrusted the meticulous restoration of this legend to Mercedes-Benz specialists Hilton & Moss, ensuring that it meets Concours standards. While retaining the classic charm, the internal combustion powertrain has been replaced with an in-house electric variant.
A Harmonious Blend of Classic and Modern
Painted in a stunning deep blue hue, this "Pagoda" EV conversion boasts a pristine interior with leather-clad seats. What catches the eye is the cleverly redesigned instrument cluster. While maintaining the original aesthetics, it now serves as a power meter, a subtle nod to the electric heart that beats within.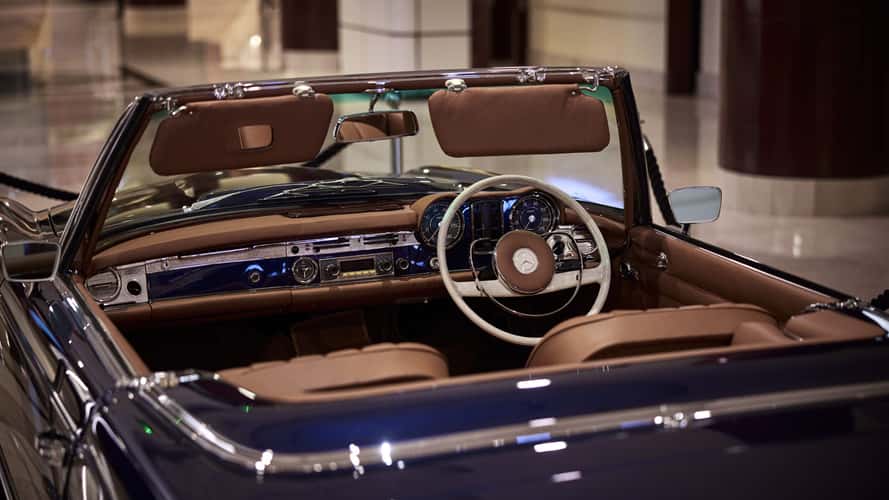 Performance That Delights
Everrati's transformation is not just skin-deep. The EV variant of the "Pagoda" packs a punch with 300 bhp, propelling it from 0 to 60 mph in under 7 seconds. With a range exceeding 200 miles and a top speed of 124 mph, it marries sustainable driving with exhilarating performance.
Preserving a Classic Legacy
The original Mercedes-Benz SL "Pagoda" made its debut at the 1963 Geneva Motor Show, succeeding the famed 300 SL gullwing. Its nickname, "Pagoda," was inspired by the unique concave shape of its detachable hardtop. Powered by a robust inline-six petrol engine, it embodied automotive excellence.
Everrati's CEO, Justin Lunny, expressed his vision for this project, saying, "This meticulously restored and redefined car is the ultimate two-seater electric luxury grand tourer, a unique proposition which pays homage to the history of the legendary SL 'Pagoda,' yet is fully future-proofed, enabling it to be enjoyed today – and in the hands of the next generation tomorrow."
Final Thoughts
In a world where the demand for high-end sustainable vehicles is surging, Everrati's transformation of the Mercedes-Benz SL "Pagoda" serves as a beacon of innovation, seamlessly blending the past with the future.