Giancarlo Perlas
September 7, 2023
The second-generation Mercedes-Benz G-Class has been turning heads for five years, and it's no wonder why. The Magna Steyr factory in Graz, Austria, started production of its current generation in 2018, delivering a completely revamped off-road icon. Since then, the aftermarket world has gone wild with countless customizations, but one that stands out recently is the Hofele Design Mercedes-AMG G63.
Exterior Transformation of the Mercedes-AMG G63
The latest take of Hofele on the AMG G63 exudes a military look, thanks to its sandy exterior hue and wheel arch extensions. The front bumper has been masterfully reshaped to accommodate the widebody design, featuring integrated daytime running lights (DRLs). Meanwhile, the grille has shed its chrome and now proudly showcases the tuner's recognizable "H" logo.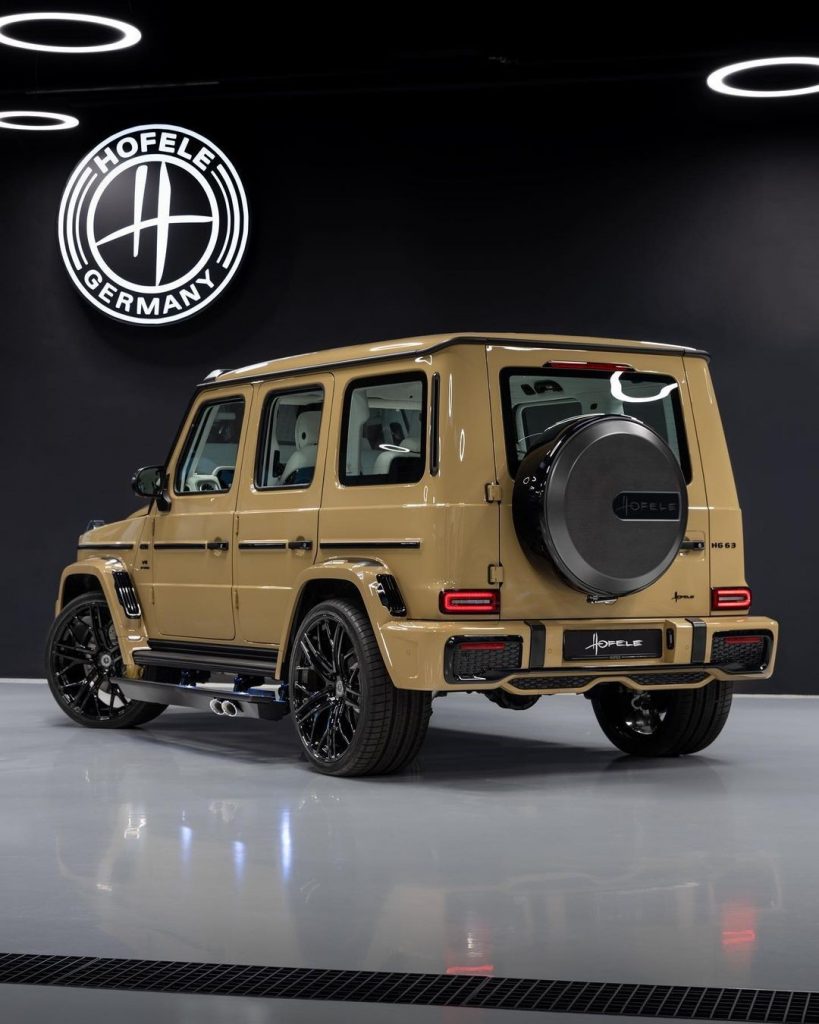 The chrome deletions continue with a roof attachment housing LED lights, electric running boards, and a modified rear bumper. Additionally, the Y-spoke wheels with an increased diameter further enhance its commanding presence on the road.
Re-Imagined Luxury
Opening the door of the new Hofele AMG G63 reveals a cabin transformed into a luxurious haven. White leather envelops the seats, door cards, steering wheel, dashboard, center console, and other components. Furthermore, carbon fiber accents, ambient lighting, and a starlight headliner contribute to the opulent ambiance.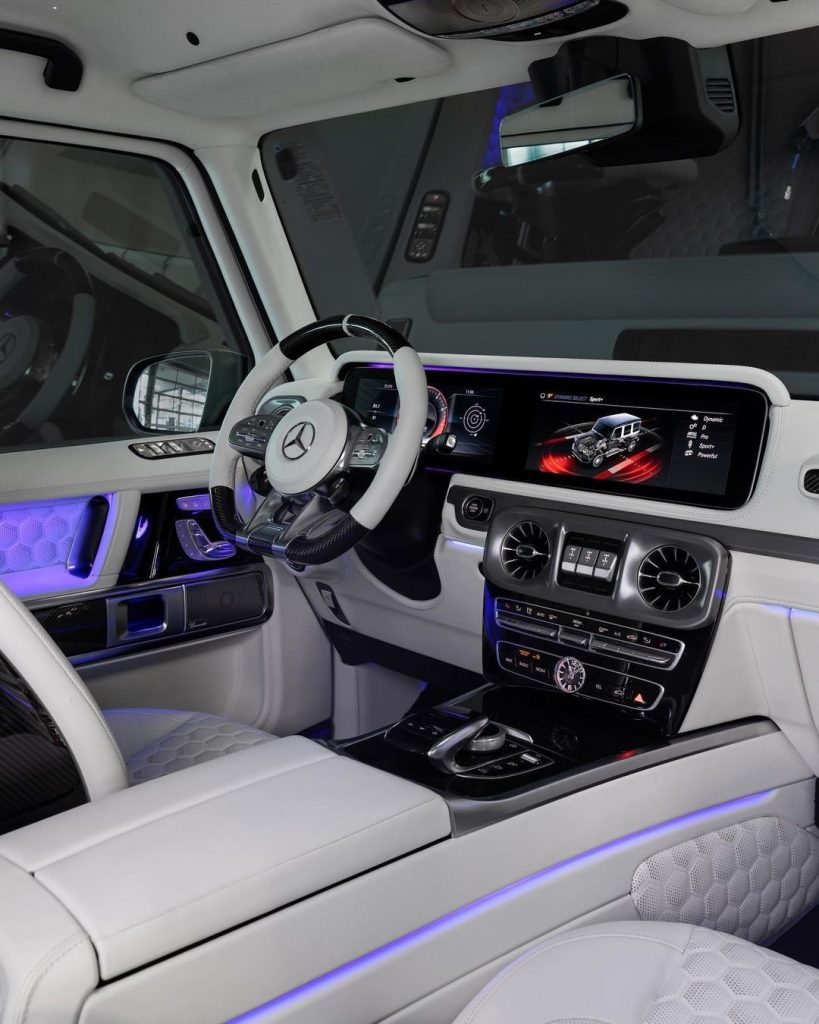 Unlike the previous creations of the renowned German tuner, this AMG G63 seats five, emphasizing comfort, style, and practicality. While the white upholstery may not be everyone's cup of tea, it unquestionably complements this high-performance G-Class' luxurious persona.
Uncompromising Power
The details regarding engine modifications are unclear, but even in its stock form, the AMG G63 packs a punch. Beneath the hood lies a 4.0-liter bi-turbo V8 engine, producing an impressive 627 pound-feet of torque and 577 horsepower.
This powerhouse accelerates from 0 to 62 mph in just 4.5 seconds, a remarkable feat for a vehicle with the aerodynamics of a small shed. It continues to impress with a top speed of 137 mph.
Final Thoughts on the New Hofele Mercedes-AMG G63
The Hofele Mercedes-AMG G63 redefines luxury and power in the world of off-road vehicles. With its stunning exterior makeover, lavish interior, and potent engine, it stands as a testament to the capability of the Hofele to cross the boundaries of automotive craftsmanship.