Giancarlo Perlas
September 7, 2023
Mercedes-Benz USA (MBUSA) is embarking on an exciting journey into the world of digital entertainment and brand collaboration with its groundbreaking docu-series, "Sprinter Labs." This innovative project, in partnership with some of the world's leading brands, is set to revolutionize the customization of Mercedes-Benz Sprinter vans. Each season of Sprinter Labs will witness the transformation of a standard Sprinter into a unique masterpiece, showcasing the potential of upfitting solutions.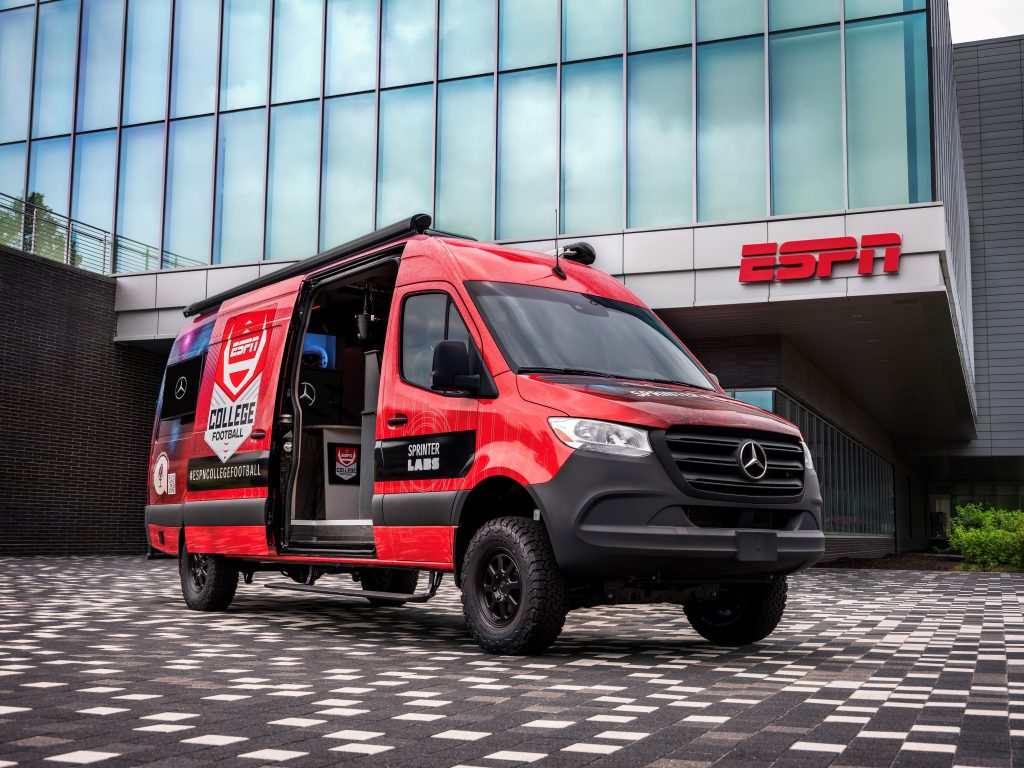 The ESPN Collaboration
ESPN, the premier sports network, recently joined hands with Mercedes-Benz USA for the inaugural season of Sprinter Labs. Based on the press release of the company, the concept was to create a mobile podcast studio and college football tailgating machine.
The result is a 170-inch wheel-base, all-wheel-drive cargo Sprinter van transformed into a versatile podcast studio with the help of Matthews Specialty Vehicles. The customization process was documented in four exhilarating episodes, featuring ESPN college football host/reporter Jen Lada, Mercedes-Benz Vans Director of Product Management and Marketing Iain Forsyth, and renowned host Faruq Tauheed.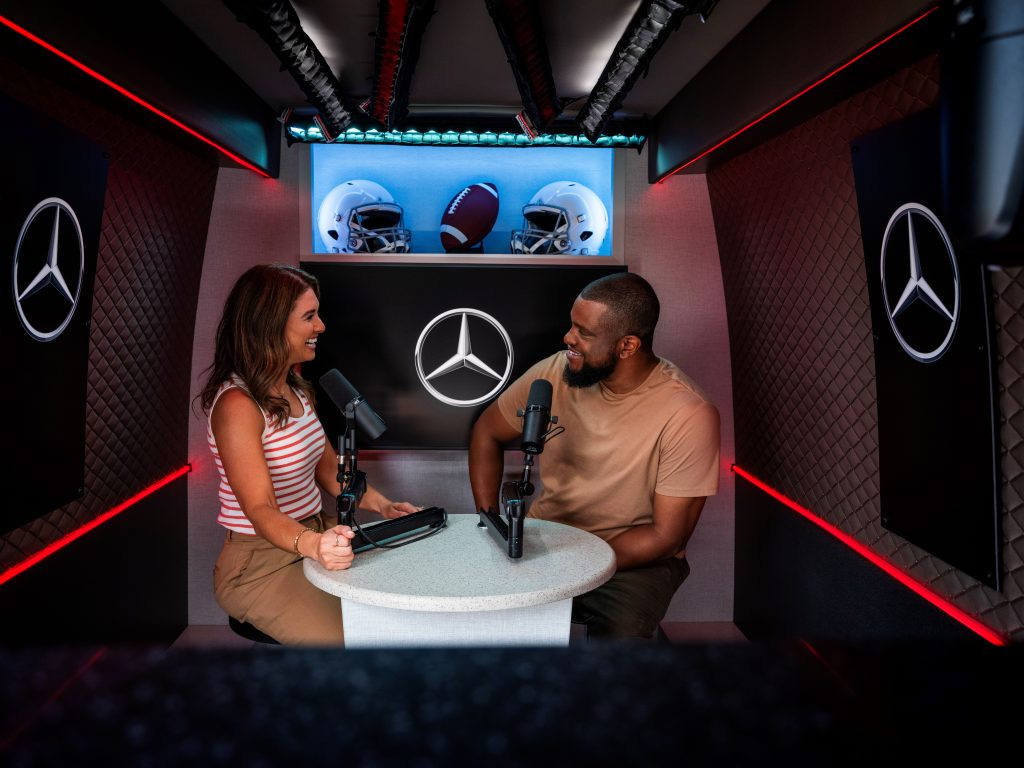 Unleashing the Creative Potential for the Mercedes-Benz Sprinter
According to Forsyth, MBUSA's aim with Sprinter Labs is to spotlight the numerous possibilities for upfits, the meticulous build-out process, and the personalities behind these customized vans. It's not just about functionality but also about character and style.
The mobile podcast studio crafted for ESPN features state-of-the-art engineering and equipment. Equipped with a high-end sound system, Wi-Fi broadcasting equipment, acoustical paneling, swivel interview seating, LED interior lighting, a smart screen, and a top-notch camera system, it truly embodies Mercedes-Benz's motto of "The best or nothing."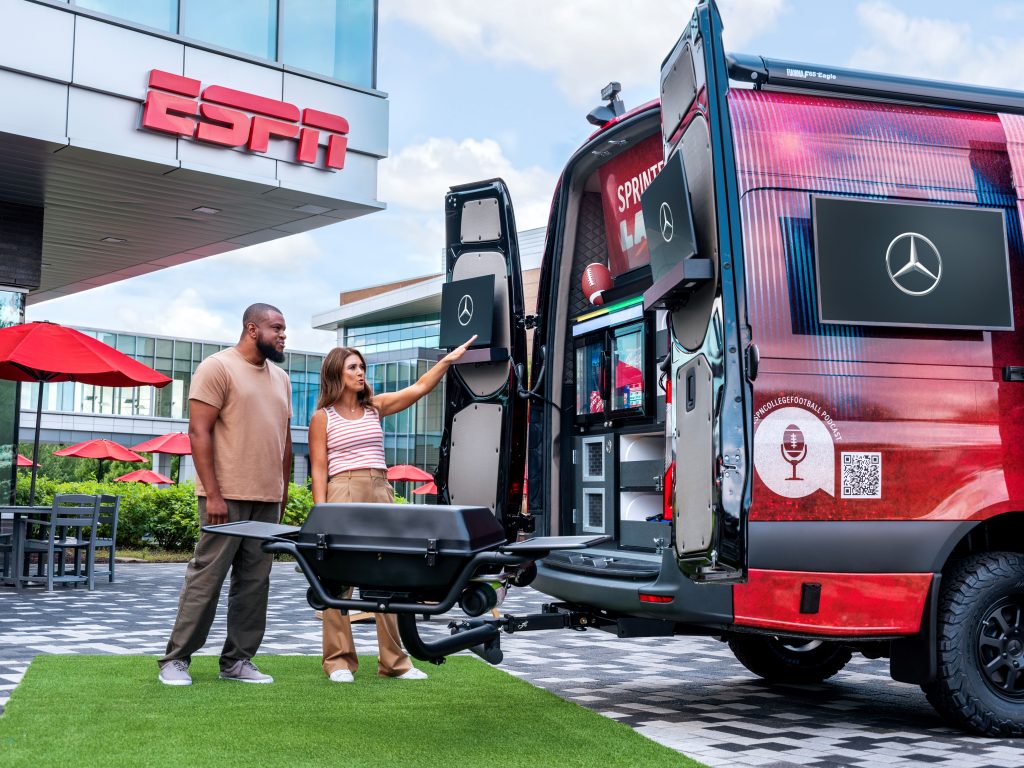 Engaging the Fans
Beyond technical prowess, fan engagement was a key focus for ESPN. The van boasts an exterior wrap, TV screens, sound systems, a sports ticker, underbody lighting, an awning, a high-end grill and refrigerator, and an integrated canteen system for maximum enjoyment on the road. To top it off, a solar-powered charging station ensures maximum efficiency.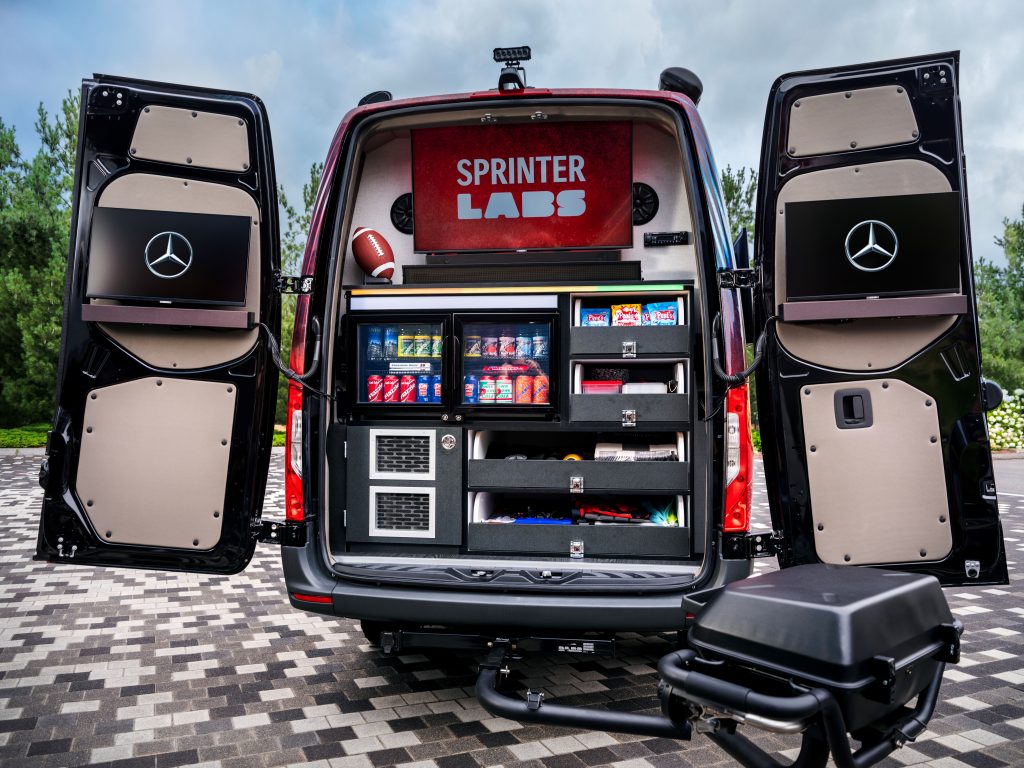 Final Thoughts
The Mercedes-Benz Sprinter has consistently set new standards in its class, from safety and ergonomics to efficiency and comfort. These vans serve diverse customers, from everyday drivers to construction workers, with customized builds ranging from medical vehicles to luxurious camper mobiles.
Sprinter Labs promises to be a game-changer in the world of van customization, with each season bringing fresh ideas and collaborations to the forefront. The premiere of Season 1 just went live on September 7th, 2023, via Mercedes-Benz Vans USA's official YouTube channel.
Be sure to stay tuned and join their journey into the future of vehicle customization!