Giancarlo Perlas
June 8, 2023
Prepare to be captivated by the Brabus 800 4×4² Superblack, an extraordinary off-road supercar that combines raw power, exceptional design, and unparalleled off-road capabilities. Engineered and refined by Brabus, the world's leading automotive customization specialist, this exclusive vehicle is based on the Mercedes-AMG G 63 4×4², delivering an unparalleled driving experience both on and off the beaten path. Let's delve into the exhilarating exterior, luxurious interior, and impressive powertrain of this remarkable machine.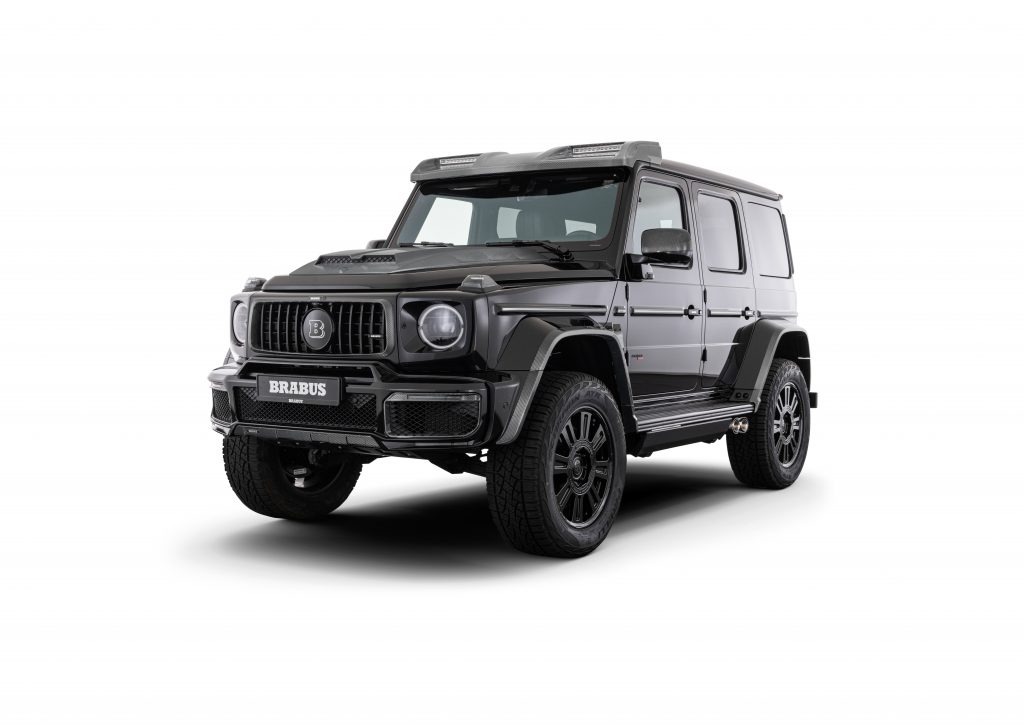 Here are the key features of the Brabus 800 4×4², which is specially made for the Mercedes-AMG G 63 4×4², based on the press release of the world-renowned Mercedes-Benz tuner:
Dominant Exterior
The Brabus 800 4×4² Superblack boasts a visually striking and aggressive appearance, complete with black finishing and exposed carbon elements that exude a sporty allure. The vehicle's custom front fascia perfectly complements the wide fender flares while LED position markers add a touch of sophistication.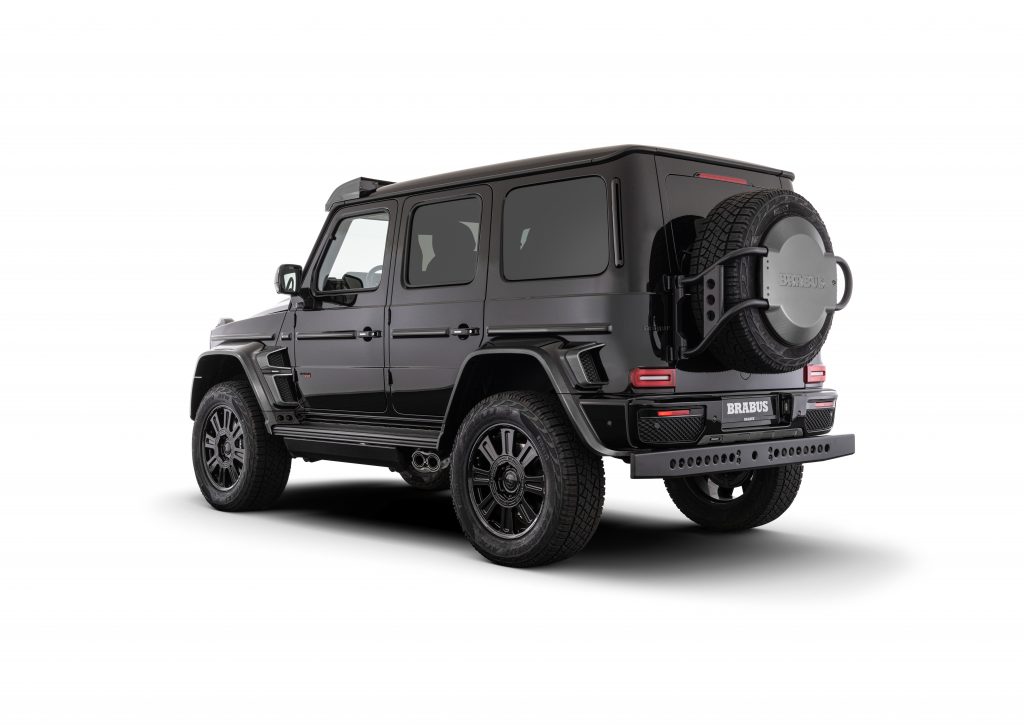 Additionally, carbon rub strips and a rugged carbon skid plate emphasize the off-road prowess of this beast. The rear fascia harmoniously integrates with the massive steel bumper, housing a swing-out spare wheel carrier with an embossed Brabus logo.
Likewise, the imposing presence of 22-inch black-painted Brabus Monoblock HD alloys, coupled with all-terrain tires, ensures optimal performance and style.
Opulent and Crafted Interior
Step into the lap of luxury with the meticulously crafted interior of the Brabus 800 4×4² Superblack. Every detail has been meticulously designed to create a captivating and refined atmosphere in its cabin.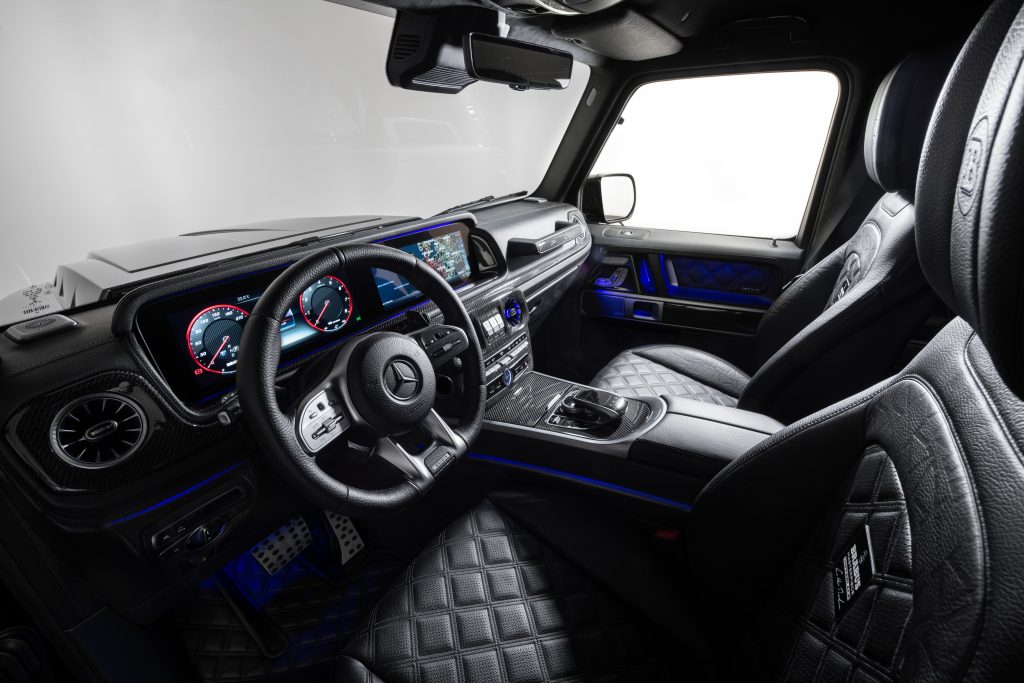 The exclusive Brabus Masterpiece appointments envelop the occupants of the high-performance G-Class in the finest leather and Dinamica microfiber, displaying consummate craftsmanship. Square quilting, precision-perforated seat surfaces, and tastefully embossed "77" logos pay homage to the tuner's founding year.
Moreover, the sporty exposed carbon elements on the instrument panel, door panels, and center console exude a high-performance aura, complemented by aluminum pedals and scuff plates with backlit Brabus logos. It's a space where comfort, style, and attention to detail converge seamlessly.
Unbridled Power Unlocked
Beneath the menacing exterior of the Brabus 800 4×4² Superblack lies a twin-turbocharged, four-liter V8 engine that has been expertly uprated by Brabus. With the Brabus B40S-800 PowerXtra performance upgrade, this powerhouse produces an astounding 800 horsepower and a massive 1,000 Nm of torque.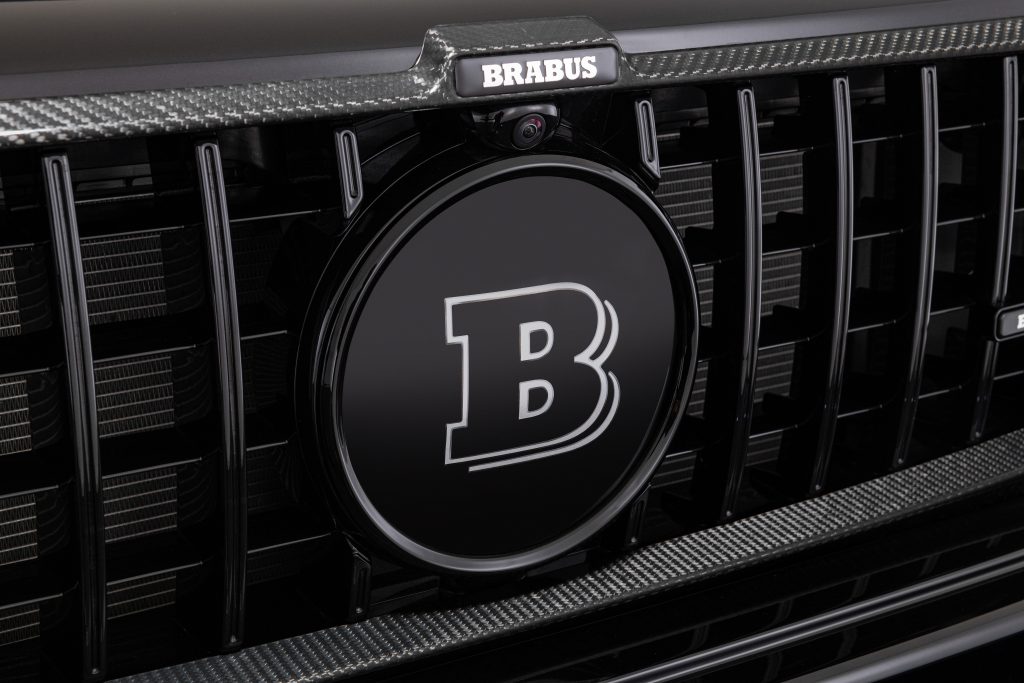 Thanks to the installation of high-performance turbos and recalibrated electronic boost pressure control, the off-road SUV sprints from 0 to 100 km/h (62 mph) in a mere 4.6 seconds. The electronically limited top speed of 210 km/h (130 mph) ensures stability and control, even in challenging off-road terrains.
Final Thoughts
The Brabus 800 4×4² Superblack is a true marvel of automotive engineering, representing the pinnacle of power, style, and off-road capability. Its dominant and aggressive exterior design, combined with the opulent and meticulously crafted interior, creates an unrivaled driving experience.
Powered by a beastly twin-turbo V8 engine, this off-road SUV unleashes impressive performance and acceleration. Brabus has truly elevated the Mercedes-AMG G 63 4×4² to new heights, offering automotive enthusiasts a vehicle that can conquer rough terrains while turning heads on the grand boulevards.