Giancarlo Perlas
May 24, 2023
The Mercedes-AMG E-Scooter, a collaborative effort between Mercedes-Benz and Micro Mobility Systems AG, is set to revolutionize urban mobility. With its sleek design, impressive range, and advanced features, this emission-free electric scooter is the ideal solution for navigating busy city streets.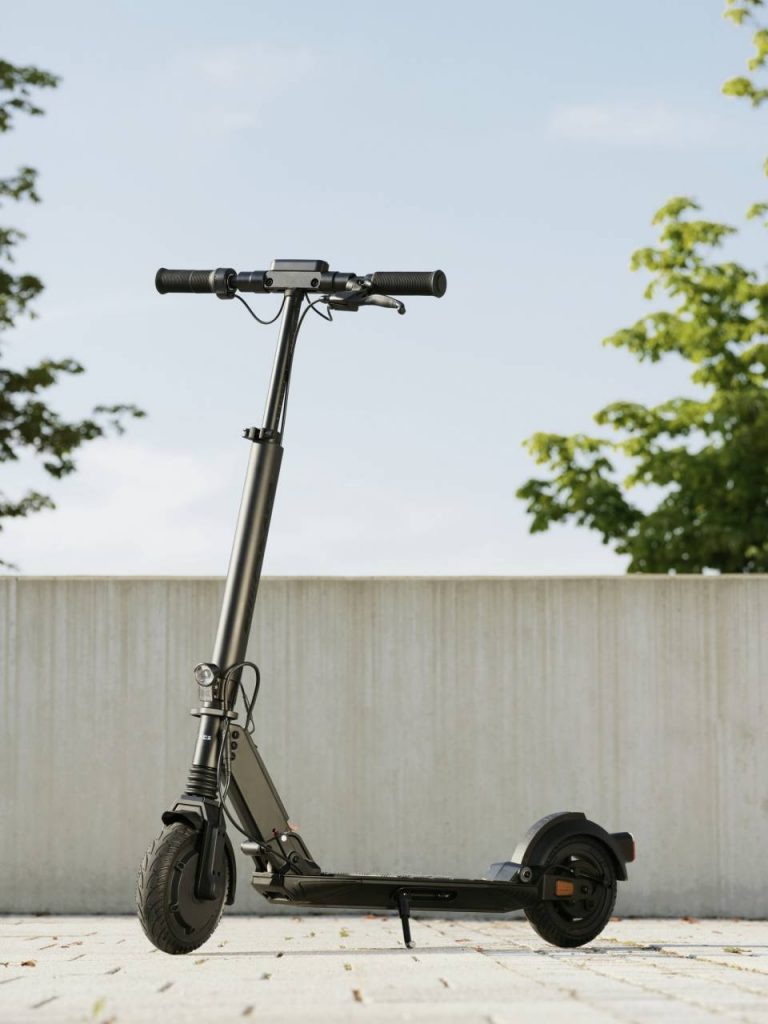 Stylish Ride
The AMG E-Scooter combines sporty elegance with exceptional safety according to the press release of Mercedes-Benz Media. Its sleek appearance, complemented by the iconic AMG rhombus design on the footboard, makes a bold statement.
The wide deck with anti-slip coating ensures a secure footing, while the rubber wheels and adjustable suspension provide a smooth ride even on uneven terrain.
Power and Performance
Equipped with a 500-watt electric motor, the Mercedes-AMG E-Scooter delivers impressive acceleration and a top speed of 20 km/h. The powerful 9.6 Ah battery allows for a range of up to 40 kilometers, making it ideal for commuting or covering that last stretch to your destination.
Connectivity and Convenience
Connectivity takes center stage with the AMG E-Scooter. Through Bluetooth technology, the scooter connects seamlessly to your smartphone via the Micro App. The app provides valuable information such as speed, distance, battery charge status, and even a navigation system to guide you to your destination.
Additionally, the app allows you to control various functions of the scooter, making it a truly convenient and interactive experience.
Safety and Comfort
Safety is paramount with the Mercedes-AMG E-Scooter. It features multiple braking options, including an electric motor brake, rear drum brake, and foot brake.
The integrated lights and reflectors ensure visibility, enabling safe rides even in low-light conditions. The ergonomically shaped handlebars and adjustable height cater to riders of all sizes, guaranteeing a comfortable and customized riding experience.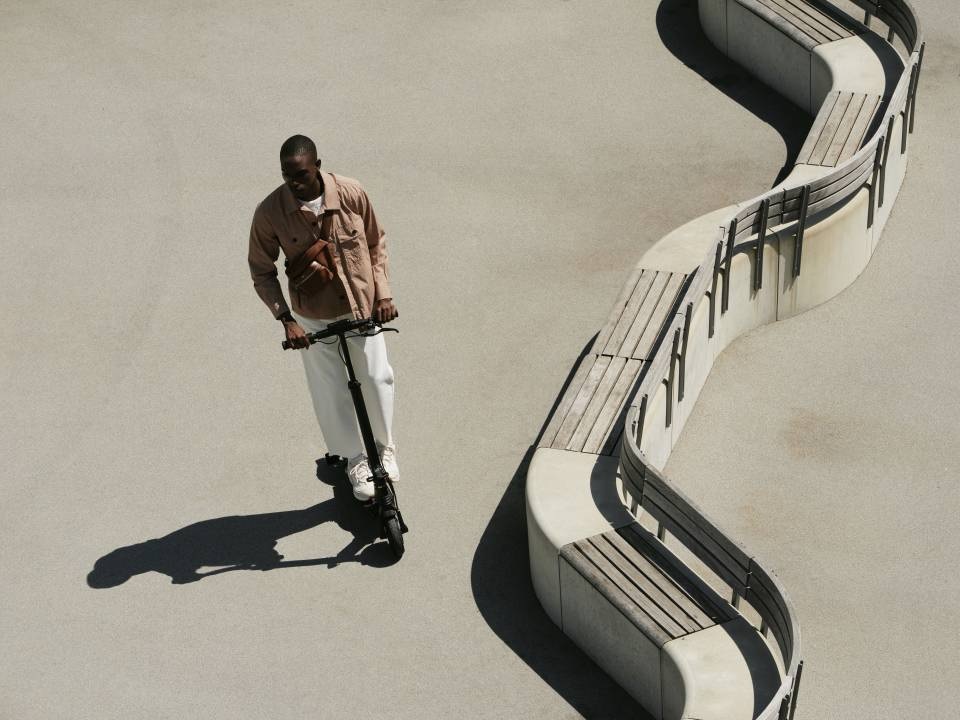 A Sleek and Powerful Ride
The Mercedes-AMG E-Scooter boasts impressive specifications. Weighing only 14.7 kg, it is lightweight and easily portable. When folded, it conveniently fits into small car boots or can be carried onto public transport.
With a charging time of 2.1 to 3.5 hours, you'll be back on the road in no time. The scooter's maximum range of 40 km in Eco mode and 25 km in Sport mode ensures you can go the distance.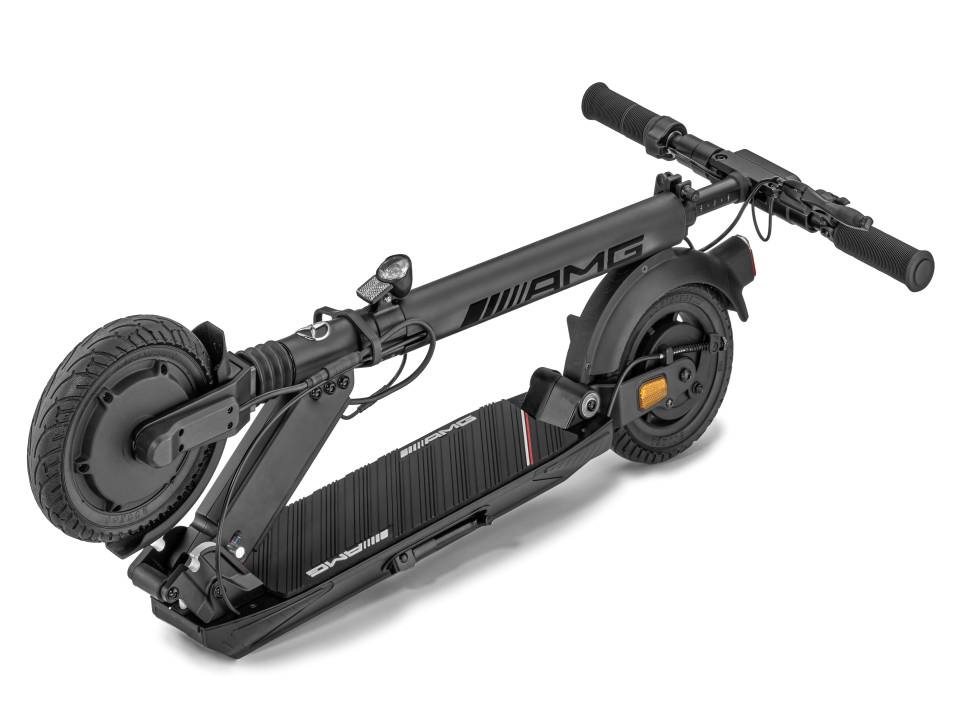 Final Thoughts
The Mercedes-AMG E-Scooter redefines urban mobility. Its stylish design, impressive performance, innovative features, and emphasis on safety make it the perfect companion for city dwellers.
Whether you're commuting or exploring the busy city, this emission-free scooter is a sustainable and exciting way to embrace the future of urban transportation.