Giancarlo Perlas
April 22, 2023
The Mercedes-AMG GLS 63 is already a powerful and agile SUV. However, thinking that it has more room for improvement, the controversial tuner Mansory just unveiled its new program for the auto that provides it an extra boost in power and bolder design.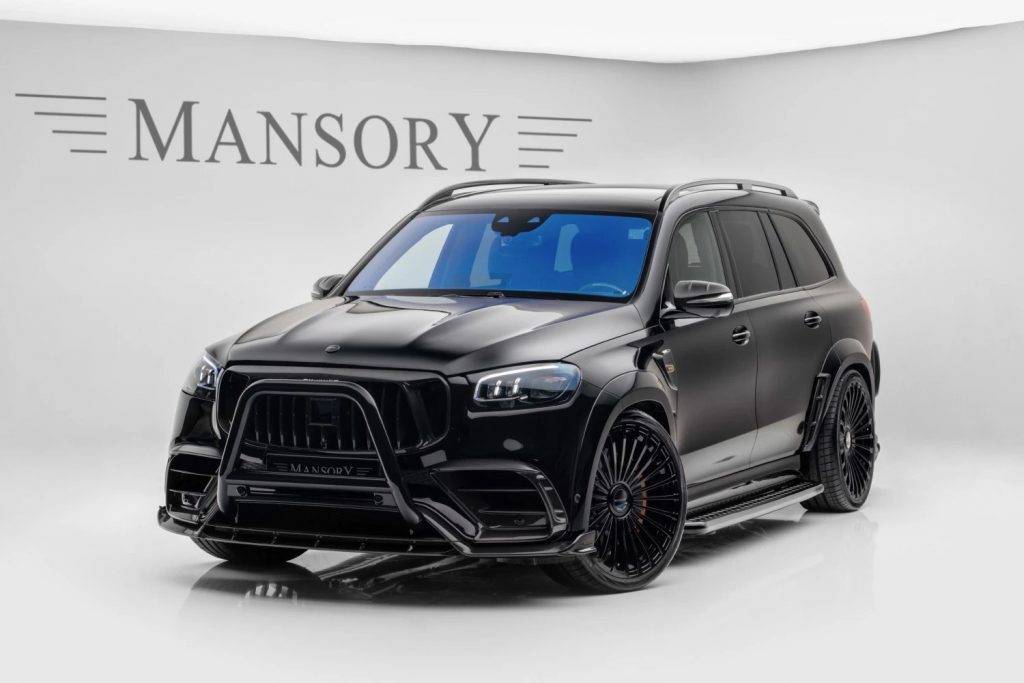 Power Boost
Starting things off under the hood, the Mansory-tuned GLS 63 has a 4.0-liter twin-turbo V8 engine, which comes with a software upgrade and a new exhaust system. The modifications allow the vehicle to produce 710 hp and 738 lb-ft of torque. If that's not enough yet, the tuner promises even more power, with a potential for 838 hp and 811 lb-ft of torque.
There's no mention as to how fast the modded GLS 63 can go but it is estimated to cover 0 to 62 mph in under four seconds. On the other hand, the specialist confirmed that the top speed of the SUV can reach up to 186 mph with the full application of the tuning package.
Design Makeover
Mansory's latest tuning program gives the GLS 63 a bolder design with fender extensions, a front lip, and a rear diffuser with integrated brake light, among other modifications. The body kit is offered in carbon fiber and is complemented by a set of 10×24-inch forged wheels. The black exterior is offset by yellow brake calipers.
The yellow theme continues in the more lavish interior of the SUV, where it is used on the door cards, high-quality leather seats with special stitching, dashboard, and center console.
Pricing
Mansory's upgrades don't come cheap, however. The tuner is asking €470,050, or almost $515,000, for the GLS 63. This is a significant increase that customers will surely want to think over because the MSRP of the stock GLS 63 in the market is only $139,000 while the ultra-luxurious Maybach model can be had at $170,000.
Final Thoughts About the Mansory Mercedes-AMG GLS 63
Mansory has taken the already impressive Mercedes-AMG GLS 63 and given it an even more powerful and striking new design. While the upgrades of the tuner are definitely not for everyone, those willing to pay the high price tag will have a truly unique and high-performing SUV.