Giancarlo Perlas
March 27, 2023
Mercedes-Benz has been gearing up for the launch of the all-electric version of its iconic G-Class, the 2024 Mercedes-Benz EQG. Recently, spy photographers from InsideEVs caught the electric SUV during cold weather testing in the northern part of Europe, revealing that there may be more than one version of the EV coming up.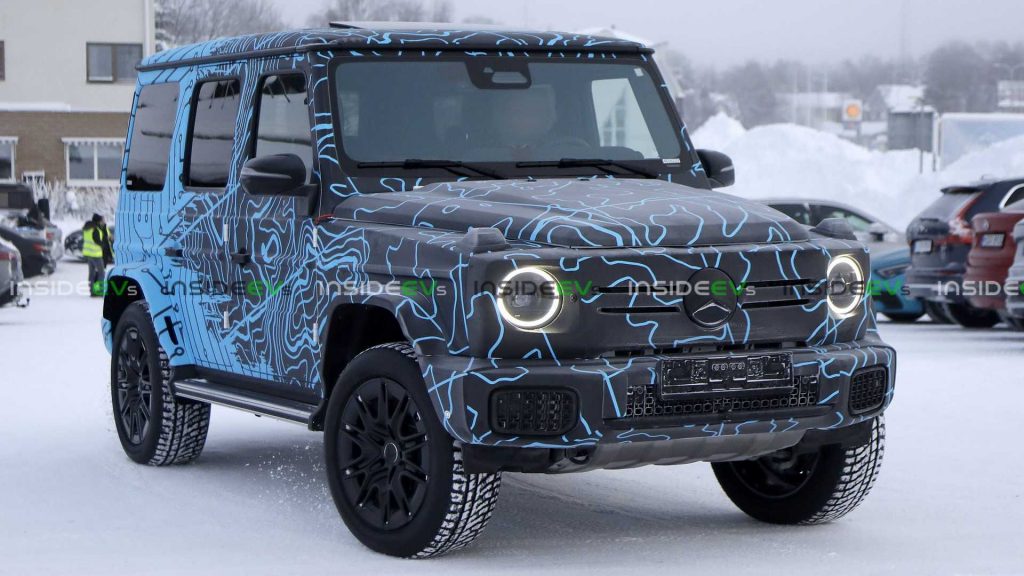 Powertrain
Initial reports suggested that the EQG would come with one electric motor for each wheel and transfer case. However, the latest spy shots reveal that the entry-level version of the EQG may come with fewer than four electric motors.
One photo shows a single rear differential as part of a strong axle, just like the internal combustion engine (ICE) G-Class, and a pair of adaptive dampers. This setup would only require a single drive shaft to operate, making the use of two electric motors unnecessary.
In front, the spied prototype appears to have a different configuration, possibly indicating a twin-motor drive unit that's yet to be officially confirmed.
Design
The EQG's design features redesigned front and rear bumpers and slightly revised fender flares compared to its fuel-fed G-Wagen sibling. Additionally, it's equipped with new aero wheels that seem to be exclusive to the electric SUV.
There's also a ladder-frame chassis at the back for an easier access to its roof. Additionally, there's the thin encasing for the charging equipment on the rear that replaces the spare wheel tire cover found on the G-Class.
It remains to be seen though whether or not all of these changes will make it to the final version of the production model.
Final Thoughts
It is unclear why Mercedes-Benz is potentially offering an EQG variant with less than four electric motors. However, this move could be part of a strategy to make the vehicle more affordable and accessible to a wider range of customers.
As with any prototype, changes are expected to occur before the official release by the end of the year or early next year, but the latest spy shots have given us a glimpse of what to expect from the all-electric counterpart of the G-Class.