Giancarlo Perlas
March 27, 2023
The three-pointed star marque is gearing up to launch the all-new Mercedes-Benz CLE-Class to replace both the C-Class and E-Class coupe and convertible models. Recently, its test car was spied on again and it shows hints that it may be the Mercedes-AMG CLE 63 trim of the range.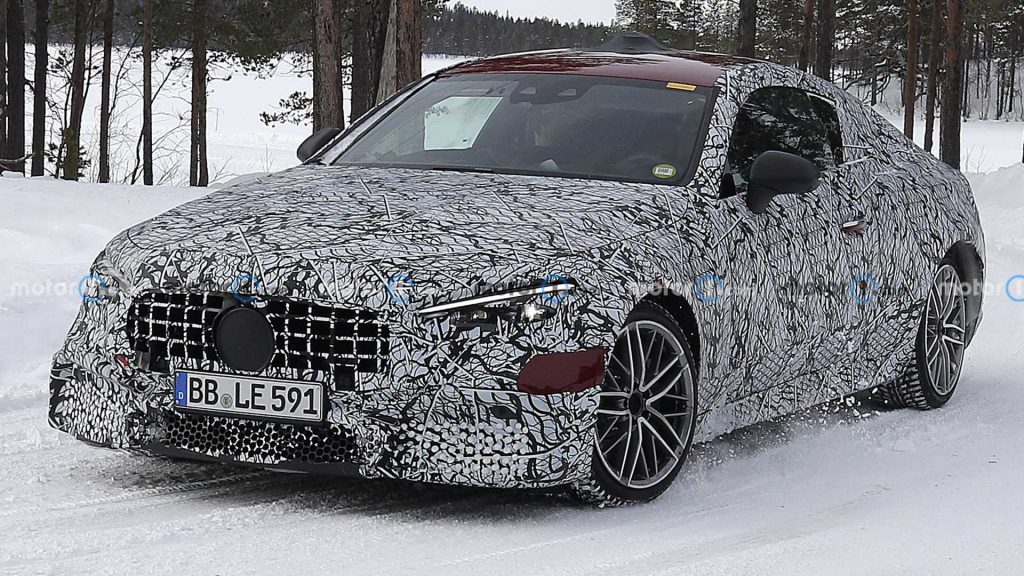 As shown in the images here, the car spied by Motor1 is well-camouflaged. However, certain design elements make it clear that it's the AMG CLE 63.
Design Features that Reveal the AMG CLE63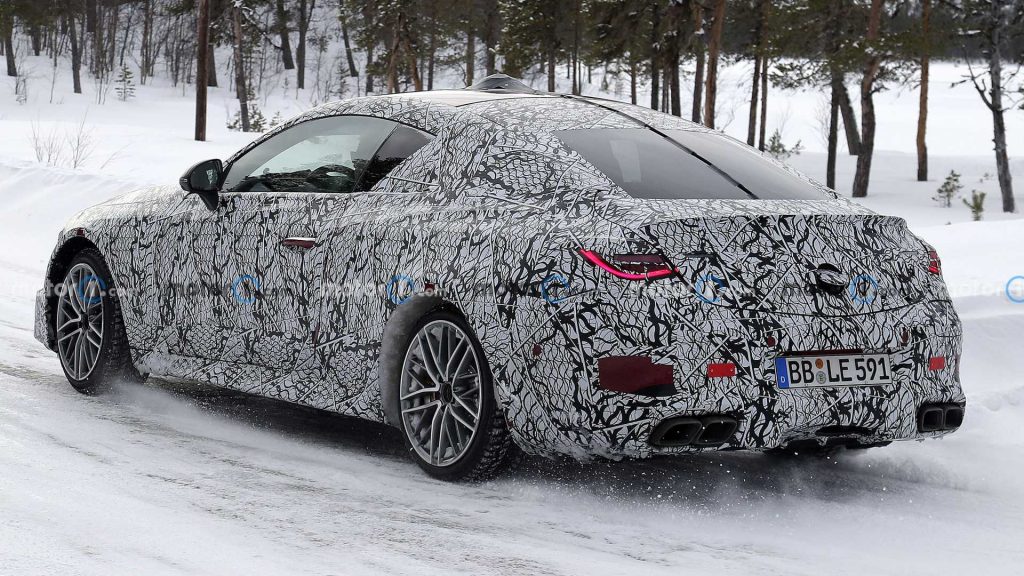 The overall form of the spied prototype shows that it possesses the MRA-2 platform underpinning the C-Class. But then again, since we all know by now that Mercedes is already discontinuing the two-door coupe and convertible variants of the C-Class, we can therefore confirm that this is the CLE.
Despite the front grille being concealed, the outline of the camouflage covering it suggests that it is the Panamericana grille with vertical bars associated with the AMG brand. At the back, the visible quadruple exhausts showing square-tipped tailpipes indicate that we are looking at the range-topping variant of the range, which is the AMG CLE 63. Likewise, the sporty diffuser protruding at the rear is a further indication of the car's high-performance capabilities.
Powertrain and Performance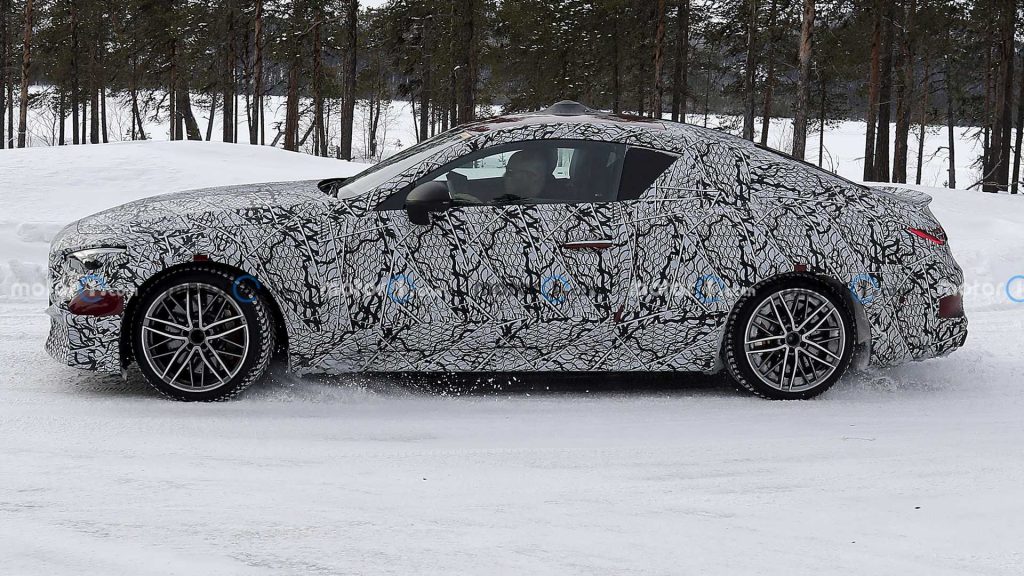 Although there's no official confirmation as of the moment, the AMG CLE 63 is expected to use the hybrid powertrain found in the new AMG C63 S E Performance. This comprises a 476-horsepower turbocharged 2.0-liter four-cylinder engine and a rear-mounted electric motor.
The combination produces a total of 671 hp, allowing the C63 to go from 0 to 60 mph in 3.3 seconds. With this in mind, the CLE's performance should be within or a bit over this level.
Other Variants in the CLE-Class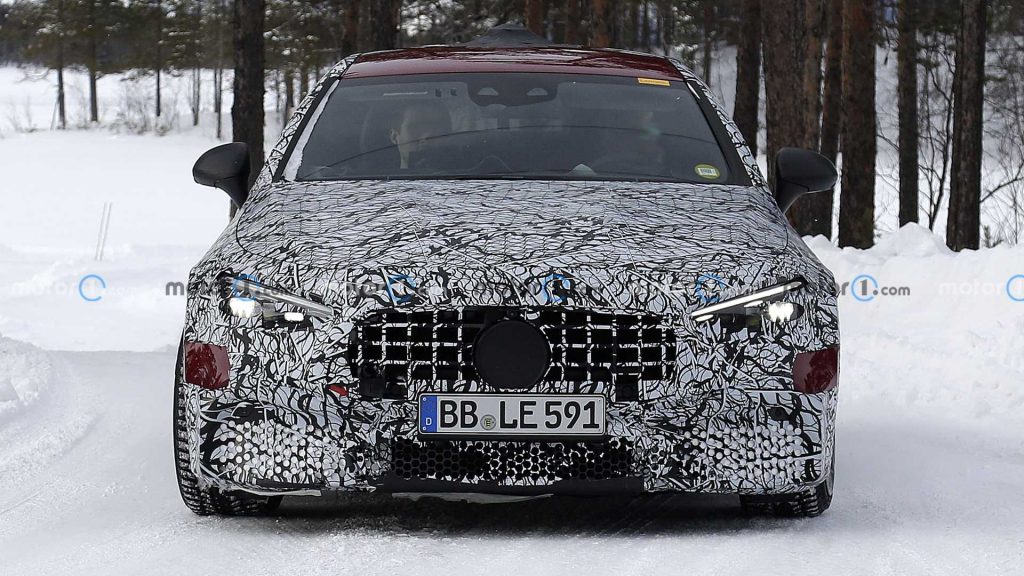 In addition to the high-performance AMG CLE63, Mercedes will offer a range of powertrain choices for the CLE, including a less-potent AMG CLE 53 variant. The rest of the CLE lineup on the standard Benz side will possess unique fascias that are less aggressive than those on the AMG trims.
Interior Design
A glimpse at the CLE's interior suggests that it won't differ significantly from that of other recent Mercedes models. The car will likely feature a digital instrument cluster and a portrait-style infotainment display. The screen will be positioned lower on the instrument panel below the HVAC vents.
Release Date
The new CLE-Class is expected to debut sometime this year, with the AMG variants, like this one, possibly following in early 2024.