Giancarlo Perlas
February 22, 2023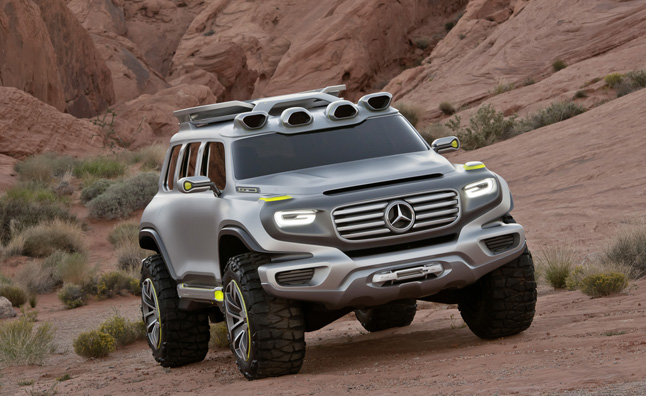 It's been a decade since Mercedes-Benz previewed its Ener-G-Force concept, which was geared to be the blueprint of a future G-Class model. Some expected it to be a more compact, more environment-friendly, and electrified version of the iconic SUV.
Fast-forward to the present, this may be an opportune time to create the production version of the unit. What we got though was the GLB.
While the GLB does share the same proportions as the G-Class, it's hard to see any other relation between the two. It turns out that all hope is not lost for the baby G-Class yet.
Mercedes CEO Ola Källenius revealed that he is pushing for a Mini-G model and he is looking for its debut sometime in 2026.
Based on the MMA Platform
According to German outlet Handelsblatt, the anticipated baby G-Class will utilize the Mercedes Modular Architecture for its compact cars and crossovers. It's the same platform that will be found in the next-gen models of the CLA, GLA, GLB, and CLA Shooting Brake due beginning in 2024.
Powertrains
The source claimed that the Mini-G or the baby G-Class will be offered in both electric and ICE powertrains. The electrified model will likely get a mileage of up to 310 miles on a full charge. It did not mention, however, whether or not there will be a hybrid version of the crossover.
From the description of the Mercedes boss, the baby G-Class will possibly adopt most of the features originally promised by the Ener-G-Force concept in 2012.
Market for the Mini-G/Baby G-Class
There is definitely a bullish outlook for the compact version of the G-Class. This is best shown by the strong demand for Suzuki Jimny units being personalized to copy the iconic features of the iconic SUV as well as other clones out there. Some owners of these vehicles even go as far as putting the three-pointed star emblem on their front grille to complete their transformation. These are just among the few indications that it's high time for us to finally get the official version of the Mini-G.