Giancarlo Perlas
February 6, 2023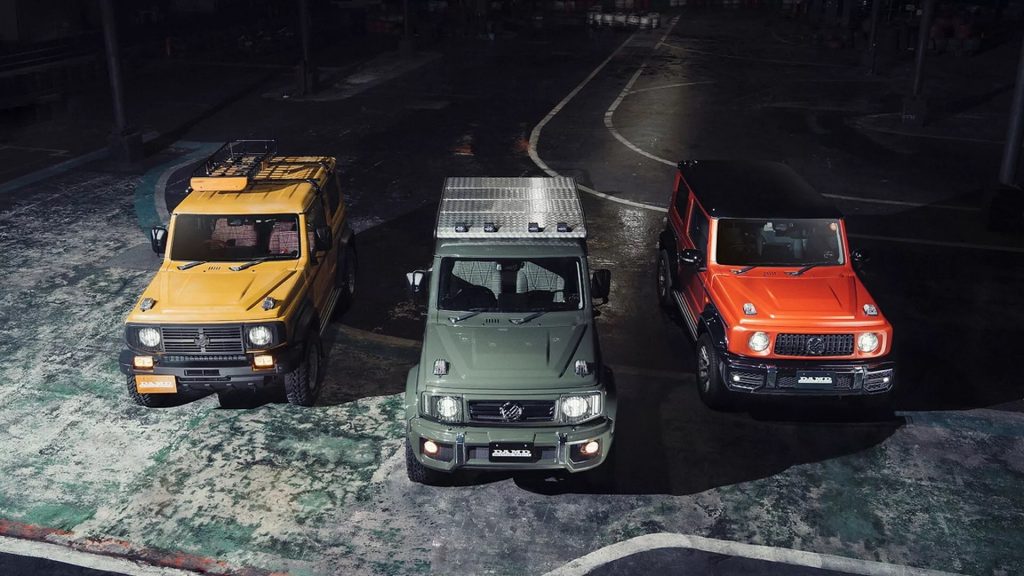 One of the highlights of the 2023 Tokyo Auto Salon is the different flavors of the Suzuki Jimny. Among the favorites are the ones disguised as the Baby G-Class.
Damd, a popular tuner in the Land of the Rising Sun, brought a triplet of the Jimnys to the event that was transformed into the tiny variants of the famed G-Class. The trio consisted of the Traditional, Aventura, and Advanced versions modeled off from the Japanese-spec Jimny Sierra.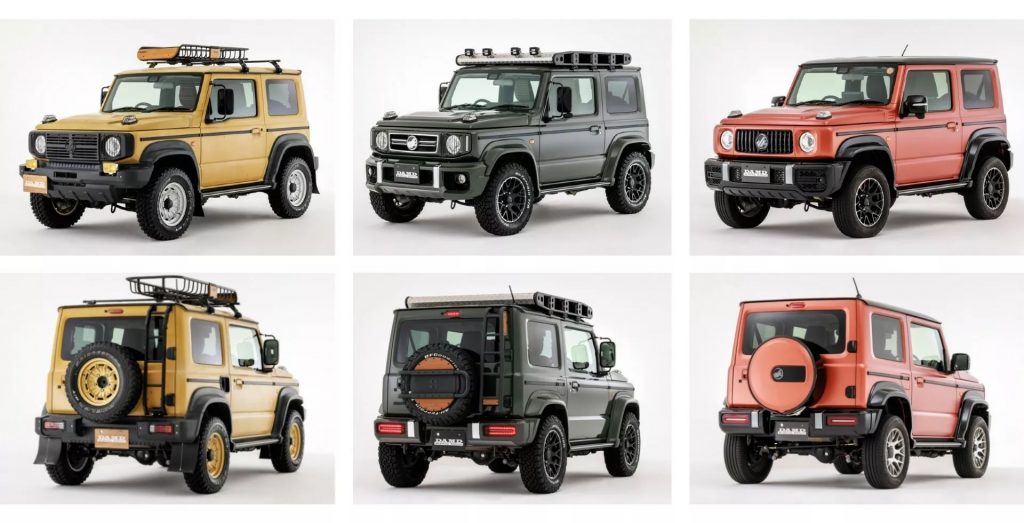 All these vehicles featuring an impressive Baby G-Class conversion were initially released in 2019. They are highlighted by their new body kits replicating the different generations of the iconic G-Wagens over the years.
Traditional
The Traditional version of the Jimny Baby G-Class features a chic yellow paint job, maintaining the G-Wagen's original aesthetic appeal. It has unpainted plastic components including fender extensions, headlight surrounds, stylish mirror caps, and a revised front grille.
These are further complemented by a set of retro wheels paired with yellow lights integrated on the front bumper and sleeker Mercedes-style taillights. Meanwhile, a tiny ladder at the back provides access to a roof-mounted tray.
Aventura
The Aventura comes with a green paint finish, and it bears more resemblance to the Benz variation of the last-gen G-Class. It copies the iconic German auto with its artificial intakes, metal highlights on the bumper, body-colored add-ons, and LED tail lights.
The tuner adds its own mark in the form of a rugged spare wheel mount and a set of BBS-style black alloy wheels. Moreover, it has an expansive roof rack equipped with extra illumination fixtures.
Advance
Finally, there's the Advance in its signature orange finish. This one mimics the AMG version of the preset G-Class. It is equipped with a Panamericana front grille design with vertical slats, contrasting lines on the sides, extended wheel arches, and new running boards.
On the other hand, the two-tone treatment with a black finish on the body kit and roof adds a sporty contrast making this one stand out from the rest due to its prioritization of a more adventurous flair.