Giancarlo Perlas
February 24, 2023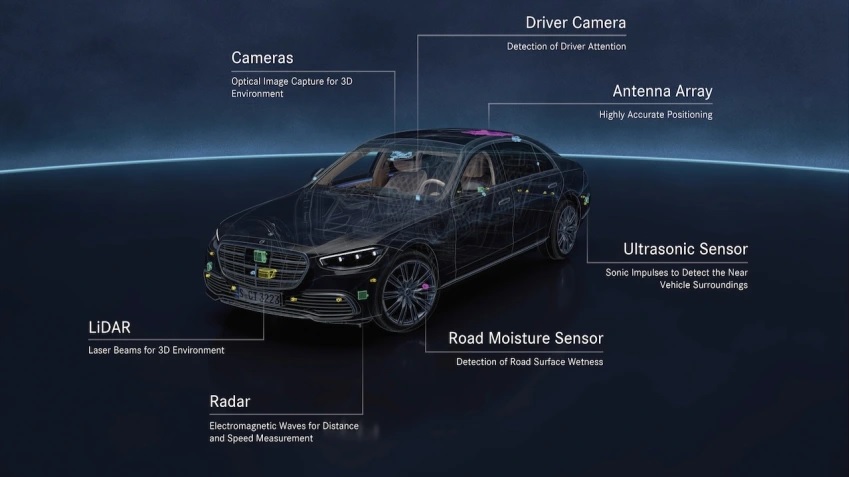 Luminar has inked a renewed deal with Mercedes-Benz to expand the application of its LiDAR technology into a broad range of vehicles bearing the three-pointed star logo.
Highlights of the Luminar and Mercedes Expanded LiDAR Deal
According to CNBC, Luminar announced the expansion of its agreement with Mercedes on Wednesday. Both companies are looking to implement better LiDAR tech in a wide range of Mercedes vehicles beginning in 2025.
The move will allow the next version of Luminar's Iris LiDAR into the partially and fully automated vehicles of the German brand. Under this new system, drivers will be allowed to use the hands-free automated driving features of their Mercedes up to 81 mph. Furthermore, the operation of the advanced driver assist system (ADAS) of Mercedes vehicles will be enhanced in urban settings via the Iris LiDAR system.
The specifics of the renewed agreement, particularly the exact figures involved were not disclosed by both companies. However, Luminar said that it's a "multibillion dollar" deal.
Luminar is scheduled to officially unveil the Iris version of its LiDAR tech this coming Tuesday. More information will be released about the system by then.
LiDAR Tech at a Glance
LiDAR stands for "Light Detection and Ranging" or "Laser Imaging Detection and Ranging". Without going too much into technicalities, the system uses pulsating laser technology and onboard sensors to determine the distance of the scanner to objects. This will be used to generate 3D laser scan, and then, render imaging of the environment and obstacles to serve as input for the car's ADAS.