Giancarlo Perlas
February 23, 2023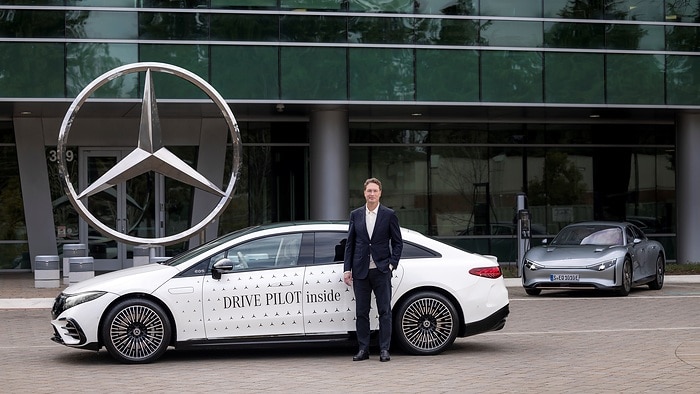 Mercedes-Benz recently announced the ongoing development of its operating system called the "MB.OS". The new tech is scheduled to be rolled out in the middle of the decade, and it will be integrated with the upcoming Mercedes Modular Architecture (MMA) vehicle platform.
MB.OS is designed in-house by the German luxury carmaker to enable the following:
Full control of customer relationship
Keep the privacy of its users
Ensure the seamless integration of its system with its vehicles
Key Features
MB.OS features a purpose-built chip-to-cloud architecture. This governs all the components of the vehicles, including those that have to do with the car's autonomous driving tech, infotainment system, comfort elements, driving dynamics, and charging.
The upcoming Mercedes operating system is designed to integrate seamlessly with the three-pointed star marque's vehicle hardware and other systems to provide a more personalized and intuitive experience for users. This includes features that are expected to harmonize with the already existing capabilities of MBUX. Then, by analyzing data from various sensors and cameras in the car, it can offer personalized recommendations for its driving programs plus other features based on the driver's behavior and driving style.
MB.OS also supports a range of advanced driver assistance systems (ADAS) present in Mercedes vehicles, which can help drivers stay safe on the road. These include features like adaptive cruise control, lane-keeping assist, and blind-spot monitoring, among others, which use data from the car's sensors to aid in preventing accidents and improve driving comfort.
In addition, the MB.OS is highly customizable, allowing drivers and passengers to tailor the system to their individual preferences and needs. This includes the ability to change the layout of the infotainment system, adjust the settings for the ADAS features, and choose from a range of different themes for its interior.
MB.OS and Partner Technologies
Mercedes is partnering with leading technology companies like Nvidia, Google, and Luminar to bring even more advanced elements to the MB.OS. It will incorporate Nvidia's DRIVE platform, which provides advanced AI processing capabilities for autonomous driving and other ADAS features. Likewise, MB.OS will integrate with Google car tech that provides access to the Google Assistant, Maps, Cloud, and a range of other connected services to offer a better navigational experience for drivers. Furthermore, Luminar's Light Detection and Ranging (LiDAR) sensors can greatly aid vehicles in mapping out their surroundings.
Conclusion
Overall, the MB.OS is a highly advanced operating system that promises to provide a seamless and intuitive experience for drivers and passengers alike. With its plethora of features that enhance vehicle functionality and operation, it sets a new standard for in-car technology and promises to be a key differentiator for Mercedes in the highly competitive automotive industry of the digital age.