Giancarlo Perlas
August 10, 2022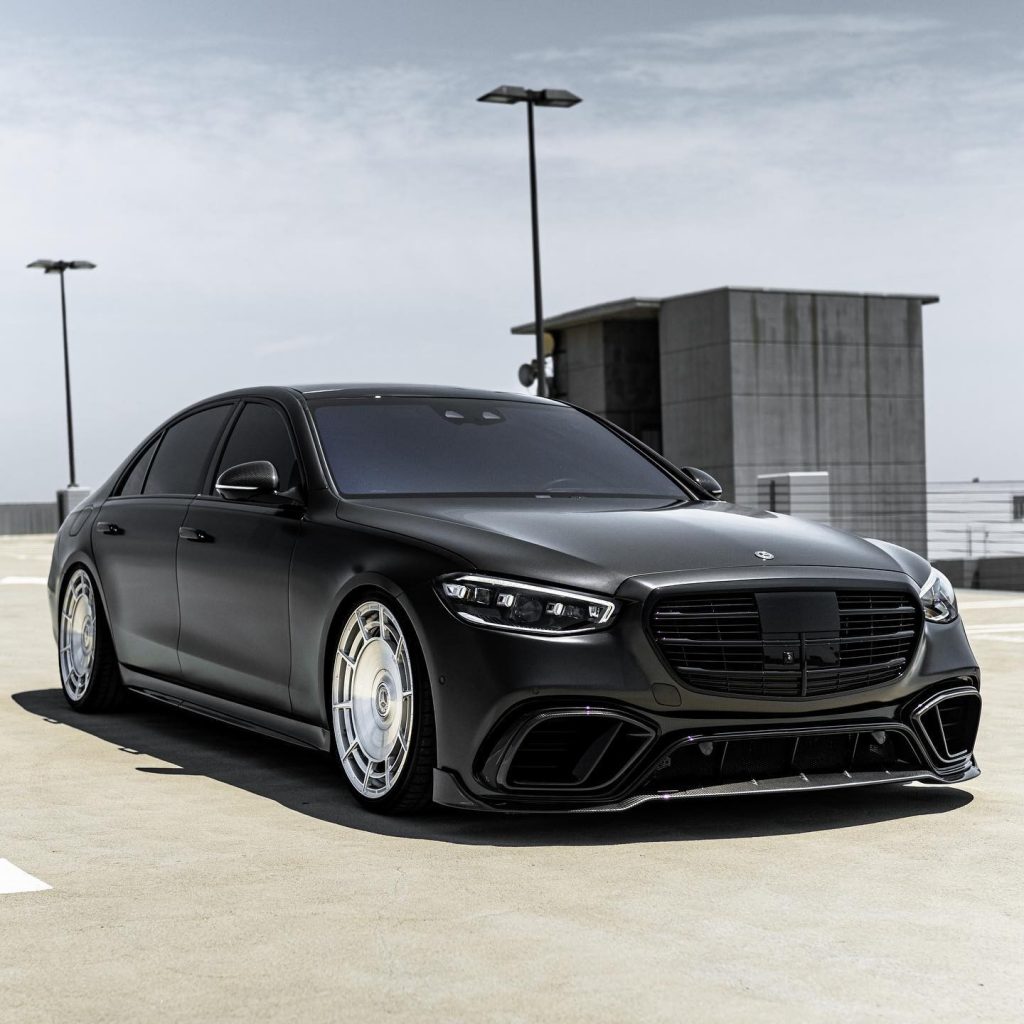 The Mercedes-Benz S-Class is already a standout as it is. And sometimes, giving it a custom look either makes it or breaks it. Unfortunately, many tuners often head out for the latter, especially if the modifications are deemed too excessive and not done in a tasteful manner. That's not the case with this one though.
Recently, the platinum_group on Instagram shared their new project based on the 2022 Mercedes-Benz S580. It features an all-dark, sinister-looking body kit that includes a black satin finish with matching heavily-tinted windows. The mods also include the custom front grille, front lip spoiler, huge air intakes on the front bumpers, side skirts, subtle duck-tail spoiler at the back, and rear diffuser. The add-ons are primarily made of carbon fiber, which means they do not add much to the weight of the luxury car. In addition, it is fitted with quadruple exhaust ports typically found on the AMG version of the S-Class.
Lastly, the luxury sedan is equipped with 22-inch wheels with a silver finish and wrapped in Michelin sport tires. Its suspension appears to have been modified to better accommodate the larger wheels, too.
There's no mention as to whether or not the car features engine upgrades. However, it is interesting to note that the current S580 is already packing 496 hp and 516 lb-ft of torque coming from its 4.0-liter twin-turbo V8 engine with a mild-hybrid setup. With the help of a nine-speed automatic transmission and all-wheel-drive system, it can go from 0 to 60 mph in just 4.4 seconds and capped at a max speed of 130 mph or around 155 mph without the limiter.