Giancarlo Perlas
August 11, 2022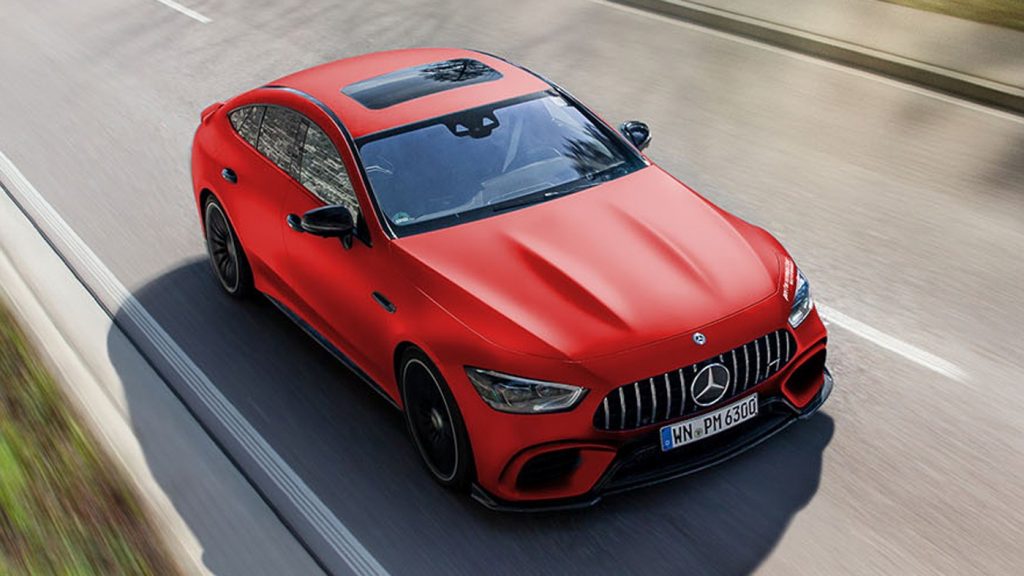 A little over three years ago, the mechanics of PerformMaster dipped their hands on the Mercedes-AMG GT 63 S 4-Door Coupe to massage its output to 730 hp. That's 10 hp more than the Mercedes-AMG GT Black Series released just last year. Now, they're at it again, and this time, they have surpassed their previous work with a more powerful tuning kit for the car.
This AMG GT 63 S 4-Door here may be sporting the color of love but there's certainly no love lost when it goes toe-to-toe with other sports cars on the road or on track. To date, the AMG GT 63 S remains the fastest four-door production car to make a lap in Nurburgring, and that's thanks to its 4.0-liter twin-turbo V8 engine capable of 630 hp and 664 lb-ft of torque. With PerformMaster's new tuning package, those numbers are up by 178 hp and 125 lb-ft. The result is a whopping total of 808 hp and 789 lb-ft of torque that puts the new AMG GT Black Series to shame.
The power upgrade shaves the original 0 to 62 mph run of the four-door AMG GT 63 S by a fraction of a second, too. Now, it can achieve that feat in only 2.8 seconds, which equals the acceleration time of the new Mercedes-AMG One hypercar. Meanwhile, its factory-set limiter is eased up a bit to bring in 16 mph more in its top speed and deliver 211 mph overall when the pedal hits the metal.