Giancarlo Perlas
June 6, 2022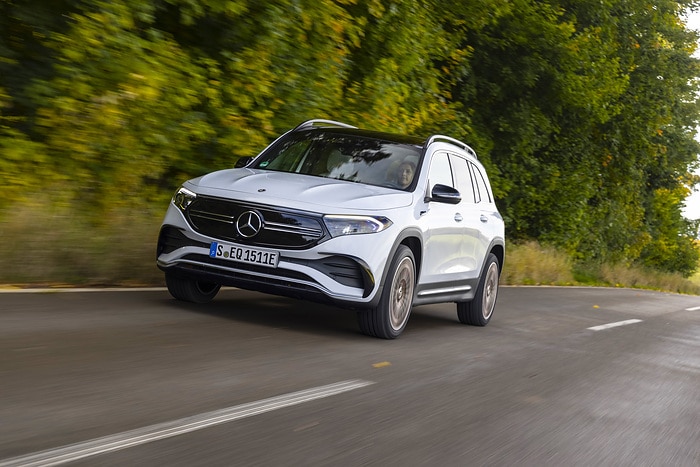 Another SUV bearing the three-pointed star mark is heading to the US. Recently, the new Mercedes-Benz EQB unveiled last year was confirmed to arrive in American dealerships with a price tag starting at $54,500.
The EQB is the EV equivalent of the Mercedes-Benz GLB. The two share a chassis so it's no surprise that they look almost alike. One of the glaring differences between them is on the front radiator grille since the electric motor of the EQB obviously doesn't need one. The rest are just some aesthetic changes just so people could tell them apart. One of which is their set of wheels where the EV has more spokes than its fuel-fed sibling.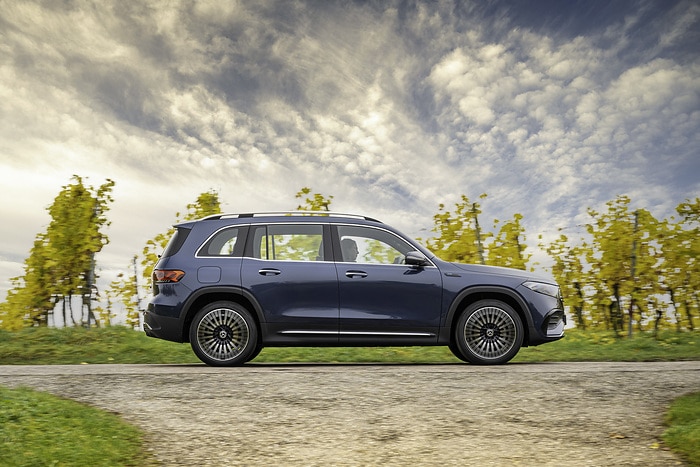 Like the GLB, the $54,500 EQB is highlighted by its optional seven-seating capacity, thanks to its optional third-row seats. The base model, the EQB 300 4MATIC, comes with an electric motor powered by a 66.5 kWh lithium-ion battery and is capable of achieving 225 hp and 288 lb-ft of torque. The EV is estimated to go from 0 to 62 mph in 8 seconds and tops at 99.4 mph.
Meanwhile, the $58,050 EQB 350 raises the bar with its dual-motor setup with 288 hp and 324 lb-ft of torque. The numbers are good for a 0 to 62 mph sprint of 6.9 seconds.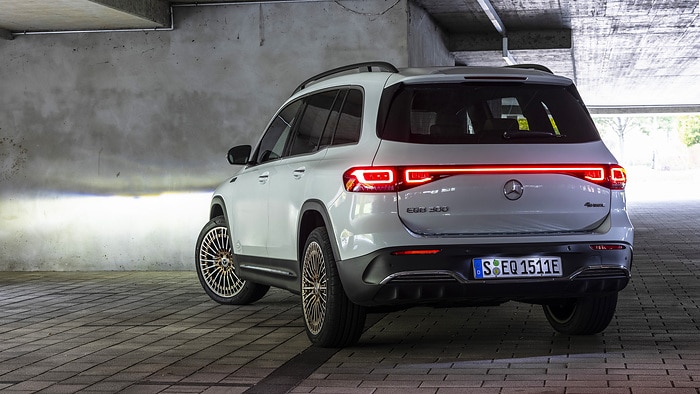 The electric range of the EV is not yet available as of writing but the more generous WLTP test cycle of its European version gave the dual-motor variant of the auto a 260-mile rating.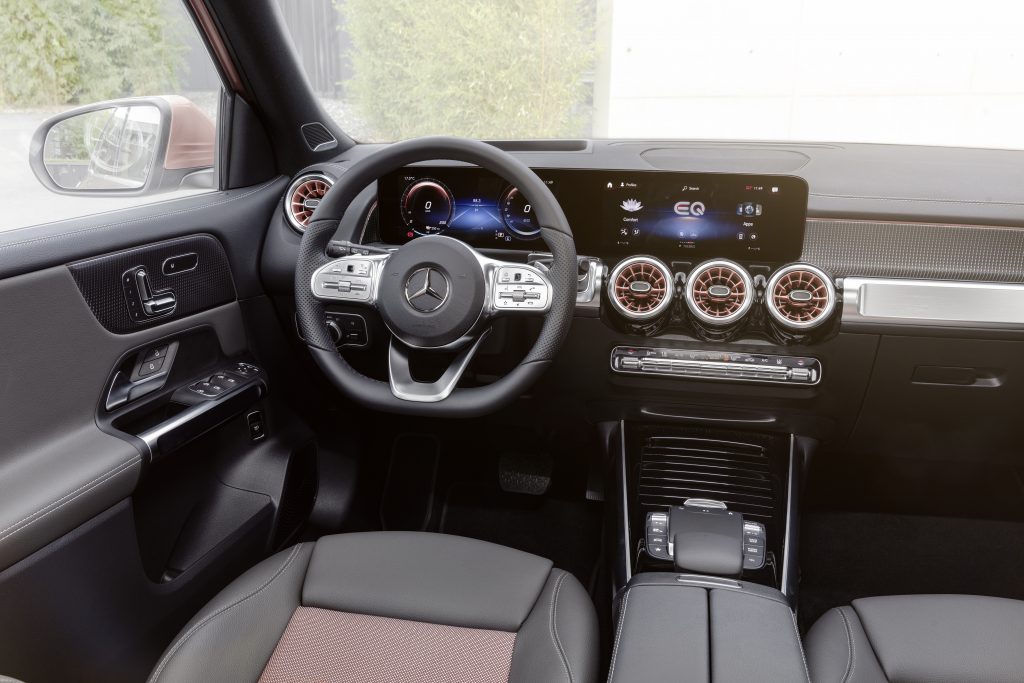 The EQB comes with all the bells and whistles offered by Mercedes like the MBUX infotainment system, driver assist systems, 10.25-inch Digital Instrument Cluster, and 10.25-inch Touchscreen Multimedia Display, among others. Buyers can choose between two trims for the EQB 300 and EQB 350, namely the Exclusive and Pinnacle trims.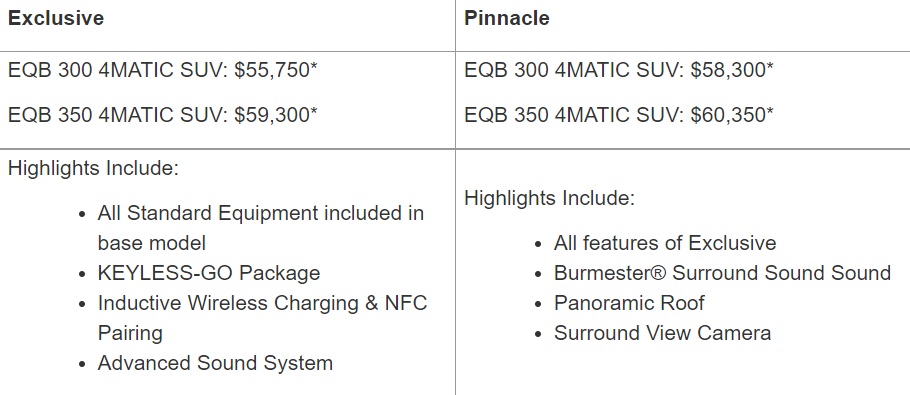 The EQB is set to go on sale in the US this summer. A delivery charge of $1,050 is added to the prices indicated here.