Giancarlo Perlas
November 16, 2021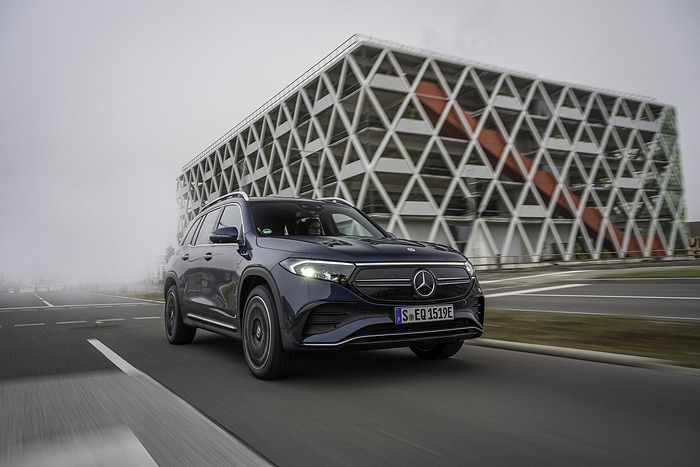 More details about the new Mercedes-Benz EQB were finally released. The three-pointed star marque also confirmed the arrival of the electric compact SUV in European dealerships next year.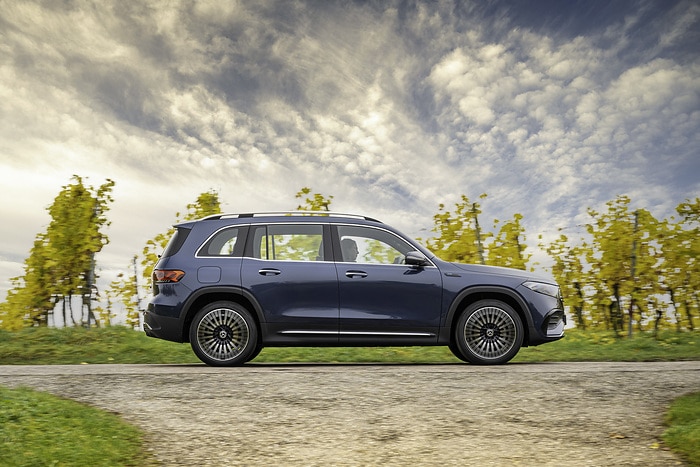 The new electric SUV follows the nomenclature under Mercedes' EQ sub-brand. As its name indicates, the auto is the full-electric sibling of the gasoline-fed GLB. That means the EQB follows the maximum seven-seating capacity of its counterpart too. However, it should be noted that the electric SUV only comes with five seats as standard, and the third-row seats are optional.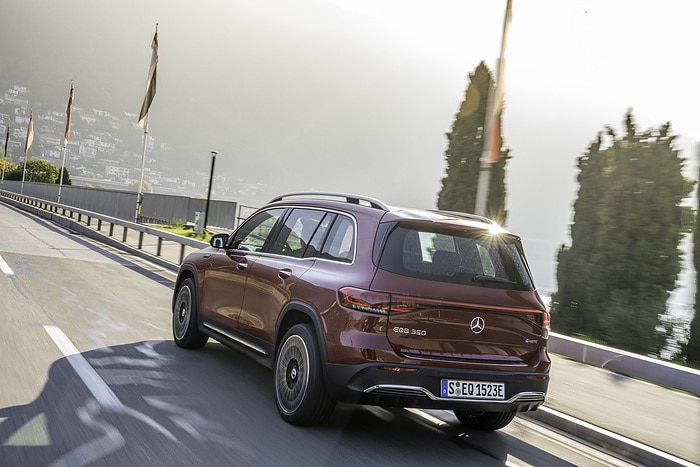 Despite the close relationship of the GLB and the EQB, the latter distances itself from its fuel-fed relative with its more aerodynamic body. It features narrow headlamps integrated into its faux front grille, larger air intakes flanking the front bumper, a more compact-looking rear outline, a thin light bar mounted on the rear hatch bridging the taillights, and of course, the lack of tailpipes because it doesn't need one. On the other hand, the interior design of the two is almost alike, except for the EV's new rose gold accents on the rims of its air vents.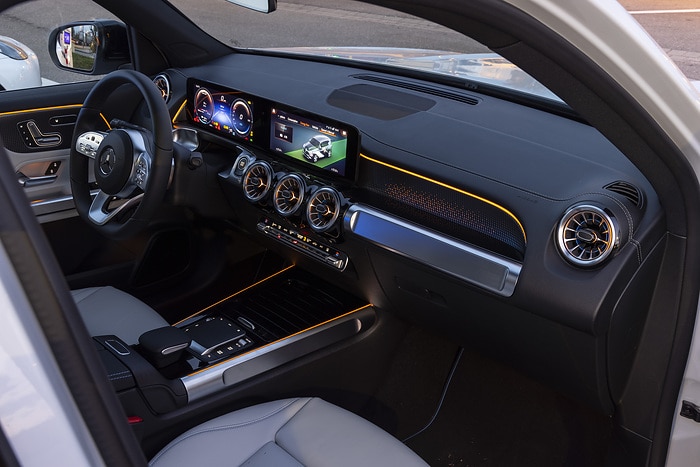 For now, the available trims of the EV are the EQB 300 and EQB 350. Both models are offered with a 4MATIC four-wheel-drive system wherein the main drive motor of each is located in front while the electric axles propel the rear wheels when needed.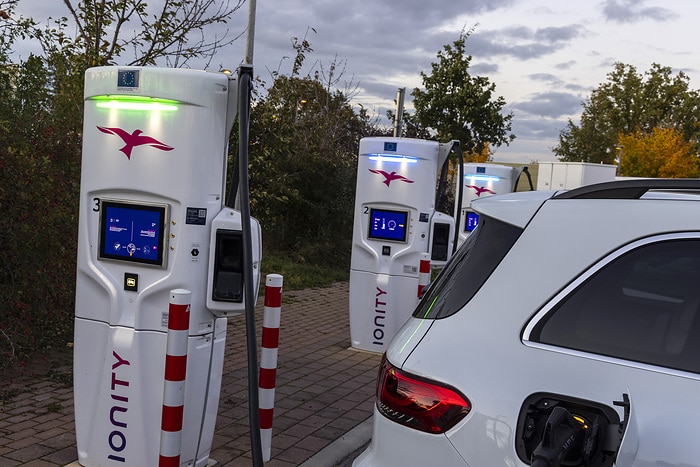 The EQB 300 4MATIC produces 168 kW (225 hp) and the EQB 350 is capable of up to 215 kW (288 hp). The former can go from 0 to 100 km/h (0-62 mph) in 8 seconds and the latter can do just that in 6.2 seconds.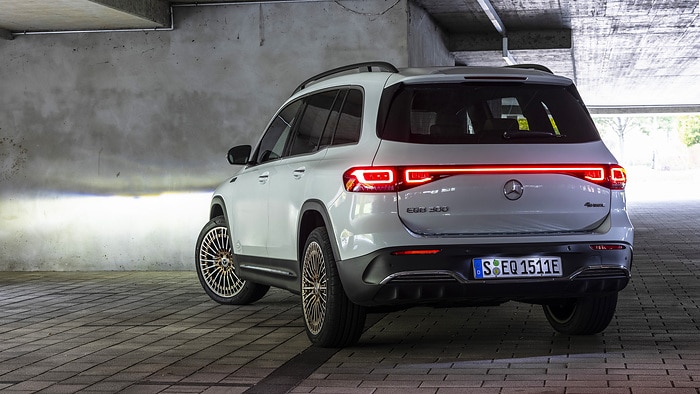 The new EQB packs a 66.5 kW battery that allows it to cover up to 419 km (260 miles) in full charge. The electric range can be maximized thru the energy-recuperation and ECO Assist modes of the EV. The energy unit can go from 10 to 80 percent at a 100 kW charging station in 32 minutes.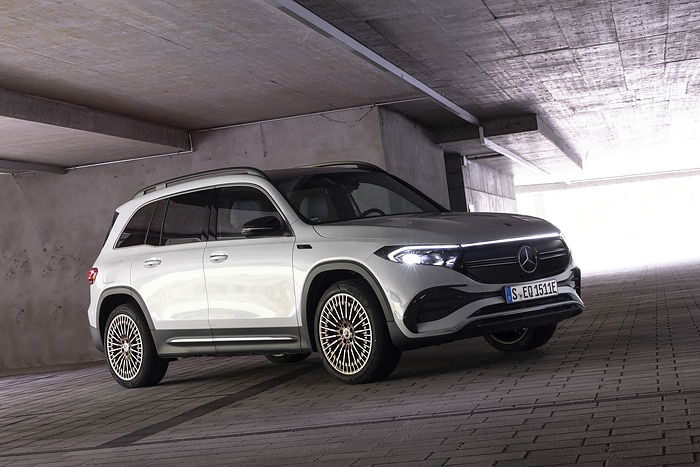 Buyers of the auto can enjoy a free year of charging at stations via the Mercedes Me network. Future plans for the electric SUV include the launch of front-wheel-drive models.
The Mercedes-Benz EQB is assembled at the Kecskemet, Hungary, and in Beijing, China. Among its rivals in the market are the Volvo XC40 Recharge, Audi Q4 e-Tron, Genesis GV60, Volkswagen ID4, and the upcoming BMW iX1.