Giancarlo Perlas
June 26, 2022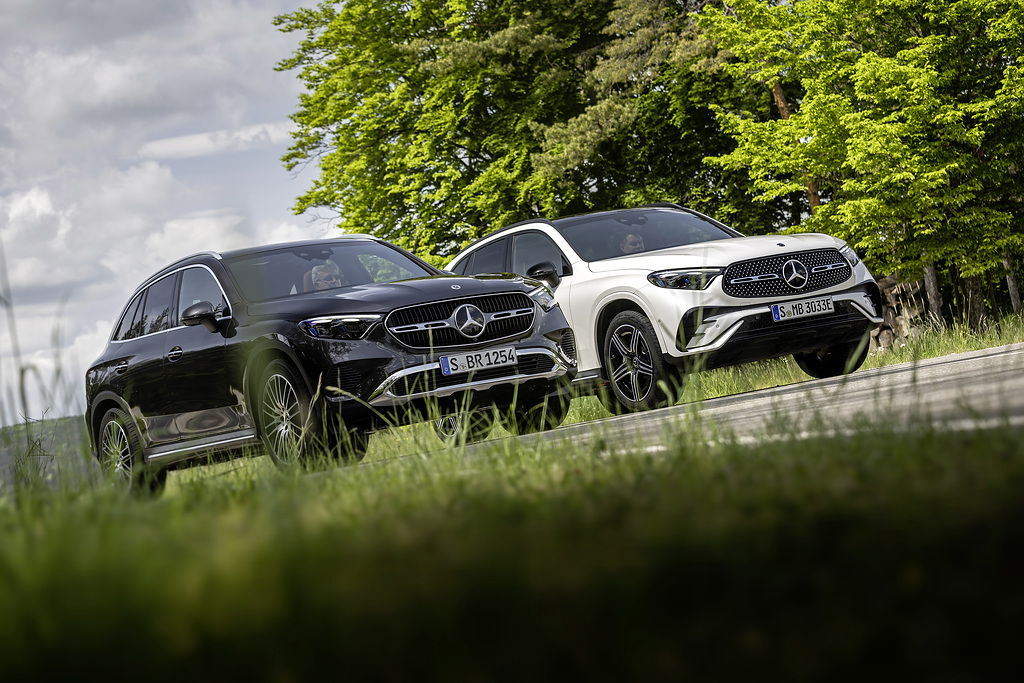 A new generation of the Mercedes-Benz GLC was just released early this month following up its success as the best-selling vehicle of the three-pointed star brand. The new model of the SUV features a lot of performance and cosmetic overhaul compared to the outgoing model.
Among the notable changes in its look include the more refined surfaces on its exterior with subtler body lines, new light designs, and a larger body overall. There are six versions of the vehicle available for European buyers while US buyers will just have to contend with two.
In the US, the GLC 300 RWD and AWD are the only available options and it is not yet clear whether or not it is getting the GLC 400e plug-in hybrid variant. However, buyers can further customize their rides with the AMG Line package to make them stand out from the standard or Avant Garde version.
With that, the video here explores what you stand to get when you go for the GLC fitted with the AMG Line package. The AMG Line GLC here is side-by-side with the standard version to give viewers a better way of comparing the two.
In a nutshell, the AMG Line Mercedes-Benz GLC is highlighted by its scattered star pattern on the front radiator grille, wheel fender liners, upsized the wheels from the standard 18 inches to 20 inches, and AMG-specific trims on the interior.
For power, the GLC is equipped with a 2.0-liter mild-hybrid inline-four. The unit produces 258 hp and 295 lb-ft of torque with an EQ boost of 23 hp and 148 lb-ft from the get-go. The output is managed via a nine-speed automatic transmission going to either the rear-wheel or all-wheel-drive system. That's good for 6.2 seconds acceleration time from 0 to 60 mph and a top speed of 130 mph.