Giancarlo Perlas
December 12, 2021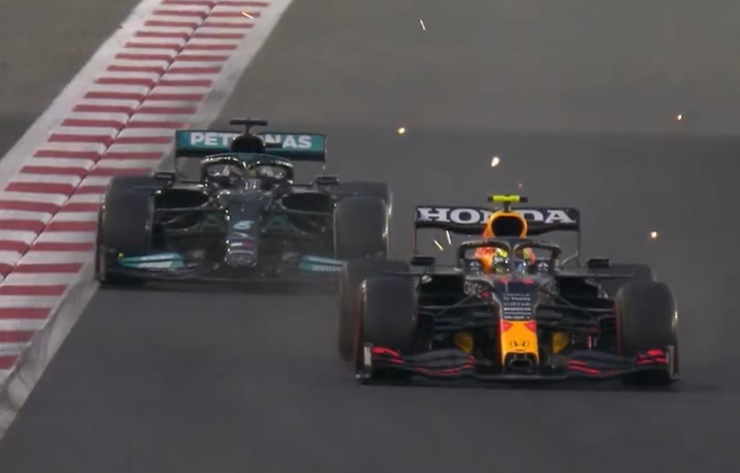 With the small gap between the overall scores of Mercedes AMG Petronas driver Lewis Hamilton and Red Bull driver Max Verstappen in the 2021 season, the Abu Grand Prix was expected by fans as the ultimate showdown that would determine the eventual Formula 1 Drivers' Champion.
Although we were rooting for "Hammy" again, the victory of "Mad Max" came as a breath of fresh air in the sport dominated by Mercedes in the hybrid era. It was only unfortunate though that his first world championship came under controversial circumstances, which made the ending of this season rather anti-climactic.
The first lap started intense as Verstappen and Hamilton raced head-to-head with the former overtaking at Turn 6. The 36-year-old Briton cut the corner at the chicane to retain the lead, which made his 24-year-old Dutch rival complain about it on the radio but was later ignored by stewards. From 38 to 52, all seemed lost for the Red Bull driver as Mercedes widened their gap until Williams' Nicholas Latifi crashed, which forced the deployment of the safety car.
The incident turned the tides in favor of Verstappen as the safety car significantly reduced the space between the title contenders and he was able to switch to soft tires. On the other hand, Hamilton was nursing his old medium tires, which was still acceptable at that rate, so that he won't have to give up his position. The former champ's decision would cost him dearly though.
Initially, F1 race director Michael Masi said lapped cars would not be allowed to overtake the safety car. At that pace, there were five cars between Hamilton as the leader and Verstappen. That would have spelled the 8th championship for the Briton, but in a controversial fashion, race control reversed their instruction to allow lapped cars to overtake. The move closed the space between the title contenders going to a one-lap shootout at the final leg of the race.
As a result, Hamilton who was struggling under his older tires was overwhelmed by Verstappen with fresher tires going to the checkered flag. Mercedes lodged two complaints based on Articles 48.8 and 48.12 of the sporting organization in the aftermath, questioning Masi's directions but was dismissed.
Following the ruling, Hamilton finished second in Abu Dhabi making him second in the Drivers' Standings this year behind the new champ, Verstappen.