Giancarlo Perlas
December 10, 2021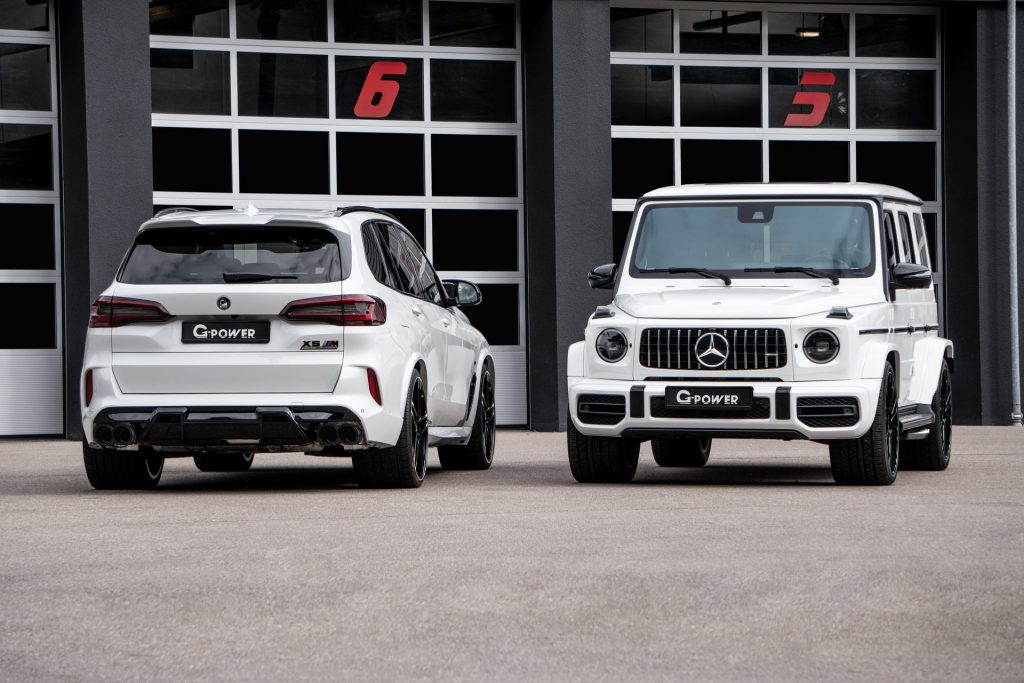 On their own, the BMW X5 M Competition and Mercedes-AMG G63 are packing a lot of power under their hood. Seeing some room for further improvement in the SUVs from rivaling brands, G-Power injected a couple of upgrades for them to bring their output up while giving them a fresher look with their new set of wheels.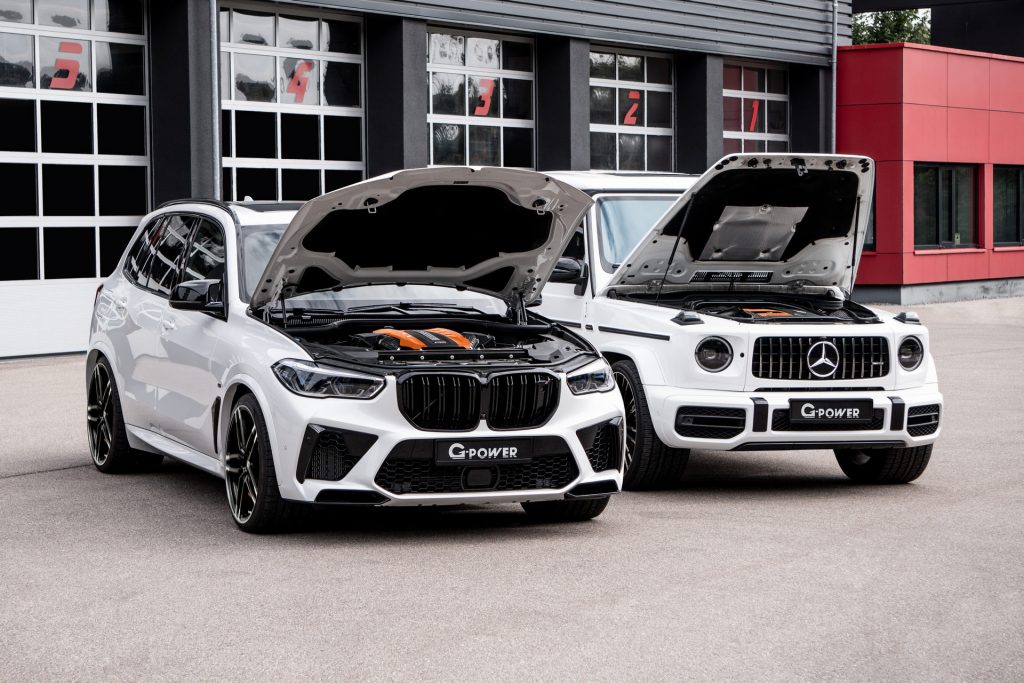 The tuning package named GX5M for the X5 M and GP 63 Bi-Turbo for the G 63 AMG offers three selection of tuning upgrades, which are as follows:
1st Stage
The GP-700 kit turns the 4.4-liter twin-turbo V8 of the Bimmer and the 4.0-liter twin-turbo V6 of the Merc into 700 hp. The X5 M takes 627 lb-ft of torque while the AMG G63 gets 700 lb-ft of torque from the tune-up.
2nd Stage
The GP-750 software lets each SUV deliver 750 hp. The BMW's torque is amped to 664 lb-ft while the Merc is raised to 737 lb-ft of torque. The performance kit comes with new sport downpipes for both SUVs. Meanwhile, the G-Class' top speed limiter is also unlocked with the package.
3rd Stage
As its name says, the GP-800 kit boosts the X5 M and AMG G63's outputs to 800 hp. The BMW packs 700 lb-ft of torque while the G63 can bring out 774 lb-ft of torque from it. The gains are unleashed through new turbochargers, and it is complemented with a GP-Deeptone exhaust system with adjustable valves.
Add-Ons
The performance upgrades for the BMW X5 M Competition and Mercedes-AMG G63 SUVs can be partnered with G-Power's signature 23×11-inch Hurricane RS and Hurricane RR forged wheels to complete their sportier looks.