Giancarlo Perlas
November 29, 2021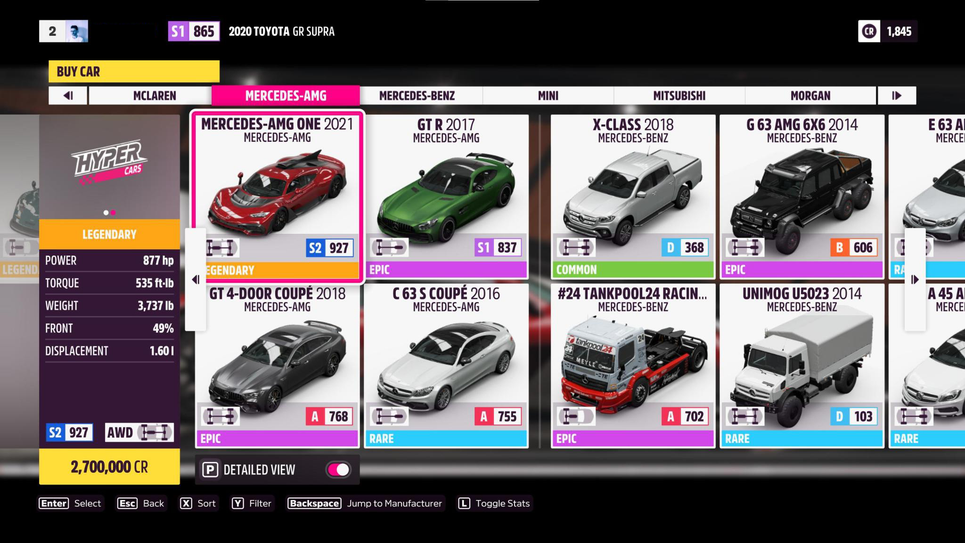 Forza Horizon 5, also known as FH5, always comes out with a bang. As car lovers and gamers, this is really one of the big titles we are looking to play on our consoles and PCs. Another reason why we have been keeping a closer look at this is the inclusion of the elusive Mercedes-AMG One.
As we await more official announcements or inside info on the AMG One, the only way to enjoy this very expensive hypercar, for now, is through FH5 set across the vast road networks of Mexico, which is an emerging major player in gaming tourism alongside the other famous popular igaming venues in the world right now, which you can see here.
What makes Forza 5 such a hit with both casual and hardcore gamers is its almost realistic cars and driving physics. The developers of the game certainly take a huge amount of time in research of the vehicles featured in the game to ensure that they reflect the actual numbers in the power and weight. These help in the performance of the autos within the racing simulator.
As for the AMG One, it was initially hinted by Mercedes that the Formula 1 Silver Arrows-based hypercar will get somewhere between 1,000 and 1,100 horsepower. Meanwhile, its weight was suggested to be around 2,866 and 3,086 pounds. Those figures allow it to reach a top speed of over 218 hp.
In Forza 5, scrolling over the in-game specs of the AMG One reveals numbers less than its promised power and weight a lot more than its earlier press releases. As shown in the screenshot above, the car only has 877 hp (654 kW) and 535 ft-lb (725 Nm) of torque. While those digits are still impressive, it puts it just 37 hp above the Dodge Challenger. As for its weight, it's pegged at 3,737 lbs, which is heavier than a Toyota Camry.
Those are definitely way off our expectations and may tick off some of the people who bought in the hype of the car years ago. There's a little probability that Merc may be holding out information about the car at the moment or the figures might only reflect the current development phase of the hypercar, too, but only time will tell. On the other hand, the engine displacement matched the same 1.6-liter unit sourced from the AMG's F1 car, and the price indicated CR or in-game credits are spot-on at 2.7 million which reflects its US dollar equivalent.