Giancarlo Perlas
September 27, 2021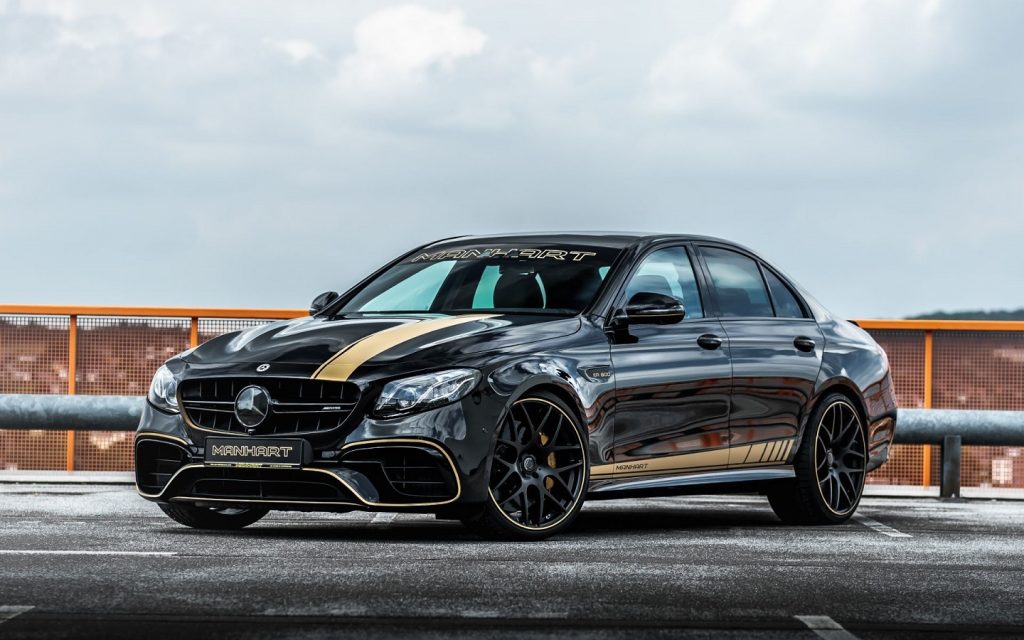 If you are not happy with the power that your Mercedes-AMG E63 S offers, Manhart has you covered. The new package of German aftermarket tuner boosts the output of the sedan to supercar levels at nearly 800 hp, and it also provides some sporty aesthetics into it for a good measure.
The Manhart ER 800 is available for the pre-facelifted and facelifted versions of the AMG E-Class. The tuning package takes the power of the car's 4.0-liter twin-turbo V8 from an already mind-blowing 603 hp and 627 lb-ft of torque to an explosive 798 hp and 789 lb-ft of torque.
The power-up is achieved by an ECU upgrade. Then the vehicle's turbos, air intake system, and downpipes are replaced. All these can be had at €22,630.
Putting another €8,500 gets you a high-end exhaust system. Meanwhile, the downpipes and tailpipes cost an additional €2,900 and €700, respectively. Carbon and ceramic materials are available for the latter.
The optional cosmetic kit for the body includes custom forged wheels worth €8,200, decals priced at €999, and suspension lowering modification for the stock air-ride suspension costing €355. A new front grille featuring a single horizontal louver on top of inward-oriented vertical slats is also fitted to give the AMG E63 a more unique look.
Lastly, Manhart pimps up the interior of the high-performance E-Class with its signature floor mats worth €178, and LED-dotted ceiling costing €1,990.
Overall, that's €46,452 ($54,324.45 in current exchange rates) on top of the Mercedes-AMG E63 S starting price of €91,375 in Europe ($107,500 in the US).