Giancarlo Perlas
July 21, 2021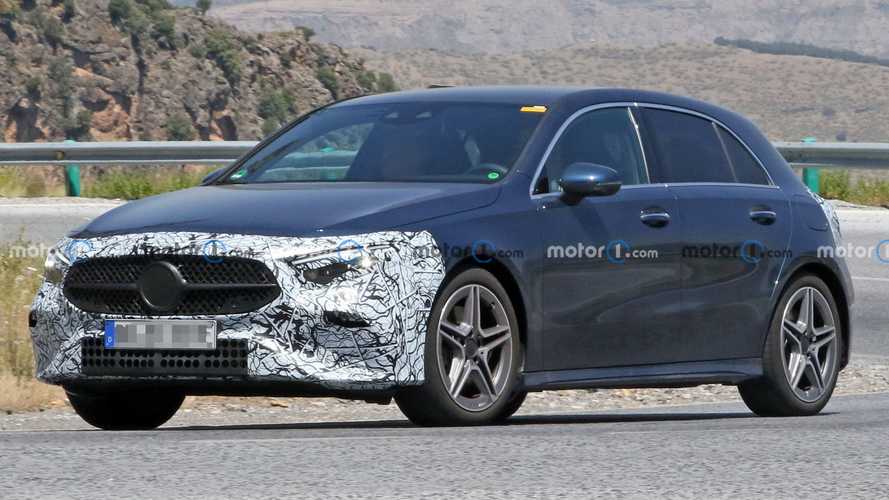 Just three years after the arrival of the fourth-generation Mercedes-Benz A-Class, it looks like the luxury hatchback is already getting a mid-cycle refresh. The prototype for the facelifted model was recently spied while undergoing testing in Germany.
The spy shots taken by Motor1 show the A-Class with its front fascia, rear bumper, and center of its rear cargo door covered in camouflage. Normally, the hidden parts point out the areas that will receive updates.
With that, the facelifted A-Class will likely get the thinner headlamps and taillights found in the C-Class wagon. Even the bumpers will probably get sportier styling with larger vents in front. Expect some tweaks in the interior of the hatch as well that will mirror the elements found in its wagon sibling.
Meanwhile, a closer examination reveals that the test vehicle lacks an exhaust pipe. It means we are looking at the PHEV version of the car.
Rumors also suggest that the powertrain of the A-Class will get major updates. They say that the three-pointed star marquee will ditch its Renault 2.0-liter petrol inline-four engine in favor of the four-cylinder units that Mercedes and Geely are co-developing in China. The engines will be offered in 1.5-liter and larger 2.0-liter guises. The larger product will possibly bring in more horsepower for the hatch.
There's no information about the official debut of the facelifted Mercedes-Benz A-Class yet. However, it is estimated to arrive before the year ends with a 2022 model-year badge. As of now, only the sedan variant of the A-Class is offered in the U.S. but there are reports claiming that the PHEV will reach the country too.