Giancarlo Perlas
June 3, 2021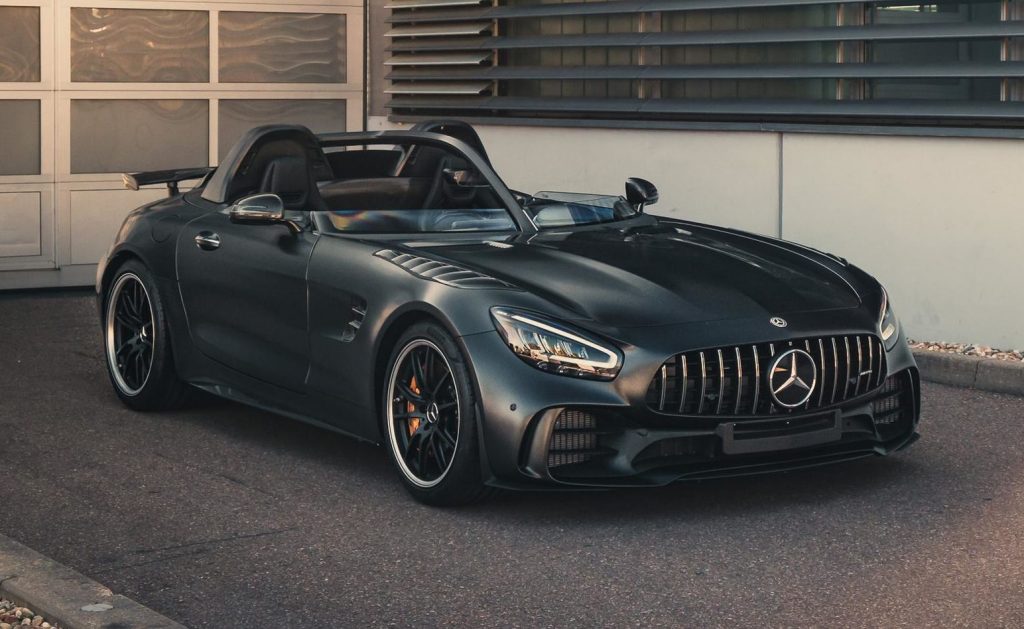 The Mercedes-AMG GT Roadster is just the right sports car for people who love fast cars and open-air driving. However, Roland Bussink thinks that there are more potentials to be unlocked from it. So he made the Bussink GT R SpeedLegend out of it.
Bussink has been a staple in the amusement industry and a popular maker of Ferris wheels for more than two decades already. He is also known for his passion for Mercedes and Maybach cars, and a member of the three-pointed star brand's "Circle of Excellence" club. One of his notable creations was the Rote Sau AMG GT RS showcased at the Gumball event in 2018.
Bussink's concept about the GT R SpeedLegend came about more than a year ago. It was inspired by his admiration for the Mercedes-Benz SLR Stirling Moss and Mercedes F1 race cars. To turn his idea into a reality, he turned to a company known for making DTM cars back in the day, the HWA AG.
The specialist used the standard Mercedes-AMG GT Roadster as a base car for the project. From there, it copied the SLR's lack of windshield and lack A-pillar. Then the tuner used carbon fiber extensively to reduce the weight of the vehicle. Next, taking a page from the halo of F1 cars, the designer placed a "Y" bespoke Speedbow at the cockpit complete with sensors and LED at the base as a safety measure. Lastly, the 4.0-liter twin-turbo V8 of the auto is boosted to 850 hp.
Only 5 Bussink GT R SpeedLegend will be made, which makes it very rare, and all have been sold out already.