Giancarlo Perlas
April 12, 2021
The Mercedes-Benz Sprinter may not be enjoying the same level of fanfare as the luxury cars and SUVs of its maker, but over the years, it has carved its own niche within the three-pointed star brand as a very versatile vehicle.
The first Sprinter dates back to 1995, which makes it 25 years old already. We have seen it turned into a mobile office, motorhome, party van, golf van and rescue vehicle, among others. Recently, Poland-based car designer, Kegger, unleashed its latest creation based on the Mercedes van.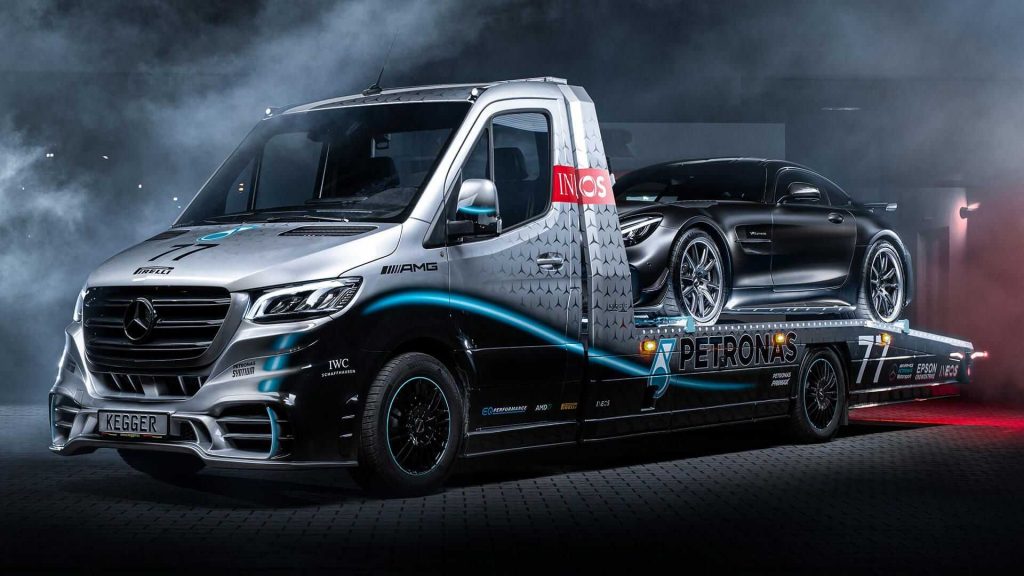 Called the "Sprinter Petronas Edition", the van was transformed into a stylish recovery truck complete with Formula One vibes. It features a blacked-out triple louver front grille, aggressive front bumper with large air intakes, front spoiler, truck bed for towing race cars, two-tone livery with AMG decals, and 18-inch black alloy wheels with turquoise rims.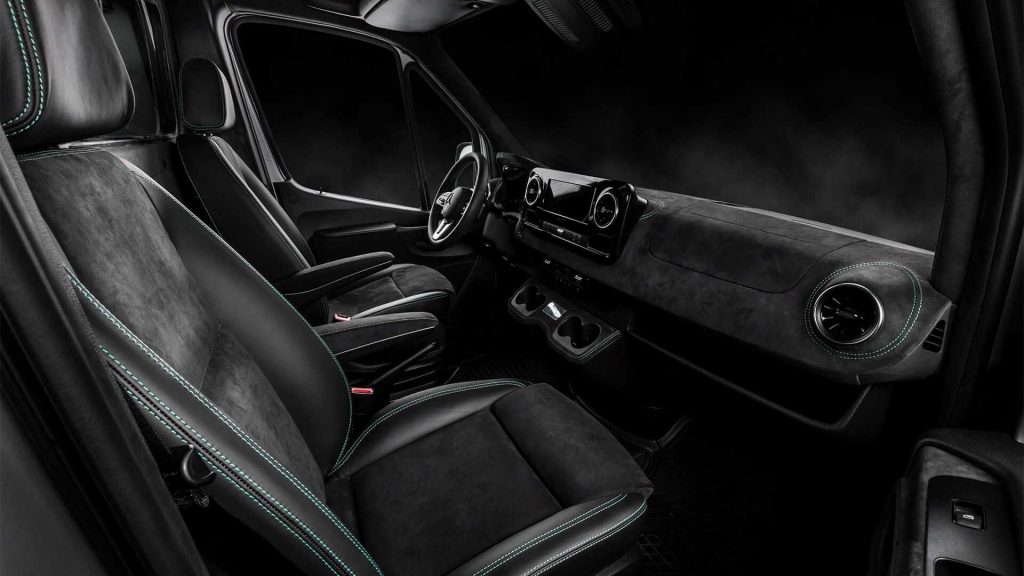 Meanwhile, the interior is lined with black leather and Alcantara. Then a high-end audio system is integrated within as well as a special 25th-anniversary badge.
Lastly, the truck is powered by a 3.0-liter turbocharged six-cylinder diesel engine. It produces up to 190 hp and 325 lb-ft of torque. All that power is distributed via a seven-speed automatic transmission and directed towards the rear axle.
Kegger plans to produce only 25 Mercedes-Benz Sprinter Petronas Edition trucks. The price of the unit starts at €125,000. You can check out the configurator of the unit here to get more ideas about its various options with their corresponding prices.