Giancarlo Perlas
April 13, 2021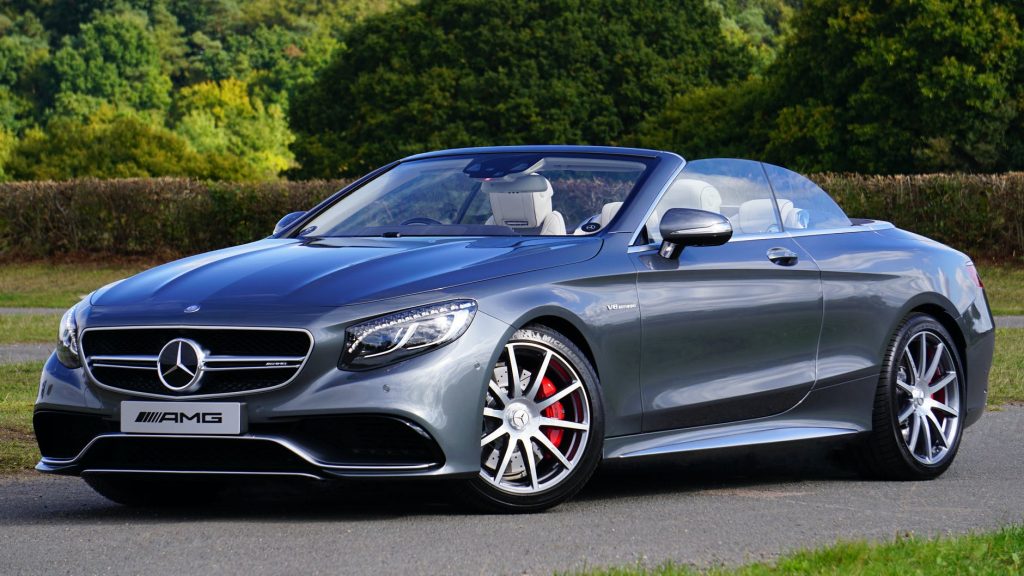 Picking out a car can be a challenging task. Trying to decide what vehicle suits your needs best is like trying to find a needle in a haystack. There are truly so many options. Ford, Chevrolet, Acura, Hyundai, Bentley, Jaguar, Dodge, on and on the list can go.
Still, when you go out to buy a car, you usually have a pretty good idea of what you are trying to get. For example, if you know you want to get a truck, you can cross off all the minivans out there as a potential purchase. That goes for all the Volkswagen Beetles too, but that is beside the point.
The real point is that once you know what type of vehicle you want, you have to start narrowing down the list of cars you would be willing to buy. Now, obviously, wherever you purchase the car may give you special offers that can persuade you to go one way or another. For instance, would you go with a Ford truck over a Chevy if you knew that you would not have to buy 4×4 wheels online because of a sale/deal? It is all up to you. But whatever the case, you have to compare what car fits you the most out of the plentiful options available.
Let's look at Mercedes-Benz, for example. In 2020, the company was able to sell nearly 326,000 vehicles. And of those 326,000 vehicles, Mercedes' high-end models totaled 11,128 units. That is most definitely understandable considering the great options the manufacturer has. 
Seriously, Mercedes' wide variety of convertibles is insane. It can honestly be a little bit overwhelming to try and choose between all of them. So, to help avoid some of that struggle here is a quick overview of the convertibles Mercedes has to offer that will help you find which car suits you and/or your family the most:
Mercedes-Benz C-Class Cabriolet
Before starting, it is worth mentioning that all of these vehicle types have multiple variations at differing costs. With that being said, this will be more of a high-level comparison to get all the main points down.
The Mercedes C-Class Cabriolet is a beautiful convertible that has a ton of great features. Standard LED headlights, a soft top that can come in three different colors, and smartphone pads that sit atop the steering wheel. 
There is plenty more to go over, but those are just some of the cool features that the C-Class Cabriolet has to offer.
In terms of performance, the C-Class is state of the art. According to the Mercedes-Benz website, this is how the convertible is best described: 'sport-tuned for agility, the 4-wheel multilink suspension is subtly lowered to feel as good as it looks. Selective damping instantly firms up in corners, yet relaxes to tame rough roads.'
The innovative C-Class can be used during all four seasons (maybe not with the roof down) and has five driving modes that suit different driving styles.
Starting at $54,700, the C-Class is expensive, but so are all Mercedes-Benz products. Still, that price is warranted with good reasoning due to the C-Class's four-passenger capability and the other features that come along with it.
Mercedes-Benz E-Class Cabriolet
The E-Class convertible is more expensive than the C-Class, starting at $71,950, but this cabriolet is one of a kind, earning MotorTrend's 2021 Car of The Year. MotorTrend's editors praise the E-Class because it "makes everyone feel special, delivers the best experience, and stands out from the rest of the segment. It does everything right, and does it all naturally."
Heated seats, four-passenger capability, 11 different wheel options, and -the most remarkable thing about the E-Class- is its digital cockpit that allows you to turn your words into action. By just saying, "Hey Mercedes, I'm Cold," the car will warm the cabin without you having to press a button.
In addition, the E-Class has hands-free parking and a "standard" multi-camera bird's eye view. Looking under the hood, the E-Class also comes with a 9-speed transmission to go along with a turbo-6 engine.
Lastly, the E-Class comes in a couple of different exterior colors. You have red, blue, black, and white to choose from if you do eventually decide the E-Class is the convertible for you.
S-Class Cabriolet
The S-Class is by far the most expensive of the three convertibles. Starting at $140,000, the S-Class gives the driver the ultimate experience. If you don't like driving all that much, it is a guarantee you will change your tune if you get behind the wheel of an S-Class.
The interior, as described on their website, is a whole different type of convertible that sets itself apart from the rest:
"Few convertibles bring so much ambiance of their own, from 64-color LED ambient lighting to ENERGIZING Comfort, which unites climate control, fragrance, seat heating or ventilation, massage and music to soothe, satisfy and stimulate your senses."
Talk about awesome, and that is just the start. The S-Class also includes a 3-layer fabric top that brings maximum satisfaction to the passengers of the vehicle. The fabric top is crafted for coupe-like comfort, so much so that it feels like you aren't driving in a convertible at all.
And when it comes to performance? Forget about it. The S-Class can reach 60 miles per hour in just 4.5 seconds with the help of its very own "hot V" engine paired with a 9-speed transmission. Also, the vehicle's handle is almost as if the vehicle itself is glued to the road: it is like driving on air.
The S-Class comes in both black and silver and will most definitely satisfy everything you need from a car. It just depends on whether or not you are willing to pony up for the price to make it yours.
Coming Soon: Mercedes-AMG GT
Now, before you head out and buy your E, C, or S-Class Mercedes, you should be aware that the manufacturer is releasing its AMG GT roadster very soon. Mercedes does offer other roadsters if you are interested, but the AMG GT is the purest sports car out there. Here is how it is described:
"The 7-speed, multimode AMG SPEEDSHIFT® DCT transaxle is rear-mounted, to help create the GT's ideal 47:53 front/rear balance. A carbon-fiber driveshaft links it to the front-mid-mounted V8. Lightning-quick shifts, an electronic limited-slip differential and torque vectoring precisely deliver power to pavement."
Wow. Talk about a sports car.
In blue, red, white, and silver, the price range has yet to be released for the Mercedes-AMG GT. But, if you had to guess, the price should come in a little bit higher in comparison to the other roadsters that Mercedes has to offer.
At this current point in time, Mercedes offers the SLC-Roadster starting at $49, 950 and the SL-Roadster that starts at $91,000. With that being said, it is fair to assume that the AMG GT will come in over $100,000 based on all the features that are included with it. Still, all you can do is wait and see what the number the price settles at.
Besides, you may not even want to wait for the price of the AMG GT roadster. You may already have the idea locked in your brain that you will be purchasing an E-Class convertible. Whatever the case, and whatever Mercedes, you will be getting a high-quality product that will make driving the optimal experience.